Accessorize Lipsticks in Smitten and Lovestruck - £4.99*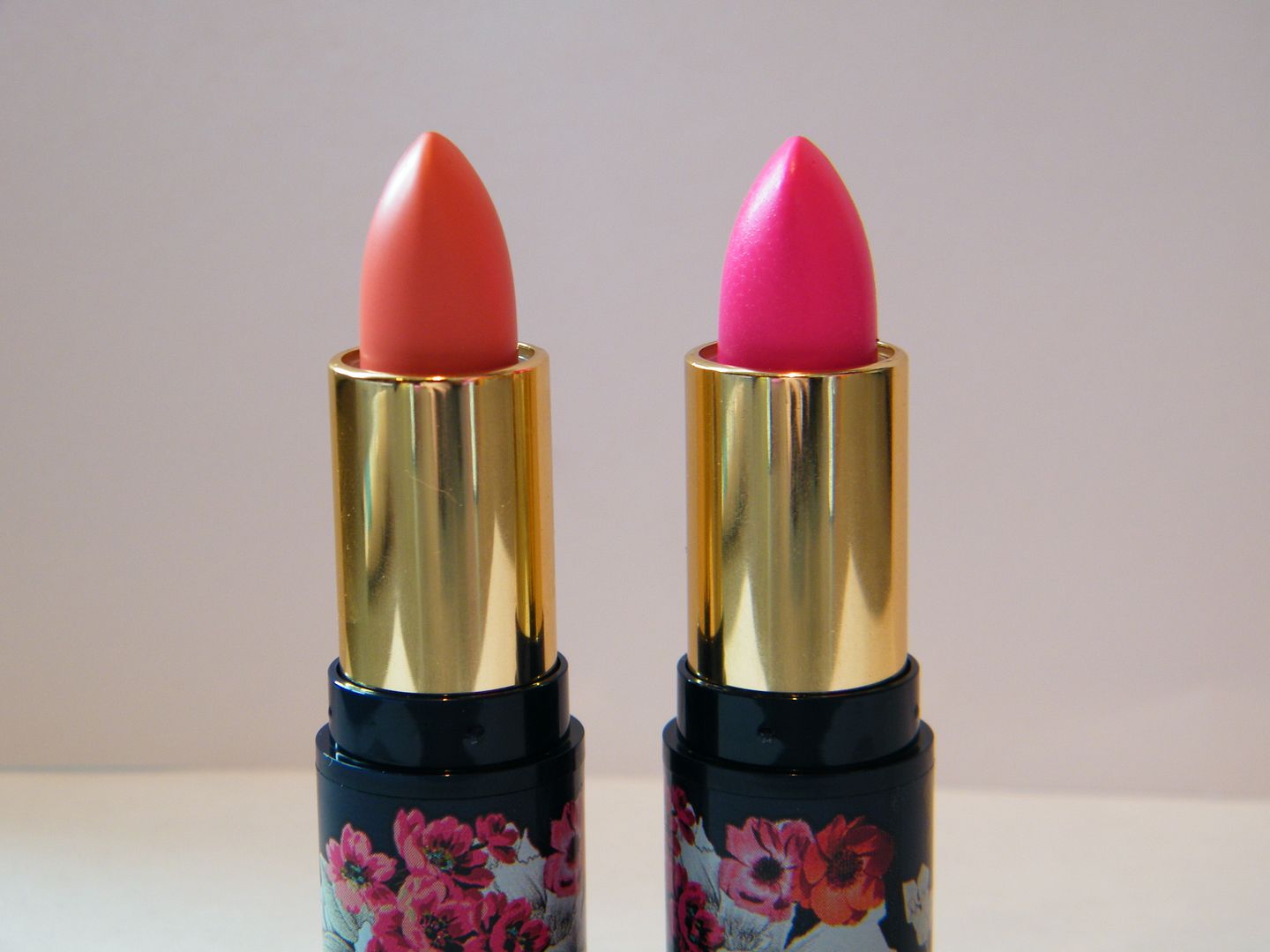 I was recently sent these lipsticks from Accessorize and I have to say the packaging is just gorgeous! I adore floral prints and owls and this is just perfect!
However, I was disappointed in the fact they were lipsticks as I am not a lip product kind of person! I wanted to so badly love these lipsticks mainly cause they are packaged so nicely but the colours aren't really me and I just don't like having anything on my lips other than lipbalm.
The shades are really pretty and feminine and come with cool little extra pots attached as well. 'Smitten' is a muted orange shade which is really rather pretty but 'Lovestruck' is a vibrant, in your face pink that really scared me!
They apply really softly but I found they really showed up my badly chapped lips. I actually smudged the product a bit using my finger and this made the lipstick look a lot better!
I would certainly recommend these to people who are fans of lip products. 'Smitten' is a great day to day shade while 'Lovestruck' is perfect for a night out.
I hate myself for not wearing/liking lip products as the packaging is just so so sweet but I know of a good home they can go to.
This post contains PR samples