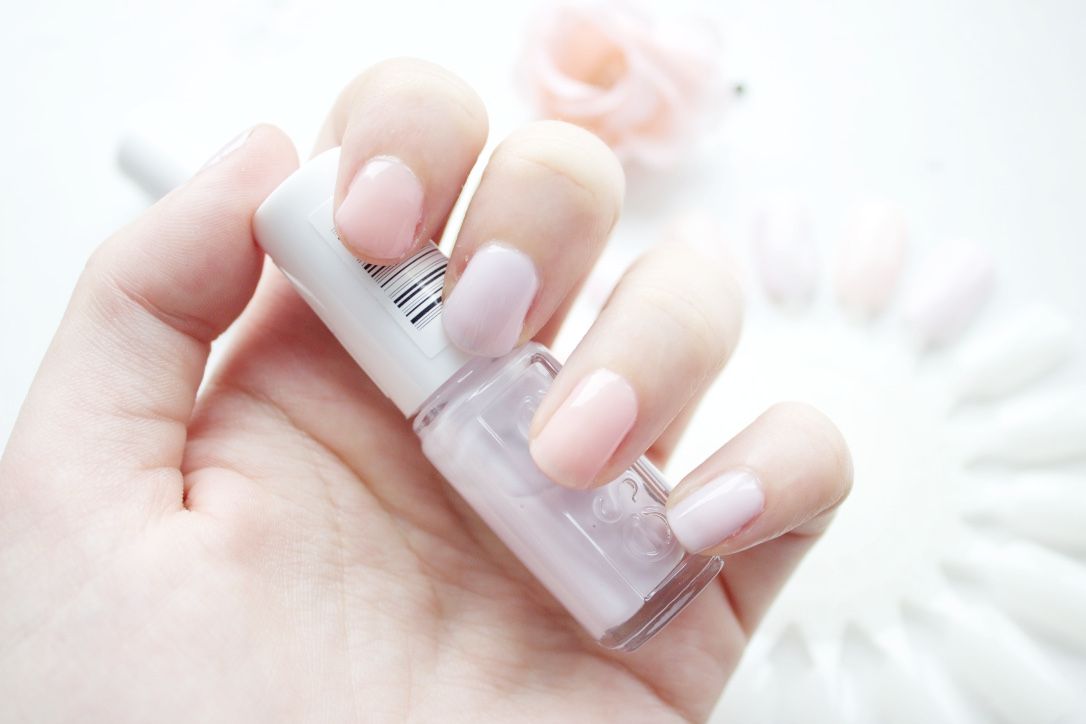 Every time I go into Boots I swoon over the Essie stand but I can't part with £8 for one single nail polish. I think it's a tad expensive so when I saw a little stand of these Essie Minis in 'Hubby for dessert' and 'Sugar Daddy' near the till for £3.99 each, I thought I could get my Essie fix and get two, quite decent sized polishes, for the price of one full-size one.
As I stood in the queue I thought these polishes did look a little bit thin but I thought it wouldn't matter as a few layers of polish would build up the colour a bit more. The layers dry quite clear and it took four or five to build up any sort of colour, which usually means they're much more likely to chip and peel because the layer is so thick. This is a real pet peeve of mine, at the very maximum, I want a polish to look great at three layers and no more. However, the layers seemed to stand up pretty well, even passing the washing up test (which is usually wear my polish chips off) with flying colours.
The brushes of the polishes are fab too and really wide so you can cover the whole nail in one go. They do dry quickly as well. The finished look of the 'Hubby for dessert' is more of a pale, milky lavender shade while 'Sugar Daddy' can produce quite a nice, natural, almost not there type of look if that's the sort of thing you're after. They do look pretty together as well.
For £3.99 these aren't too pricey, they're just a bit of a pain due to having to put so many layers on. I'd be interested to try a couple of darker shades to see how they apply.
Have you tried the Essie Mini polishes? Let me know your thoughts in the comments.
Before you go, why not nominate Cherry Pie in the Cosmopolitan UK​ Blog awards
here
under the 'Best Beauty' category.