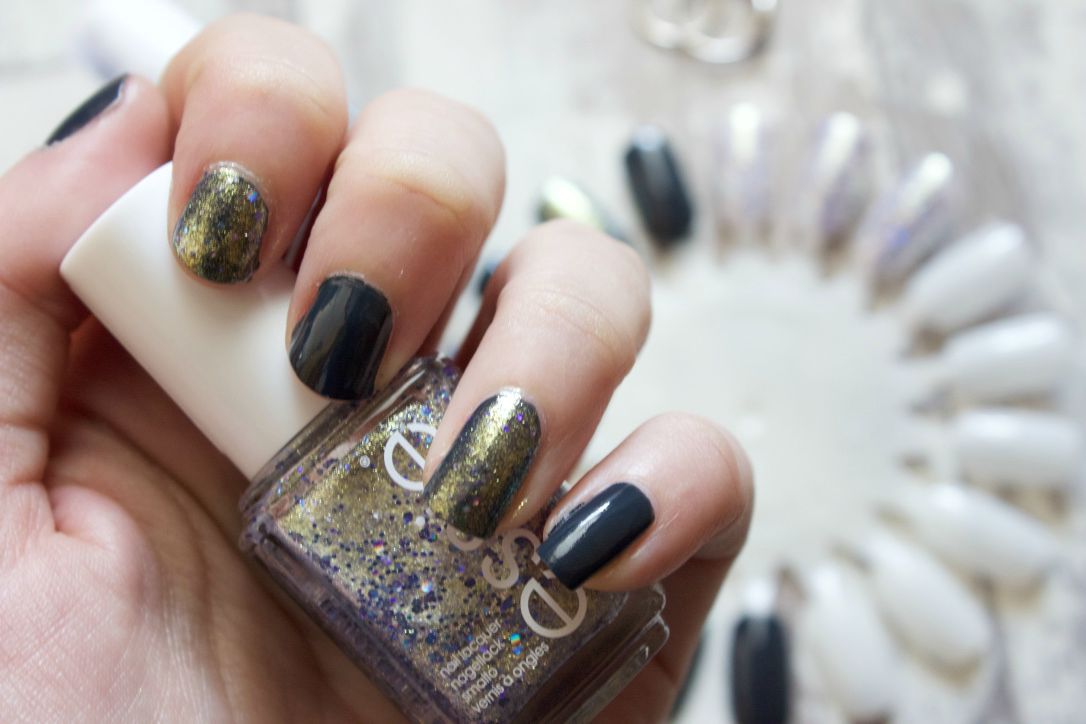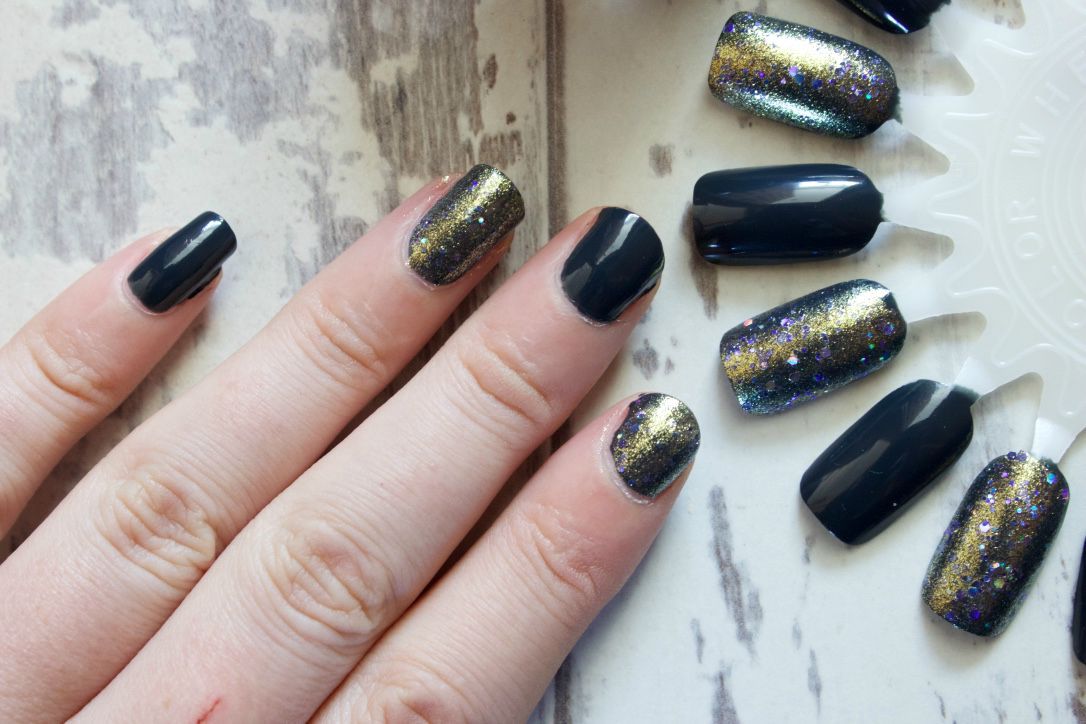 I don't know about you but my local Boots/Superdrug stores can be very limited on nail polishes. It's often the same old shades on the stand and there's some brands that the bigger Boots stores stock that my local one doesn't so I sometimes find it difficult to try new brands and shades.
I recently discoverd
www.nailpolish.co.uk
, which stocks 1,000s of different brands and shades, all for great prices. I was recently in touch with the website and was lucky enough to receive two polishes of my choice for the purposes of this post. I opted for two Essie polishes in 'Mind your Mittens', which is a deep grey shade and 'On a silver platter', which is a gorgeous glittery top coat. I thought these would look pretty lovely together and I certainly wasn't wrong. The top coat is silver/grey/blue in the bottle and it can be worn on it's own for a snowy/wintery look or as a top coat on something darker, as per the above pics, where it actually appears gold on application, so perfect for party season!
I realise these are both from the 2013 ranges and are in older packaging, but for a knockdown price I don't think it really matters. Both polishes are gorgeous, apply like a dream, have great staying power and are going straight into my already very full collecion.
It's not all older stock on the website though, having a browse through the Barry M section and I came across lots of new releases, so the site is perfect for anyone that can't get to the shops or whose local shops aren't so up-to-date with their stock rotation.
There's so many different polishes to choose from, they're all full-size and 100% genuine as well so no nasty fakes. Some of the polishes are a bit cheaper than you'd normally find in shops so it's well worth having a good look around.
The polishes also came really well packaged and despatch is super quick too. If you order before 2pm Monday - Friday you'll get same day despatch. Spend over £15 and you'll receive free delivery too.
Overall I think this is a great little website for nail polish fans to discover old and new favourites and you can save 10% on your next order with the code
POLISHED
. You're welcome!
*This post contains PR samples.