I don't really celebrate Halloween anymore. Obviously as a kid I went Tric Or Treating, but I didn't really have imaginative outfits, I remember being a witch, Scream and a cat and later on at University, I was a Witch and a Devil...My first ever Halloween costume was a Witch that was made out of bin bags and a witch's hat!
On Wednesday Vince and I went to see Paranormal Activity 3 and I have to say, I was SO disappointed. I actually really liked the previous two movies, although a bit silly at times, and I thought this one was going to really explain the back story of the two main characters, but it just really left me feeling like 'was that it?' It also didn't help that the cinema was full of children, blatantly under 15, all shouting, screaming and laughing. I'm not entirely sure why they paid over £7 for a ticket, only to miss half of the film due to messing around?!
Anyway...as a form of Halloween celebration, I decided to try my hand at some Halloween nails! After a quick Google search, I got some ideas and whipped these up quickly! They're a bit messy but they'll do just for one day. Barry M have some great colourful polishes that are perfect for Halloween nails. I also used a black eyeliner for the drawing as I just hate the Models Own nail art pen, and a China Glaze crackle polish as well!
Created using: Barry M #290 Spring Green, #134 Yellow, #301 Block Orange
China Glaze #980 Black Mesh
Rimmel Exaggerate Eye Liner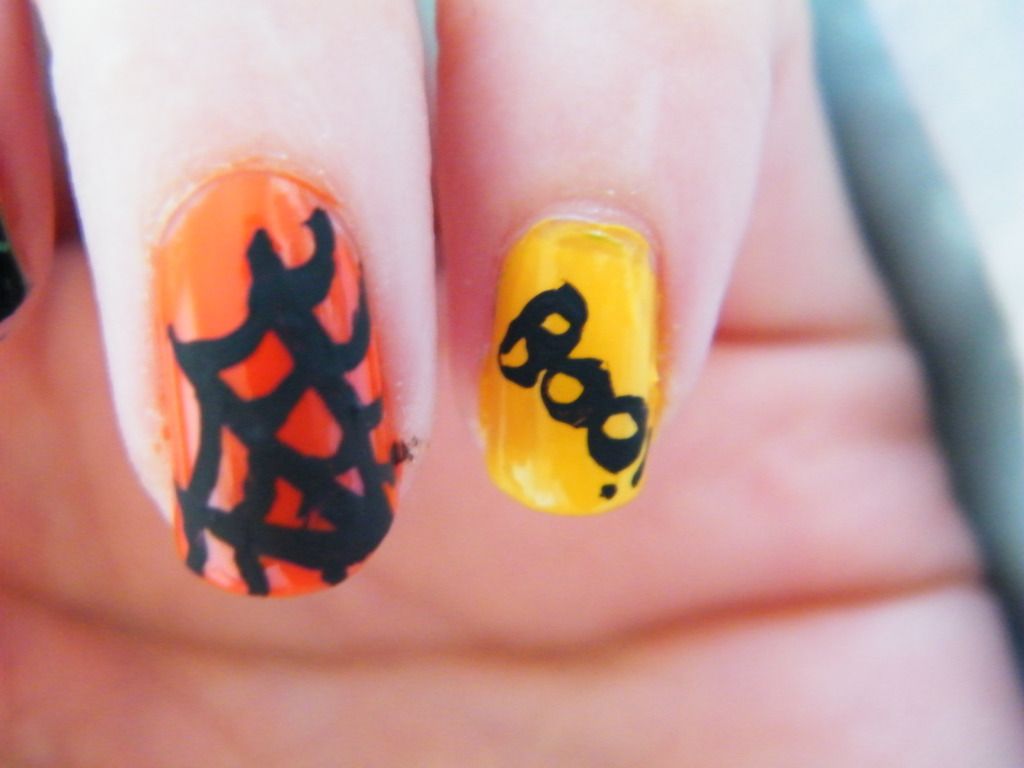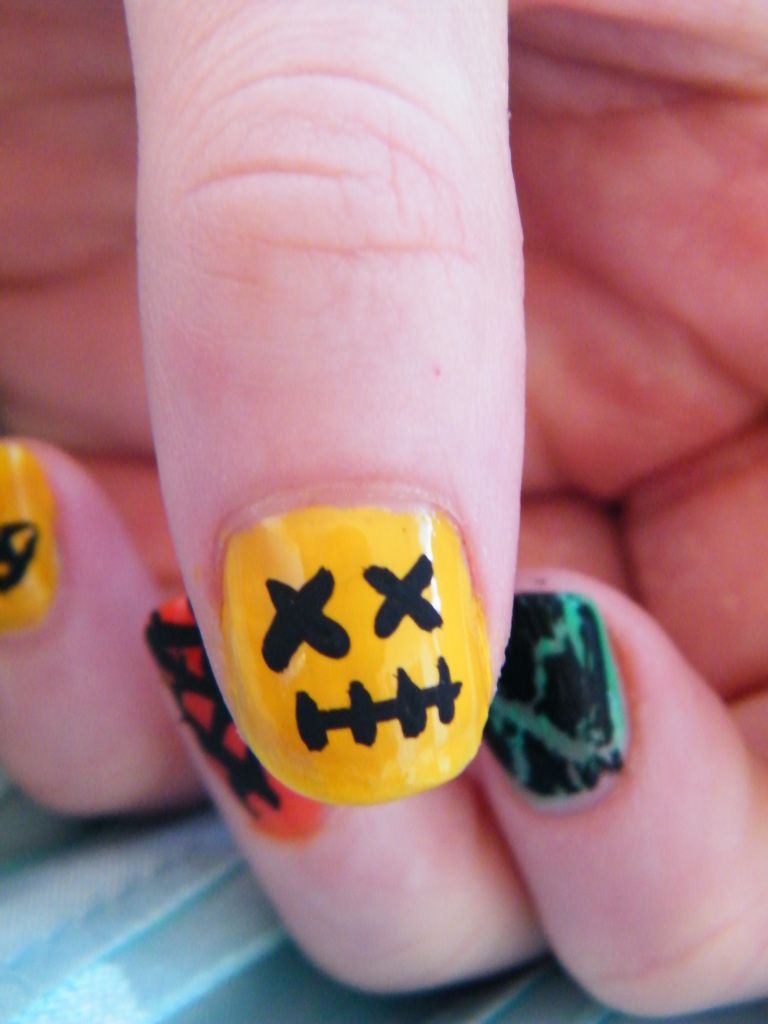 Happy Halloween everyone!