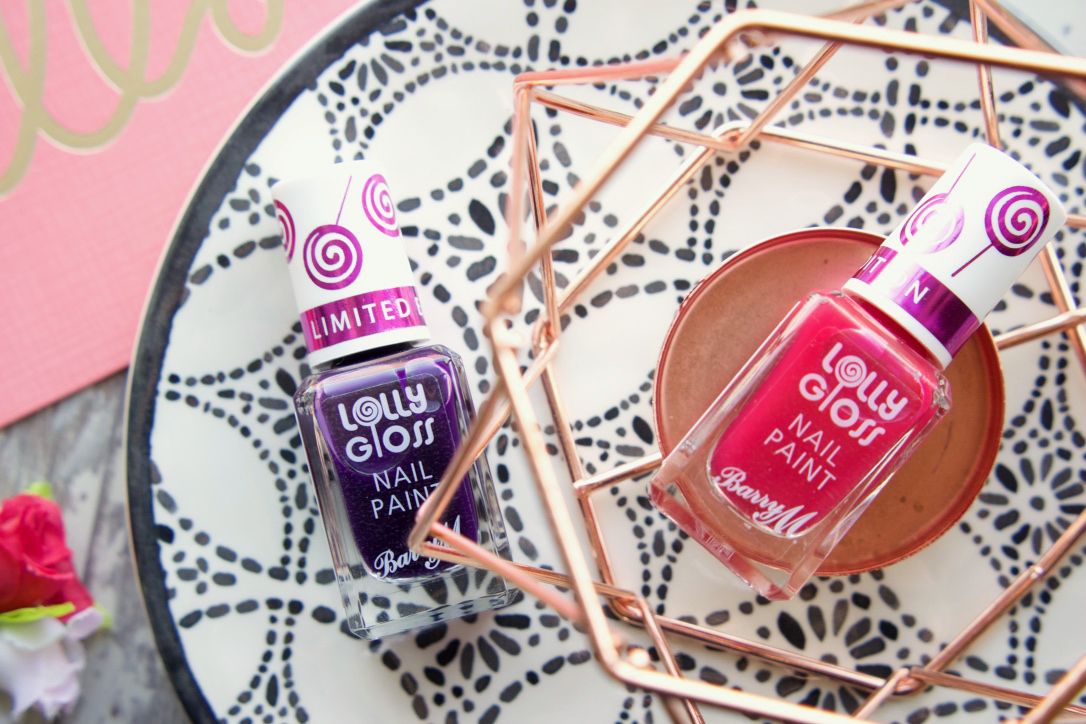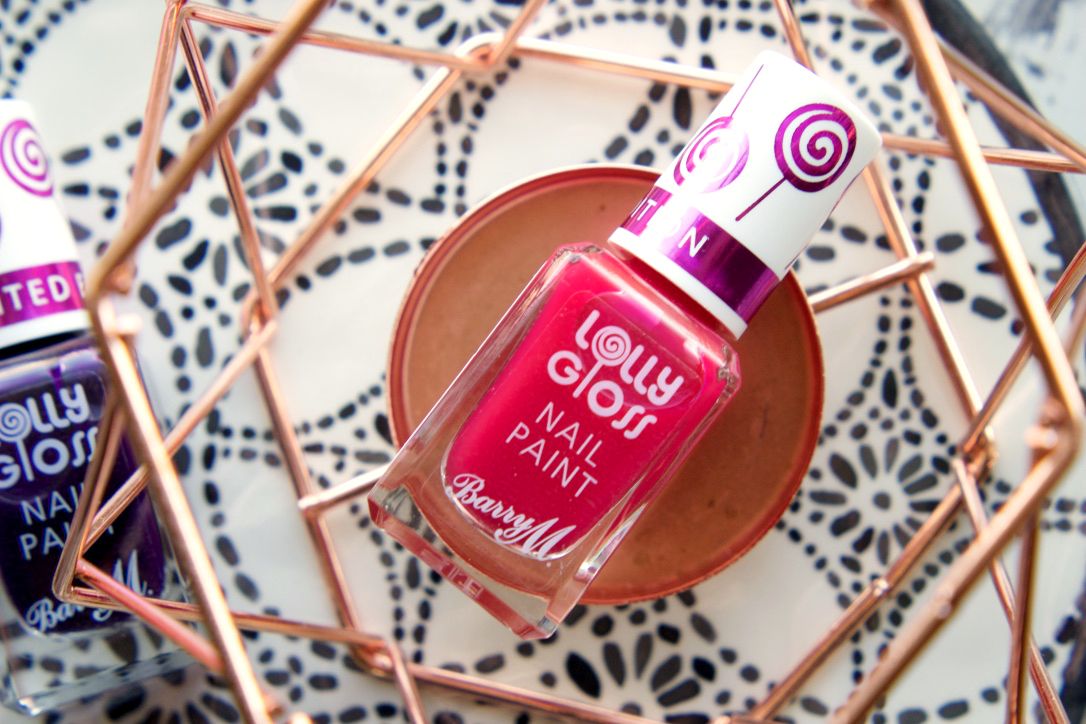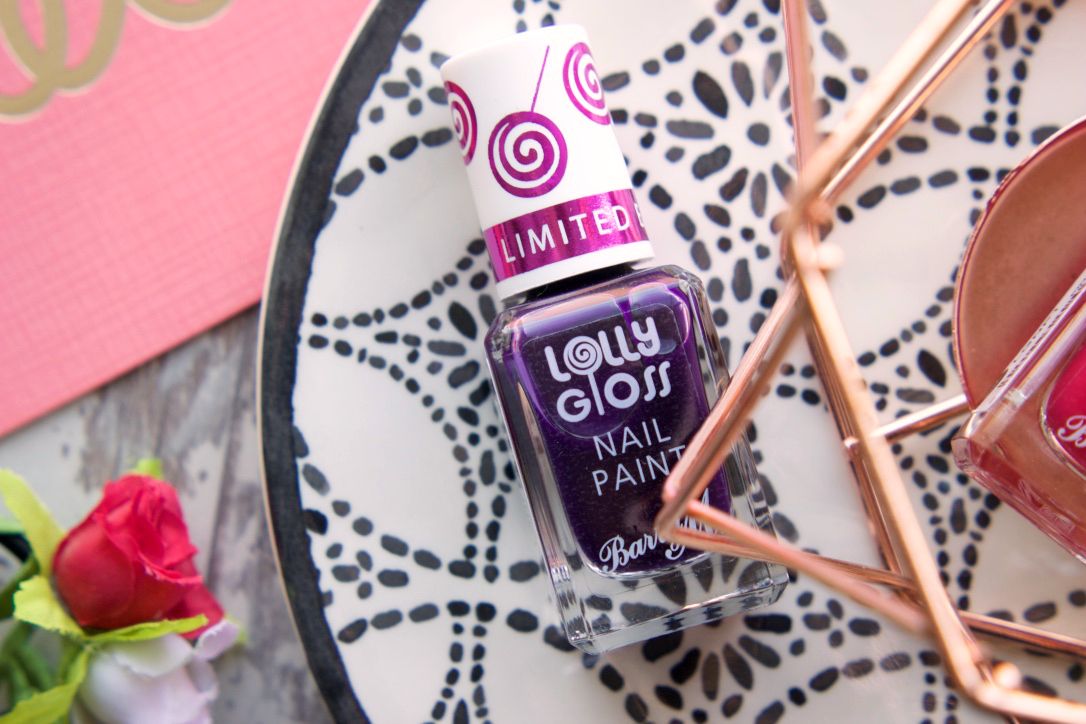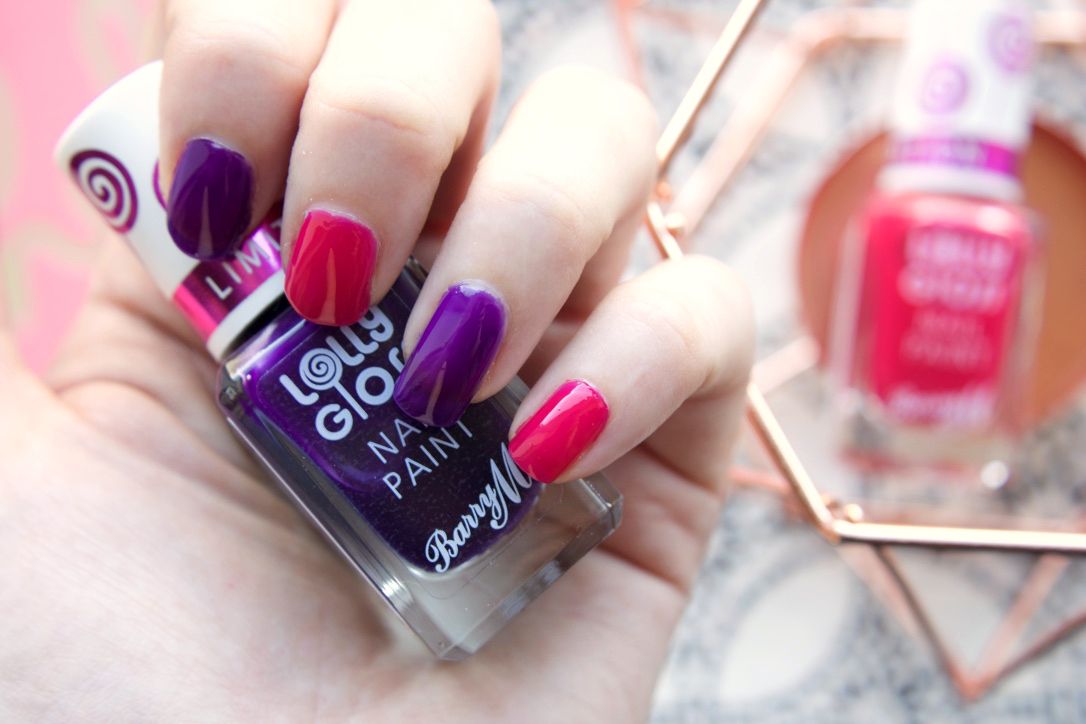 This past week has been an explosion of new Barry M releases and one that caught my eye in particular was the new Limited Edition Lolly Gloss range. The range includes four berry bright translucent and scented polishes in Cherry Drop, Orange Fizz, Pink Candy and Purple Pop. I picked up Purple Pop and Pink Candy as I thought they might be a nice contrast next to eachother on the nails.
Barry M describes these polishes as having a 'sheer jelly gloss' finish and I have to say they've really hit the nail on the head. The polishes are translucent and I was initially worried this would mean they need lots of coats but I managed to get away with two coats of each as they may be translucent but the colour pay off is really good and you can barely see the nail underneath.
I thought the finish might be a lot like the Gelly Nails range, which it is in some aspects, ie the glossy finish but these finish way more jelly-like on the nail. They also have a fruity scent once they've been applied, which I found lasted a good few days. The only problem with the jelly finish was I managed to accidentally dent some of the polish on the nails, but nothing too noticeable unless you're looking seriously closely.
They dried relatively quickly and have lasted really well. I've had them on exactly a week and these is chipping on some nails but on others there's barely any. They do last a good two or three days without any chipping at all, which is pretty much the norm with most polishes.
I love it when Barry M knock out a fun new range of polishes. I immediately want to go to Boots and get my hands on them and I've really enjoyed the fruity scent of these ones over the past few days. The colours are super fun and bright, perfect for summer!
Have you tried the new Barry M Lolly Gloss polishes? Let me know what you thought in the comments.