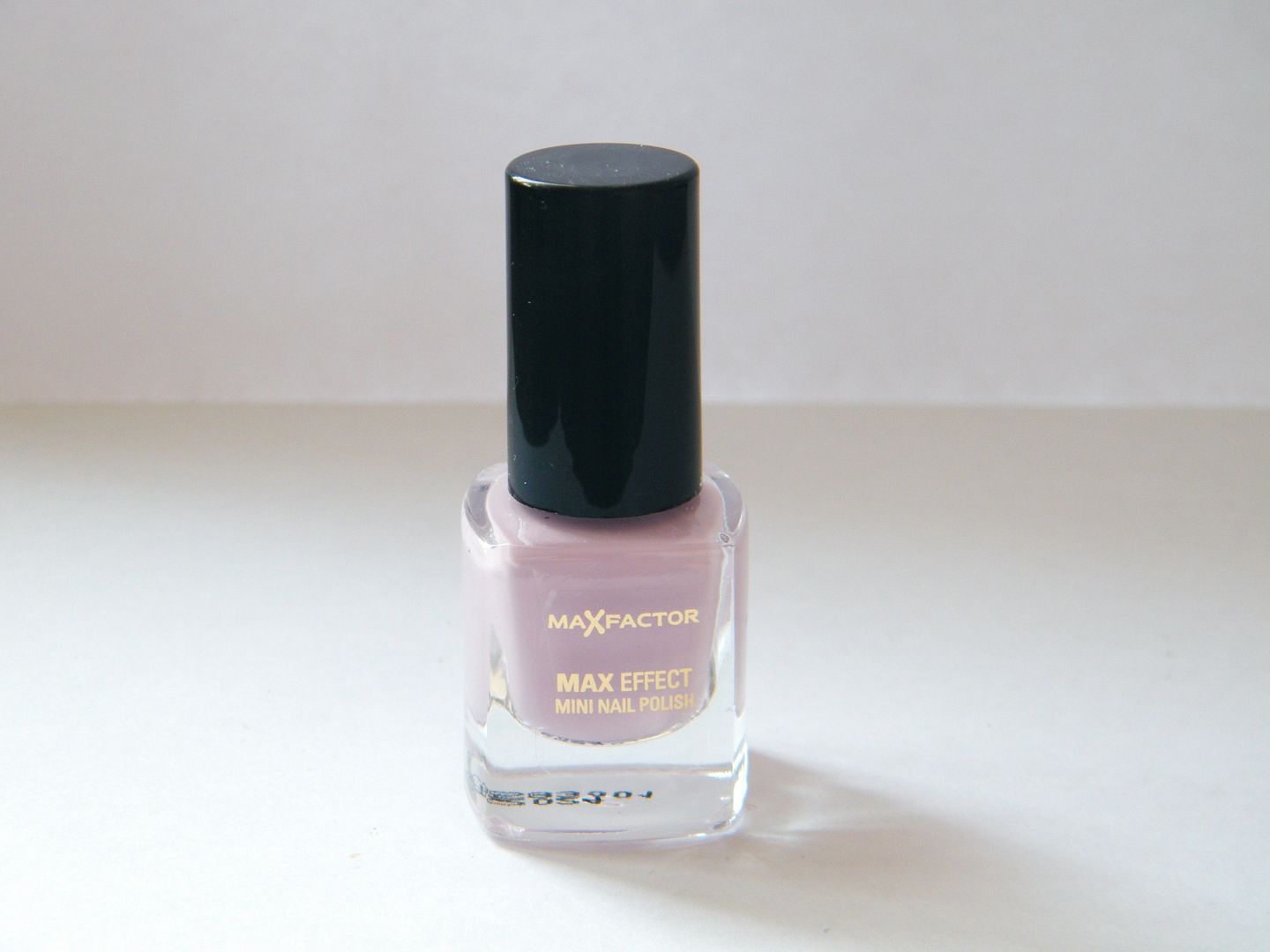 Max Factor Max Effect in Chilled Lilac - £3.99
Everytime I go into Boots I walk straight past the Max Factor concession. This time I decided to have a closer look and picked up one of their new(ish) Max Effect Mini Polishes.
I picked up 'Chilled Lilac' for £3.99 which isn't a bad price! The colour is perfect for Spring as it's a really cool, light Lilac, hence the name.
The polish is a bit thin when applying which is really annoying. I used about three coats in total and on the third it was quite difficult to get a nice finish as it kept going a bit gloopy and thick, despite it being quite thin at first? It was pretty weird but the finished result is pretty!
I love the shade, it's lovely and girly. It doesn't really need a top coat as it's so shiny. Overall it's a great polish for the money but a bit annoying on application. I will definitely use it again!