January seems like the longest month ever for some reason. Lucky I don't get paid monthly! It's also probably the most boring month ever as everyone is on a come down from Christmas and New Year, it's freezing cold (and snowing!) and there's not much to look forward to...
Luckily, January has been a good month for beauty products and I've put together a little collection of my favourites!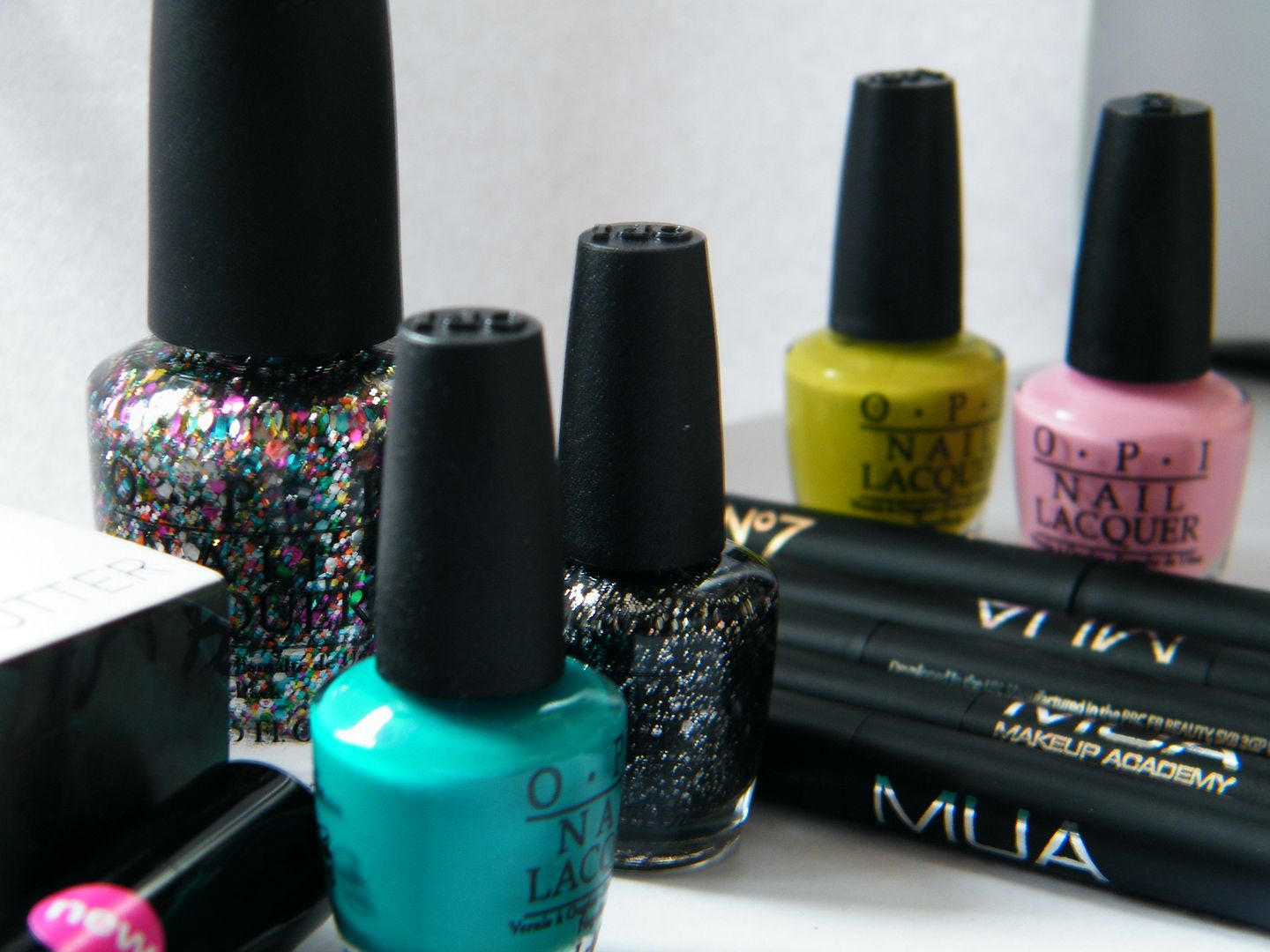 OPI Rainbow Connection / Nicki Minaj OPI Minis / MUA 3 in 1 eXtreme Contour Pens / No7 Midnight Enchantment Eyeshadow Stick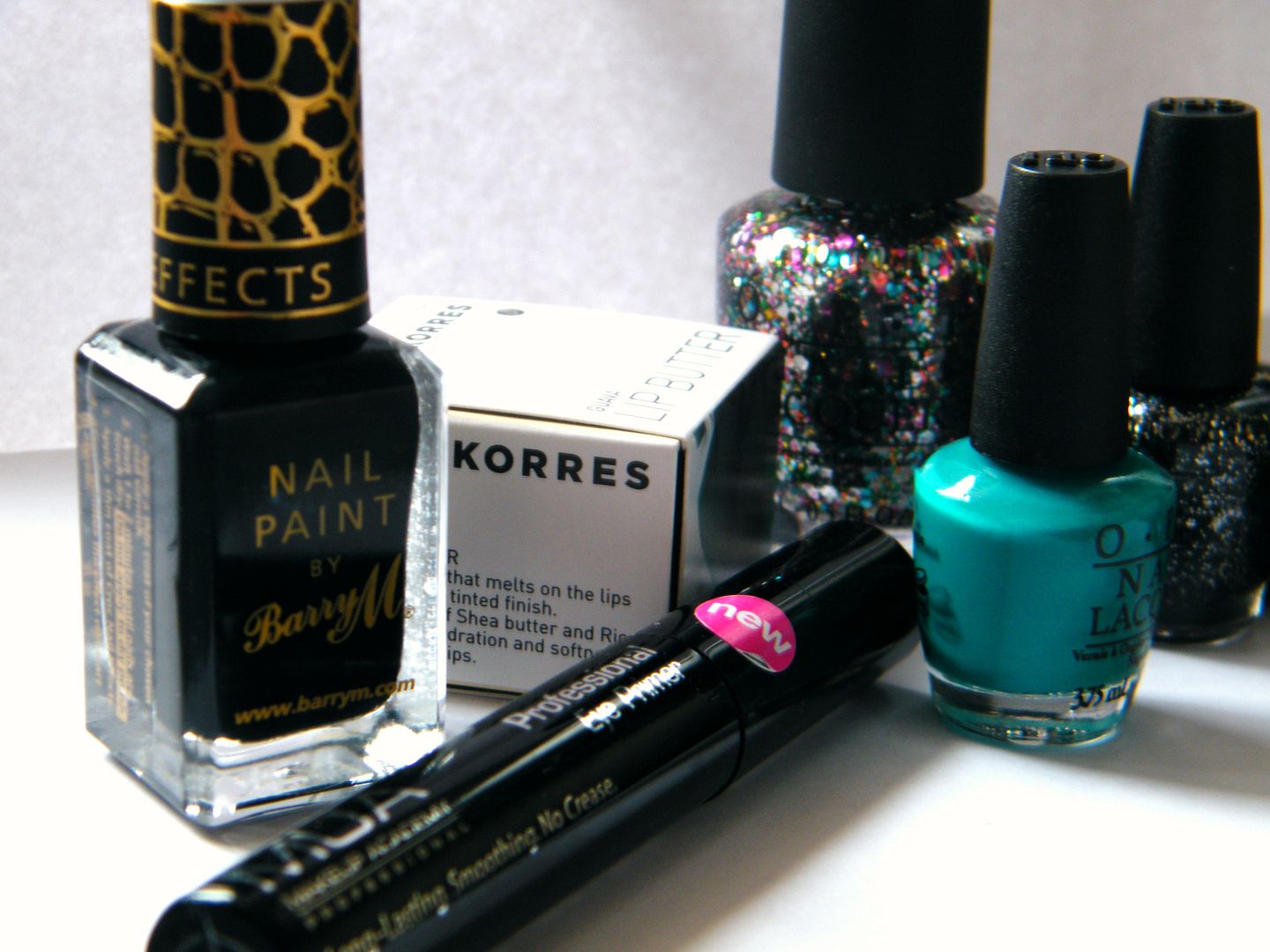 MUA Professional Eye Primer / Korres Lip Butter in Guava / Barry M Croc Effects Polish
MUA and OPI definitely dominate the favourites pile this month, thanks to the release of the Muppets and Nicki Minaj collections which both have some amazing shades within them.
OPI Rainbow Connection has got to be one of my new favourite polishes, it's just amazing and the colours are lovely. It looks great over any polish as well as looking great on it's own!
The Nicki Minaj for OPI collection is also lovely and I particularly love 'Metallic 4 Life'. The mini collection has certainly been doing the blog rounds recently, just proving it's popularity. I can't wait to see what OPI come up with next!
I picked up the MUA Professional Eye Primer and 3 in 1 eXtreme Contour Pens this month and absolutely love them. The eye primer instantly lifts any shade of eyeshadow, making it brighter and more intense. It's a definite hit as I even got a compliment on my eyeshadow on the very day I used it! As I have mentioned before, MUA are going from strength to strength so I'm also excited to see what happens for them this year and what great products they're going to come up with!
What have been your favourite products this month?