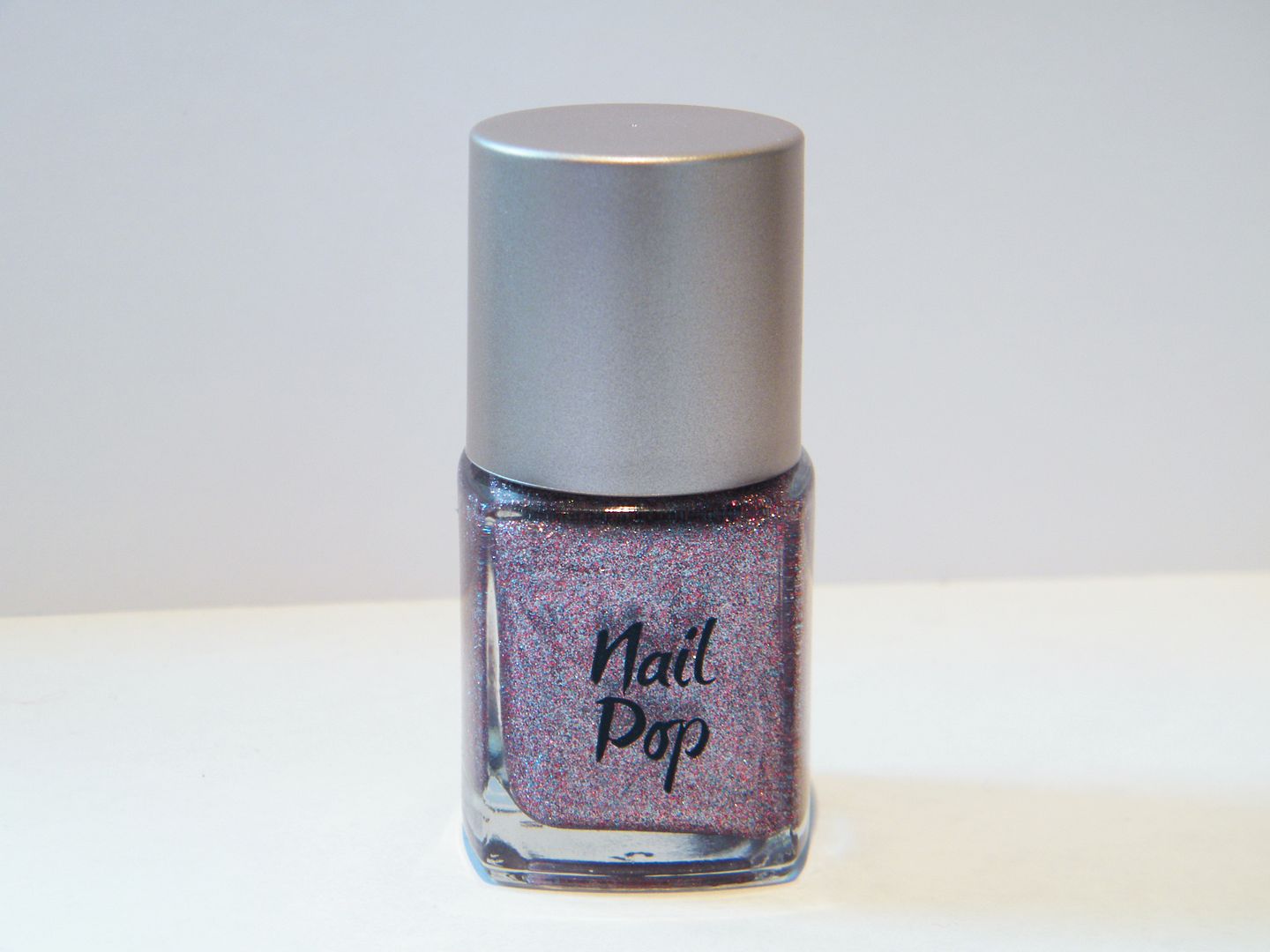 Look Beauty: Limited Edition Nail Pop in Cool Britannia - £5*
I was so pleased to receive this Nail Pop in the post recently. Although the Olympics have finished the patriotism in Britain is still huge so this nail polish is still very current.
It is a limited edition version so I'd suggest snapping it up as soon as you can. It is absolutely lovely and is packed with flecks of red, white and blue.
Glitter polishes are usually really difficult to remove so I tend to not paint every single nail in a glitter polish and instead go for an accent nail, but with this one I just went for it and the finish is brilliant. It's a lovely cheerful and bright polish.
The coats are quite thin so I don't think it will be that difficult to remove actually. I've used two coats in the pic above and I love the finished look.
I love that the red, white and blue flecks catch the light and twinkle every now and then. It really is lovely. I've decided not to whack a top coat on there as I find it usually fades the intense colour a bit. I don't think a top coat is really necessary as this polish is pretty hard wearing anyway and it dries ridiculously fast.
For £5 this is a real bargain as you get a good amount of polish in your pot. I even expect it will last til the next Olympics so you can show your support to Team GB again in four years time!
This post contains PR samples