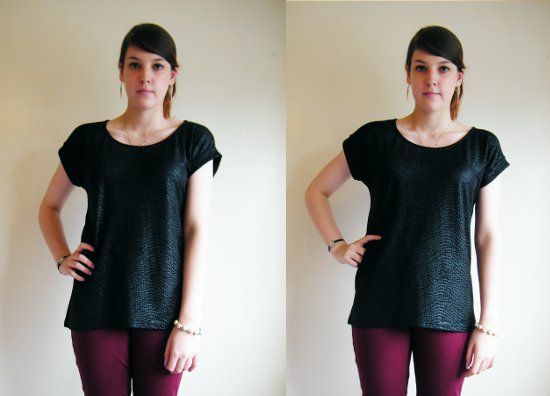 Matalan: Metallic Lurex Tee - £10
New Look: Dark Red Tregging - £16.99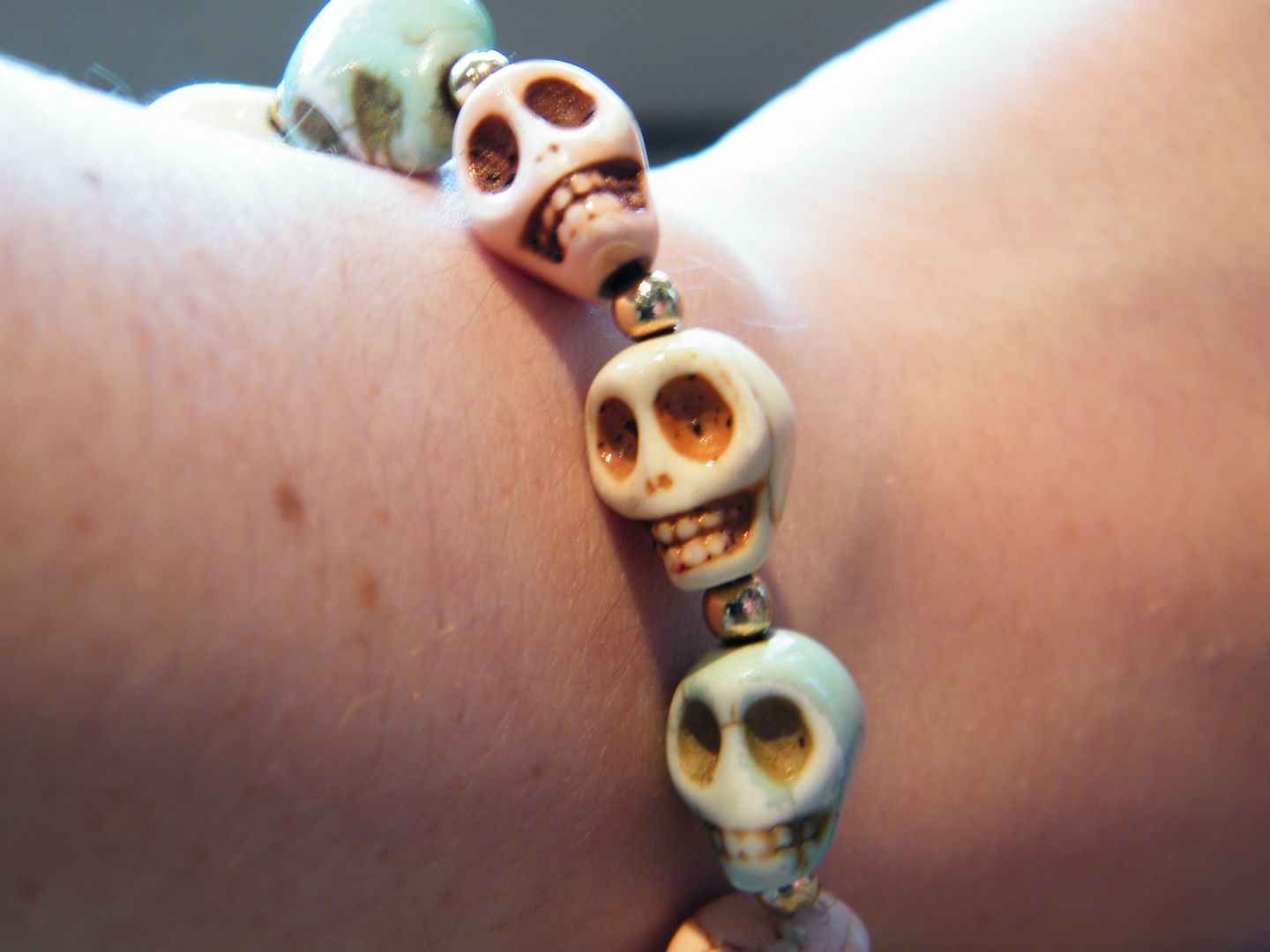 Matalan: Skull Bead Bracelet - £5
Kukee: Spike Earrings - £2
This outfit is another one of those really comfy ones that you can throw on when you can't think of anything else to wear or you can't really be bothered to make much effort.
I bought the New Look Treggings at the weekend as I've been looking for some more leggings that weren't black. I like the fact that these look like jeans but are a nice soft, comfortable material. I love the colour as well, brilliant for Autumn/Winter!
I bought the Matalan Metallic Lurex Tee while on my lunch break a few weeks ago. It's really simple and loose fitting but is great for wearing with leggings as it has a bit of a drop hem. The feel of it is really weird and there is a slight hint of shimmer within it as well. It's a really pretty top and for £10 it was a real bargain!
While in Matalan I also bought the Skull Bead Bracelet, which is a lot like the Topshop version but a whole lot cheaper! I've been wearing it pretty much every day since I bought it and I love it!
The Spike Earrings are another daily jewellery staple for me. I absolutely love them as they were only £2 as well! I made a big Kukee order recently and these were part of it, they're gorgeous!
All in all this outfit is very simple and very me. Perfect for lounging around the house in! Let me know what you think!
PS, don't forget to enter my
Famous Cosmetics Giveaway!