Elemis Spa@Home Body Beautiful Duo - £7.20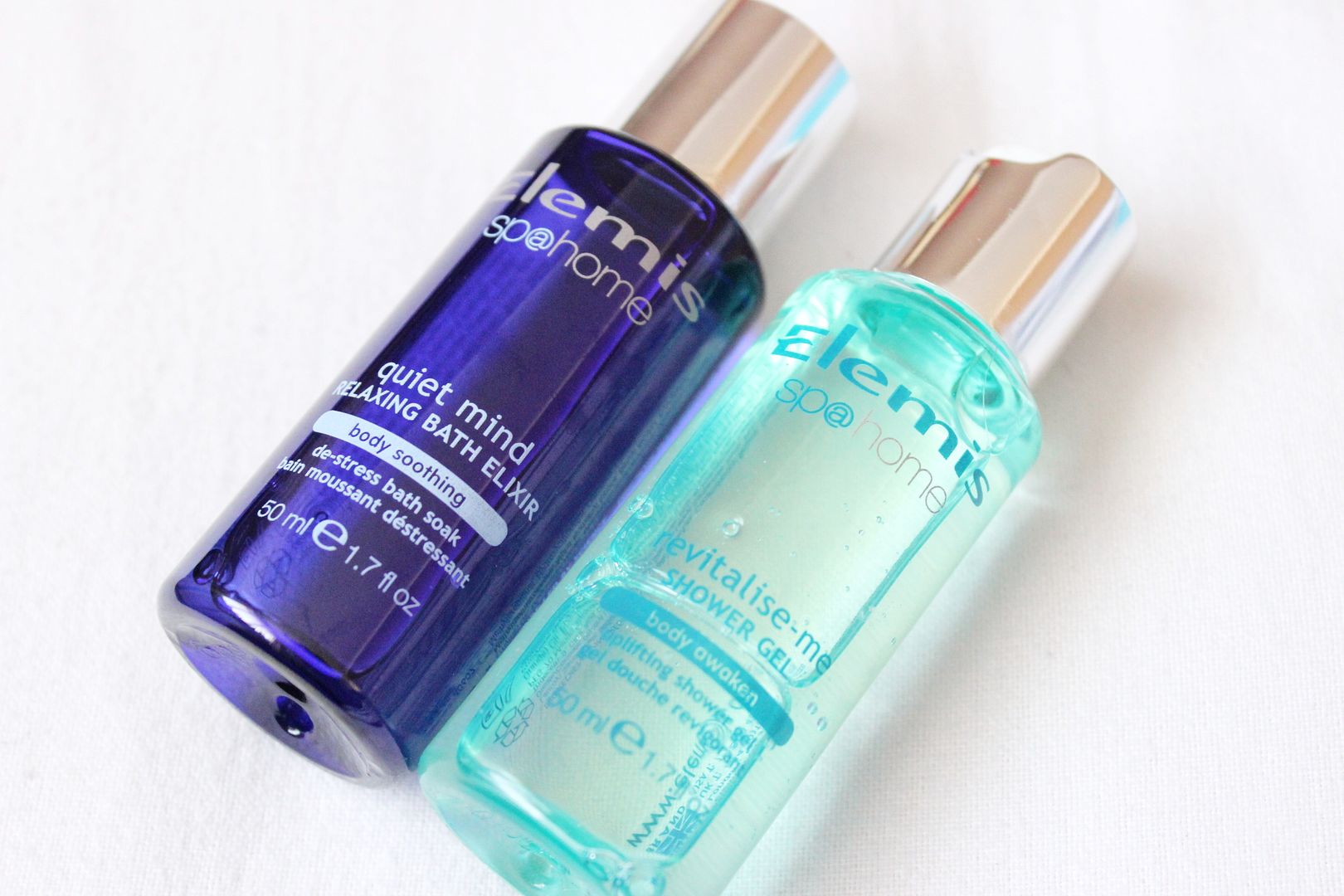 I wish I had featured these little products before Christmas as they make a really great stocking filler. Maybe you can stock up ready for next Christmas?
I bought this little duo at The Clothes Show Live for £7. This is a little cheaper than normal prices, when they're usually around £9 or so. Sales not included.
The two products come in a cute little drawstring bag and are a really great, reasonable size for the money. You only need a tiny bit of product on each use so you really do get your money's worth. The shower gel has a great, refreshing scent that really wakes you up in the mornings. The bath elixir is another gorgeous product that I love to use. It creates lots of lovely, relaxing bubbles but what I really love about this is the fact that when you submerge yourself in the water you can really feel the elixir working it's magic on your skin. It feels silky smooth and what's even better is that there's no work on your part, you simply dip yourself in the water and let it wash over you.
Have you tried this duo?