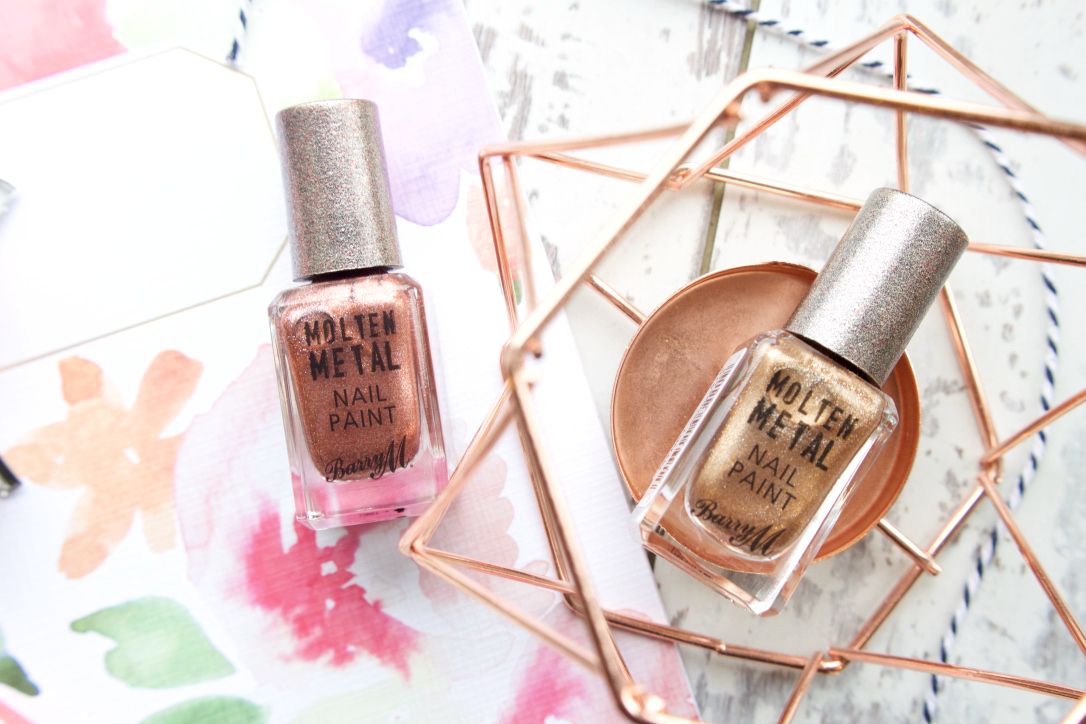 Firstly, a very happy Bank Holiday Monday to you! I hope you're enjoying a relaxing morning!
I am so, so in love with the latest release from Barry M. The brand has tackled metal style polishes in the past with the
foil effects polishes
but these are definitely a couple of steps up! The range consists of four polishes, a copper, bronze, silver and a gold.
I just had to go for Bronze Bae and Copper Mine, which are both perfect if you want to introduce the bronze/copper trend to your nails as it's a trend that is definitely not going away anytime soon. These polishes are not just plain old metal looking shades, they come with a foil, almost speckled glittery finish, which catches the light so well.
As per usual they applied really nicely. I'm a big fan of the Barry M nail polishe brushes these days, they coat the nails so easily and you can even get away with just one coat of each shade or you can add more to build up the finish. In the photos above I used two coats of polish and I'm really happy with how they look. I found the Bronze Bae shade came out a little lighter than expected but it's still absolutely dreamy looking and don't get me started on Copper Mine, it's just the perfect copper nail polish and I absolutely love it.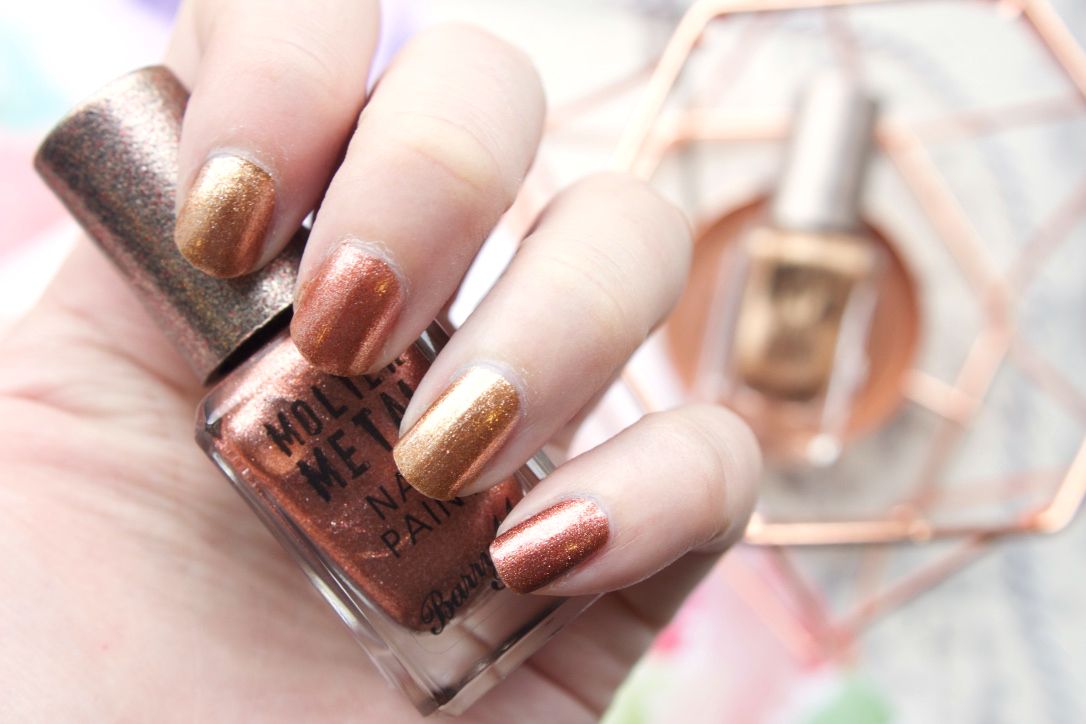 The polishes dried super quickly and although they have a glittery/speckled finish, they aren't rough to the touch, which I was expecting. They have a lovely glossy finish too, you could add a top coat if you want but I found there was really no need.
What I'm most impressed with is the staying power of these polishes. I've been wearing them for just under a week and there is still only very minimal chipping. Some nails have no chipping at all. It's quite a contrast to
last week's post
where the £6 Topshop nail polish chipped within one day. Barry M is a fraction of the price and lasts twice as long so I know which brand I'll be sticking to in the future. You just cannot go wrong with Barry M.
Have you tried the new Barry M Molten Metals polishes? Let me know in the comments.