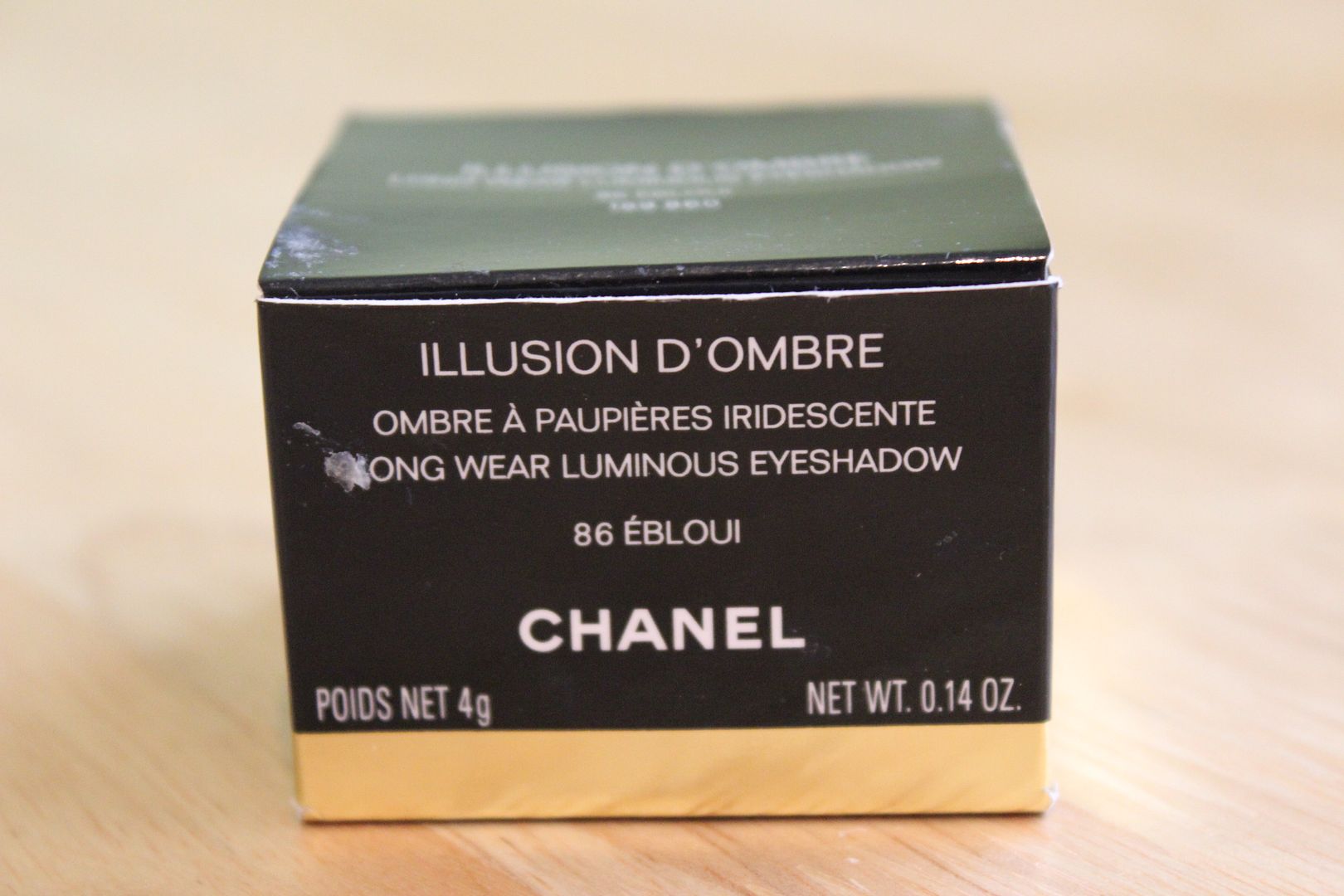 Chanel I'llusion D'ombre in Ebloui - £23
My previous beauty products revisited post seemed to go down pretty well so I thought I'd give it another go and revisit a real old favourite.
I first reviewed Chanel's Illusion D'Ombre eyeshadow back in November 2011 so I have had it a good long while now and I'm still using it on a regular basis. I know you're probably not supposed to use the same eyeshadow for that long but there's no way I'm throwing £20 worth of eyeshadow in the bin without the last morsels being scraped out.
To be honest I've barely made a dent in the eyeshadow after all this time. You just need so little product and the brush is so delicate that it doesn't really make much of an impact on the shade.
I still adore the rich, pigmented and velvety eyeshadow and I only wish I had bought more shades. There is a little bit of fall out on application but it stays on pretty much for the entire day so I'm pretty pleased about that. These days £20 for an eyeshadow to a beauty blogger doesn't sound like a lot - I've seen some beauty bloggers spend more than £40 so this is a bargain compared, but for me personally £20 is a lot of money to spend, however I'd really recommend it. It has certainly been used enough times to warrant the big spend.