Boots - Toni & Guy: Hair Meet Wardrobe - £5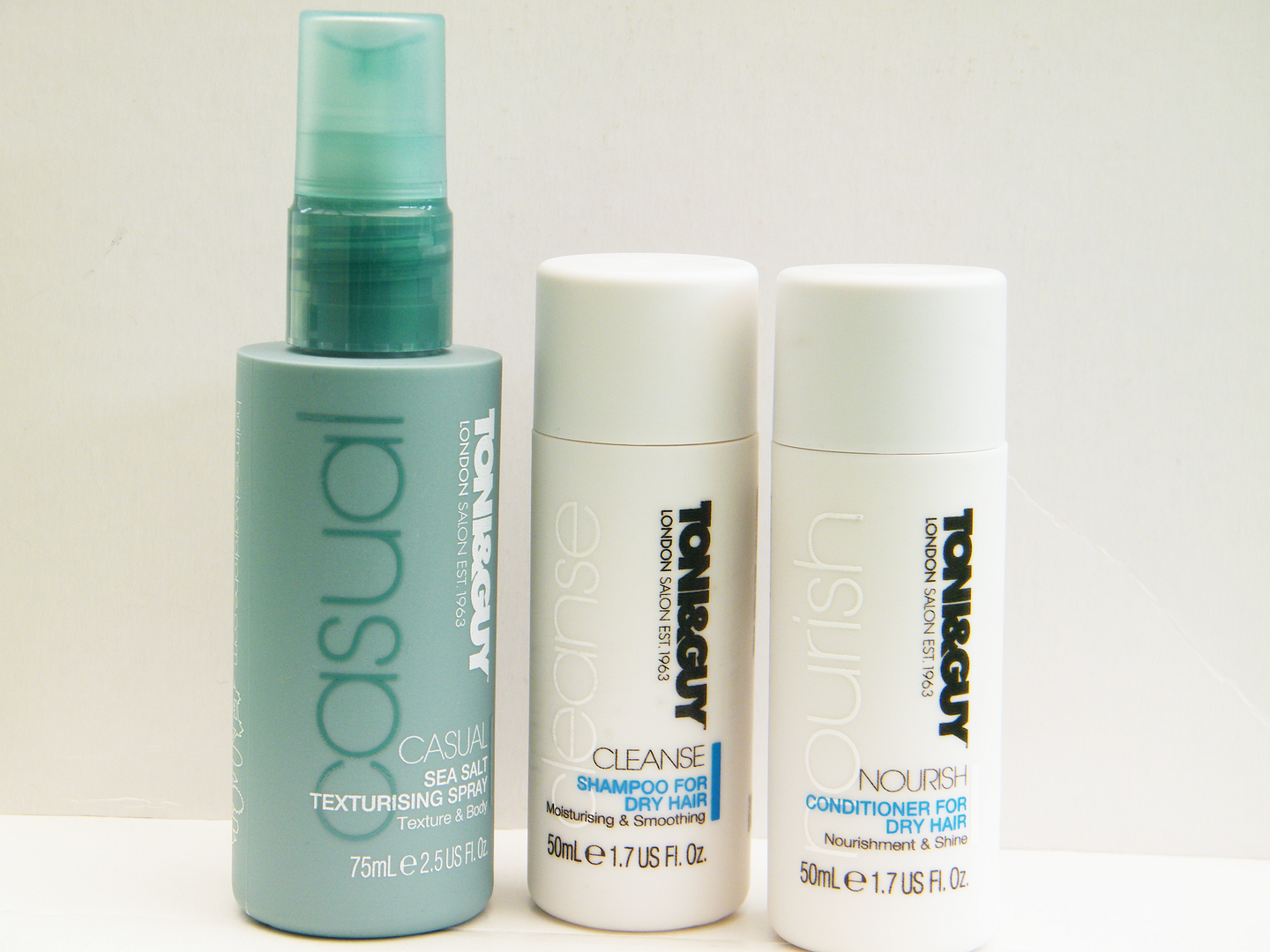 I recently picked this up in the Boots sale for half price! I didn't exactly need any more hair products but I loved the tin packaging and thought it was really cute. Always a good reason to buy new things, if you ask me!
The giftset includes a Cleanse Shampoo for Dry Hair, Cleanse Conditioner for Dry Hair, Casual Sea Salt Texturising Spray and two pearl spin pins.
I have quite dry, damaged hair with split ends. It's quite flyaway and I can't really do much with it but I found the shampoo and conditioner helped it look a lot smoother and sleeker and it made it lovely and soft and fluffy. My sister commented and said she thought it didn't show the split ends as much as normal, which I'll take as a compliment.
Salt spray doesn't really do much for my hair but I think the shampoo and conditioner are definitely worth paying for this giftset. It's a great way to trial Toni & Guy products before splashing out on the full-size products. It's also a great idea to pick it up now while it's half price and put it aside for a gift for someone next year.
I hope you all have a great time celebrating the New Year tonight!