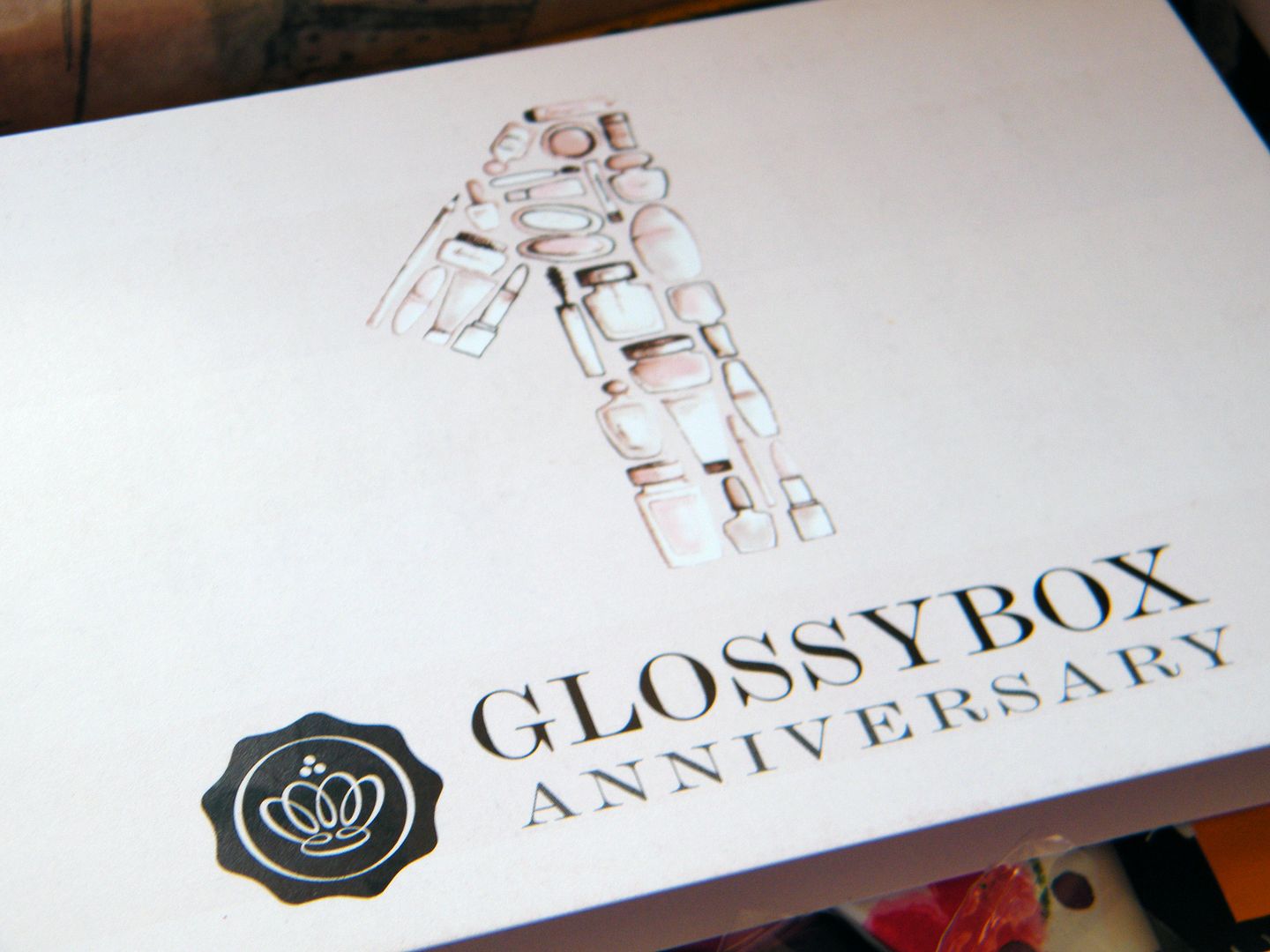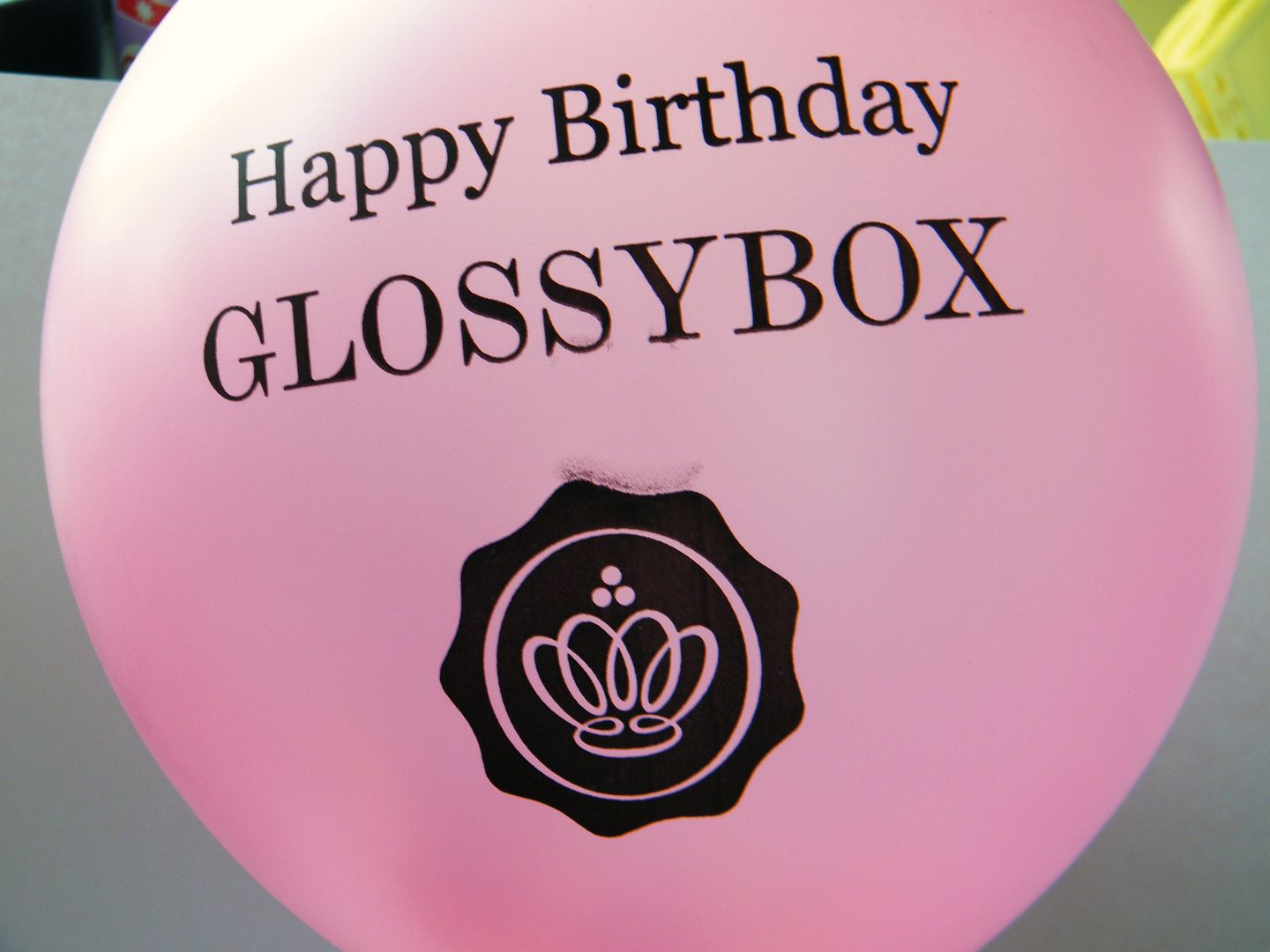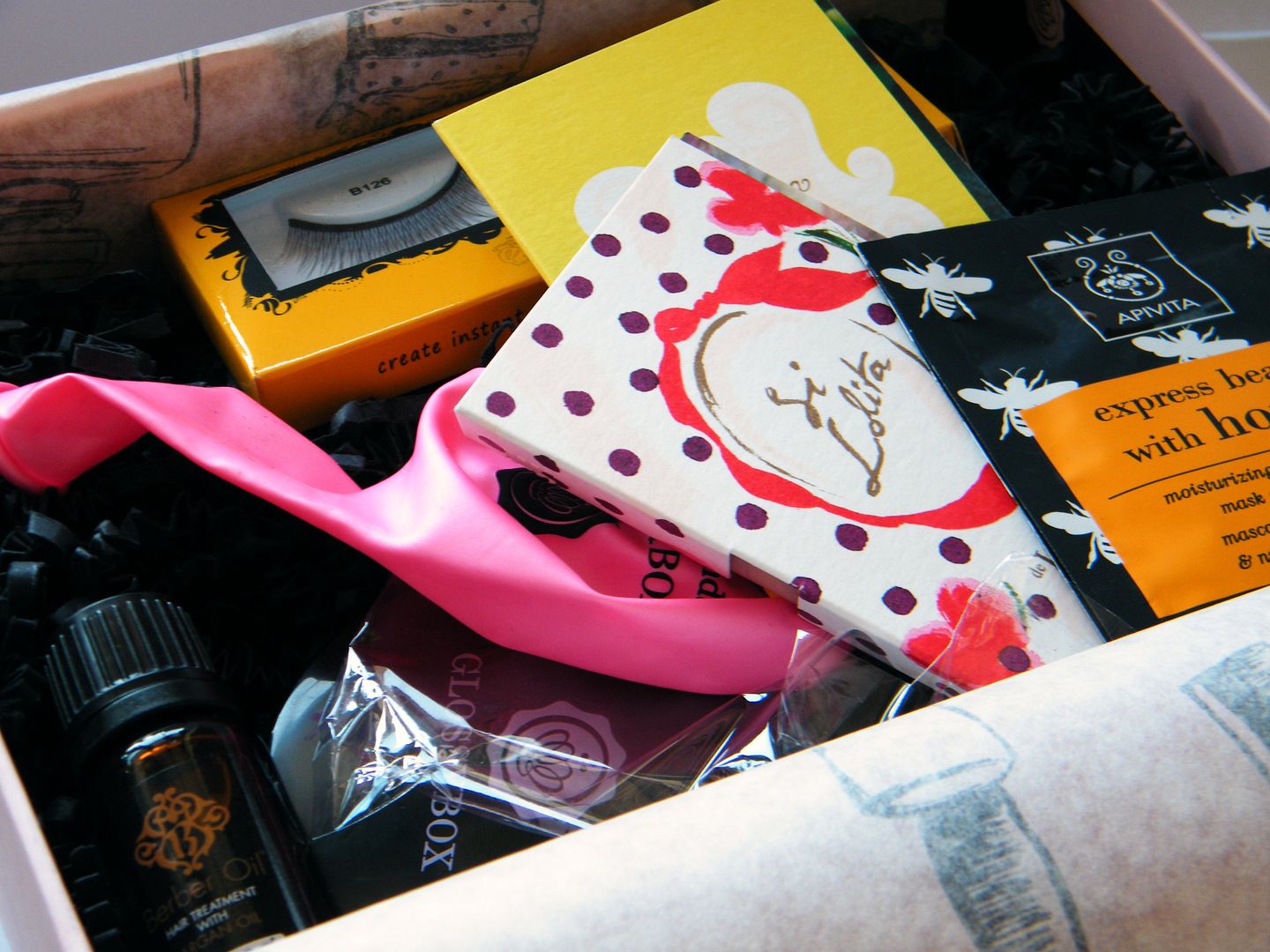 I can't believe Glossybox has been around for a year. I did have a bit of a break in the middle of last year for a few months but decided to sign up again.

The boxes have been very hit and miss and I'm surprised this month's box didn't have as much hype around it as other boxes have in the past, considering it's their special birthday box.

On first inspections I wasn't sure about this months box. I don't wear false eyelashes or really use hair treatment oils so I think they will either be passed on or perhaps sold.

I really like the perfume samples and am looking forward to trying a new face mask out. I was really happy to see a sixth product in the box in the form of a compact mirror which was nice.


The products are all really good sizes actually. The shower gel will probably last a good few weeks and I'll definitely chuck the mirror into my bag and use it daily. The perfume samples are really my type as they're lovely and sweet and floral smelling.

It's not an amazing box but it isn't too bad either, it's certainly worth the money in my opinion though.

Happy birthday Glossybox!