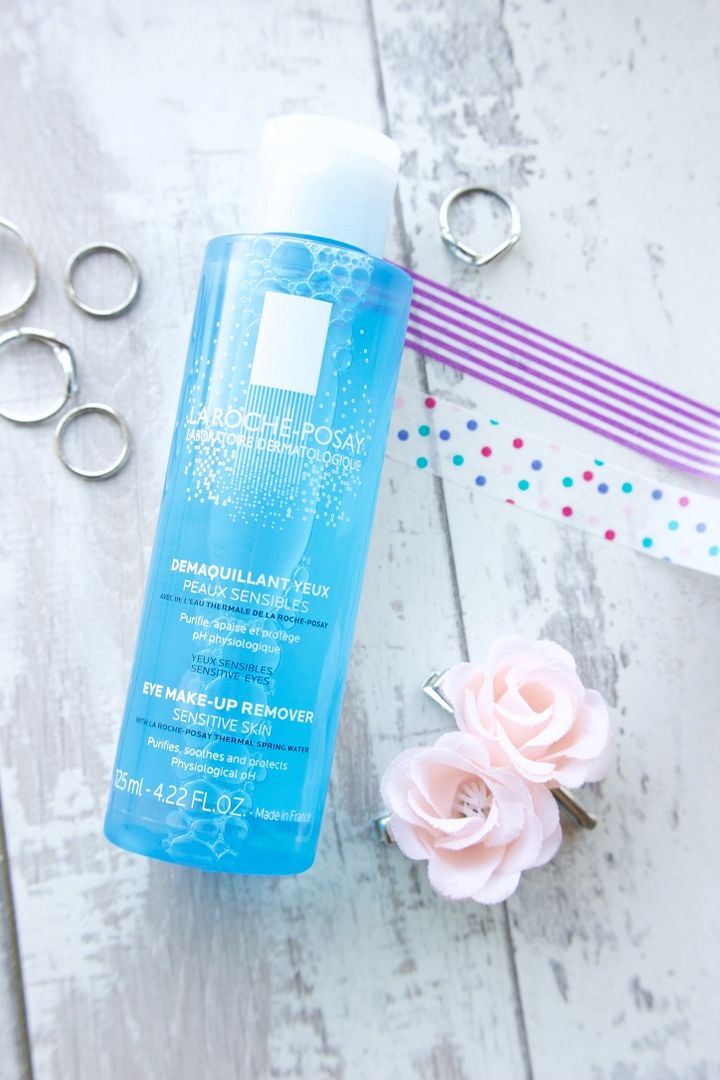 Recently I've been using and loving
Vichy's Pureté Thermale Make-up Remover
and astonishingly I used up every single drop. For me that's quite unusual as I tend to flit between products but as the Vichy make-up remover was now sitting empty, it was time to find a new one. Vichy's make-up remover retails at around £11 in Boots, but with it being the tail end of the month my purse was groaning slightly so instead of splashing out £11 I instead splashed out £9.50 on La Roche-Posay's alternative option.
Surprisingly I've never tried La Roche-Posay but I've always heard good things about it and the clinical looking blue colour of some of the products always stands out to me on the shelves in Boots so I thought it was about time I went for it.
On a daily basis I only ever really use eyeshadow and mascara (adventurous, I know!) so because of this I was only really looking for a make-up remover that was dedicated to this area in particular. A lot of eye make-up removers can sting or irritate the eyes but the La Roche-Posay was like a dream. I put only a few small drops onto a cotton wool pad and brushed it quite firmly over my eyes, it took the make-up off in a couple of swoops and it didn't sting my eyes at all. There was the odd occasion I may have used too much of the product and thought 'uh oh' it would sting as it got into my eye but nothing. I'm super impressed!
£9.50 for 125ml isn't
too
bad, especially as you only really need a small amount of product for each eye. It's worth splashing out on if you want to stay kind to your eyes and have your make-up thoroughly removed each time without any harsh rubbing. I'd definitely recommend giving this a whirl if you're in the market for trying a new eye make-up remover.
Have you tried the La Roche-Posay Eye Make-up Remover? Let me know what you thought in the comments.