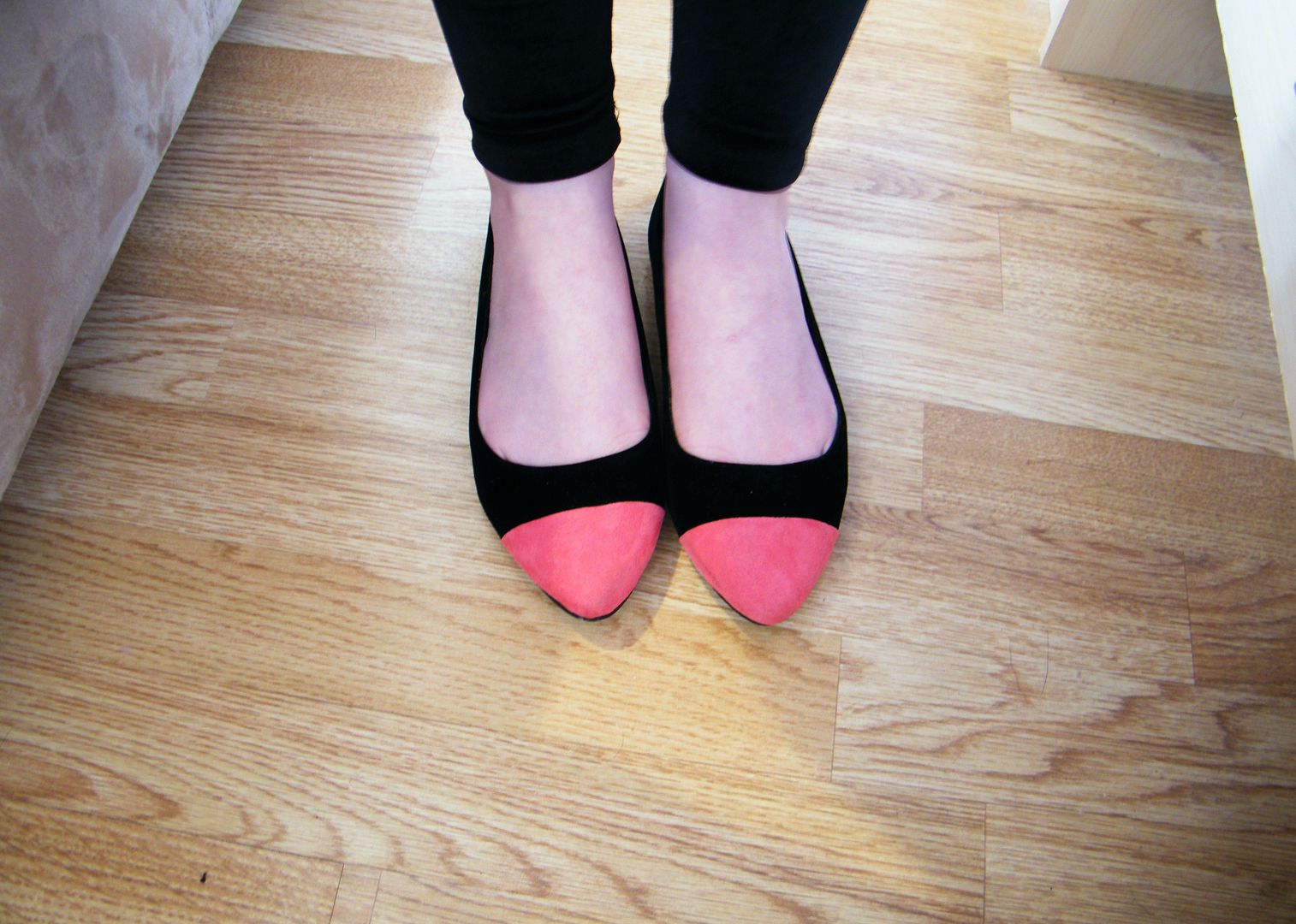 Linzi 'ULLA' shoes - £18*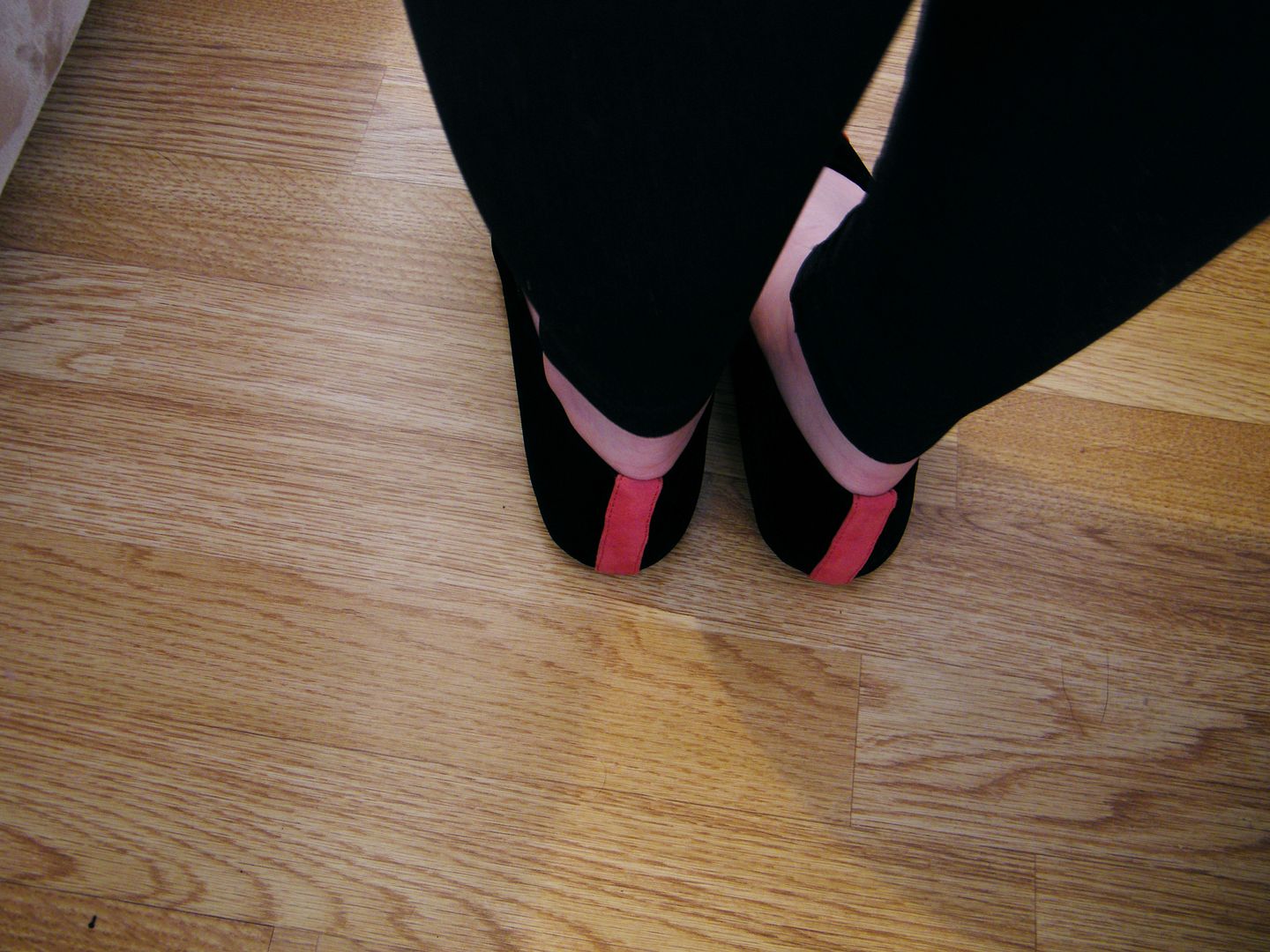 I was recently contacted by Linzi Shoes and was asked if I would like to review a pair of their shoes! Obviously I said yes and I had a browse through and picked out what I think is a gorgeous pair of shoes!
I picked the ULLA pointed toe shoes in black and pink suede!
For £18 I would definitely buy these shoes with my own money, they're so worth it. The site focuses on copying celebrity shoe trends but these aren't really a copy of anyone's which I like. I decided to stay away from heels and opt for flats as that's what I wear most often.
Unfortunately I chose to wear them on a day when it rained and I had to run to the car, but I don't think they're too ruined!
The pink/coral toe is gorgeous and really brightens up the shoe and a whole outfit! There's also a lovely peek of coral at the back as well.
I wore these all day on Friday and they're so tight! I ordered a size 4 which is what size I usually am and I think a 5 would be too big, but they were so tight! Because they have a pointed toe, my toes kind of squish up and they really dig into the back of my heels. I think this is something that can easily be fixed with a little bit of stretching though! A size 5 would definitely be too big so stretching is a must!
Overall I absolutely love these shoes. I love the pointed toe, the suede and the black and pink combination! They arrived super fast as well!
This post contains PR samples