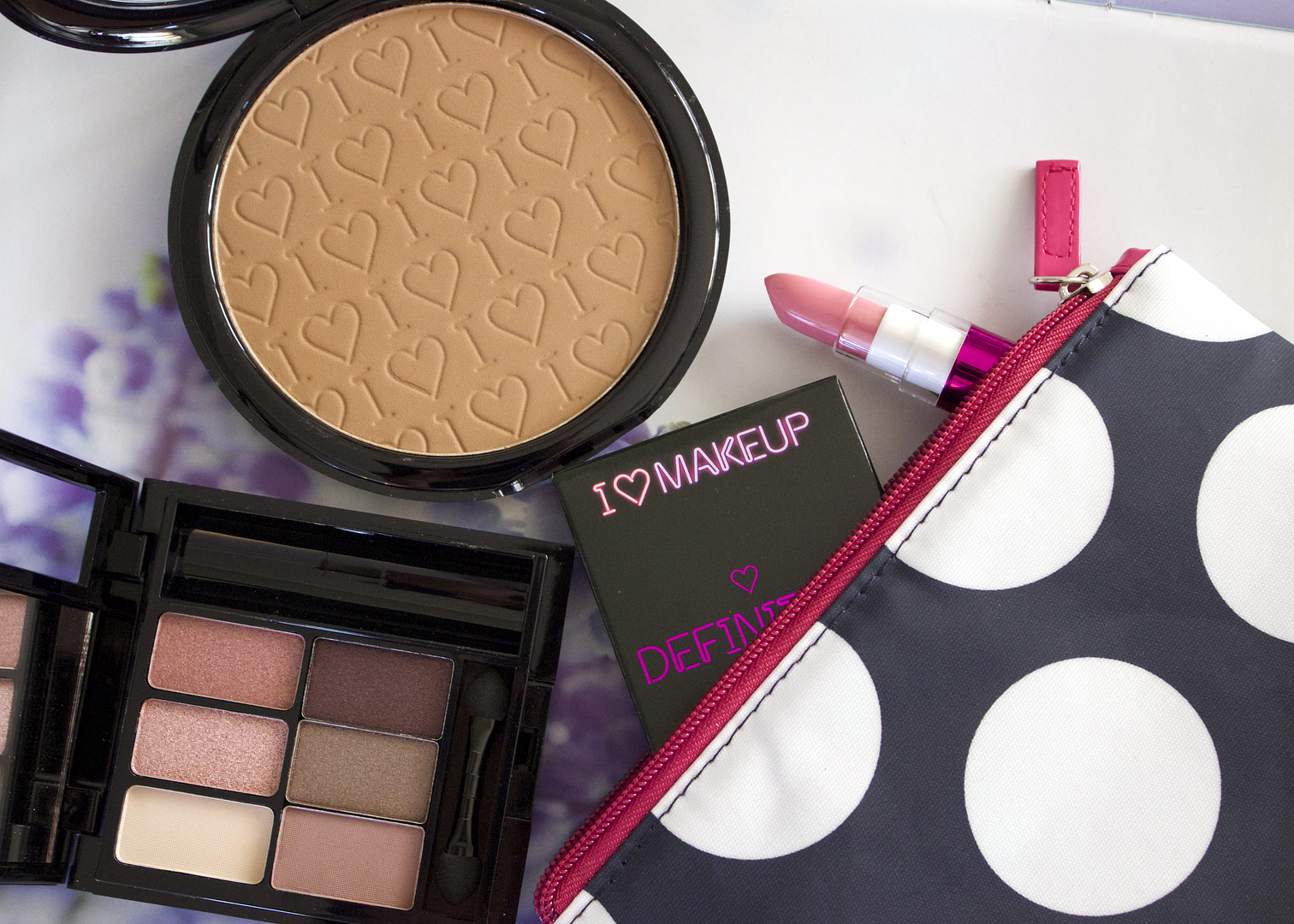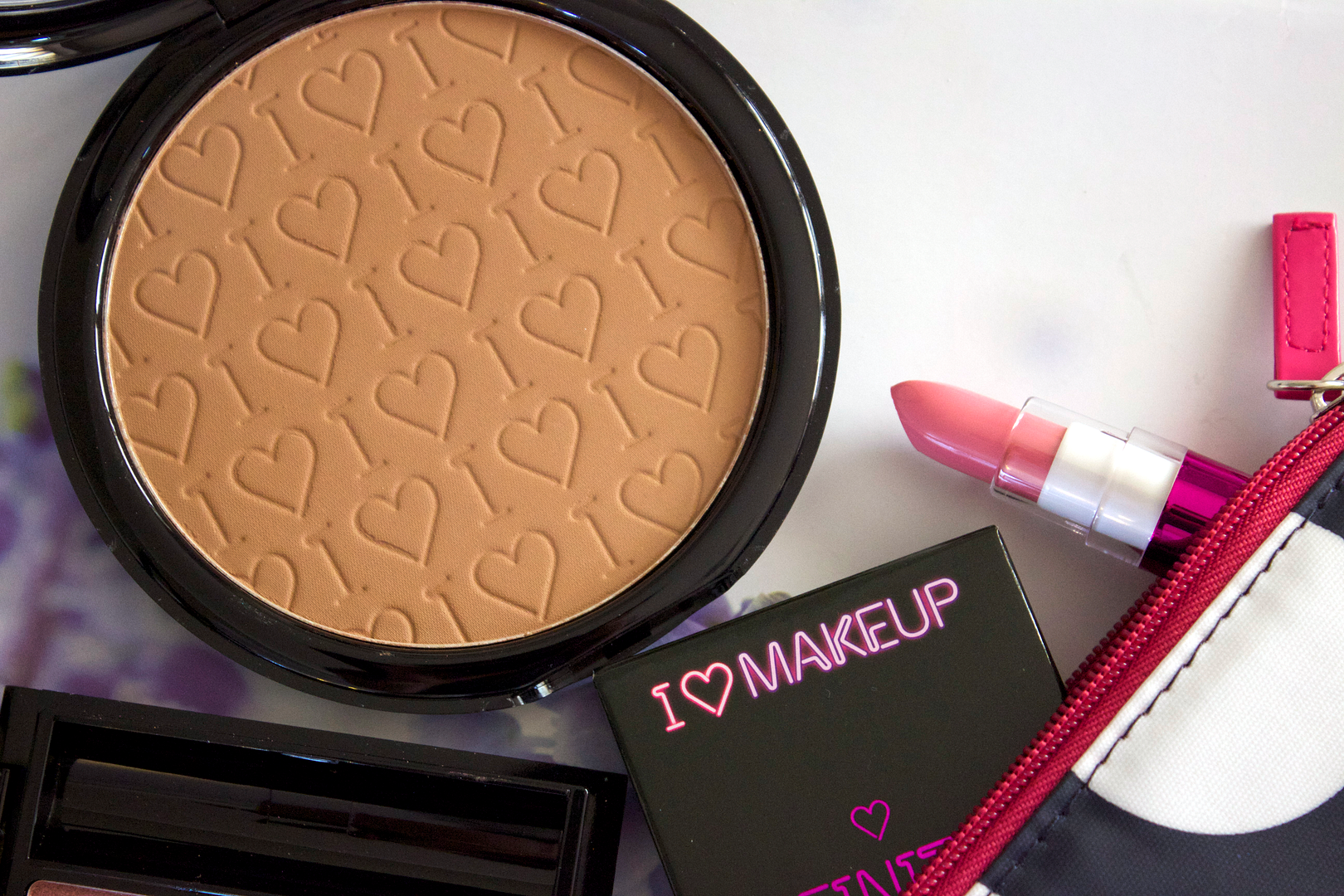 Another day, another delivery from Makeup Revolution. This brand are really looking after their bloggers with lots of lovely packages full of makeup goodies. Two weeks or so ago I received a package containing yet more new releases from its sub-brand I Heart Makeup and yet again I was more than impressed.
The new range contains a gorgeous chocolatey bronzer called Go Bronzer Chocolate Heaven*, which looks good enough to eat and is a joy to apply. For me, someone who is a bit scared of bronzer and hasn't ever used one before, this gave a really lovely colour to a full face of make-up. Usually I'm so deathly pale so this really helps.
I Heart Definition* in 'fair' is another gorgeous little compact. It's got your three neccessities…bronzer, blusher and highlighter. I'm hoping to do a dedicated post on this one because I love the blusher so much that I want to show it off properly. For a fiver you can't really go wrong with this.
The I am in Love palette* is another beauty must have, keeping everything you need close by and compact. This contains some really natural eyeshadow shades, that absolutely anyone can wear. It also includes a lipstick! This particular one comes in a really pretty shade of pink, which I am definitely going to try out and that is a big thing for someone like me who never wears lipstick!!
What can I say? Makeup Revolution has stolen the show again. I will hopefully be dedicating posts to everything featured here so you can get a better, indepth review but so far I'm loving everything!
This post contains PR samples