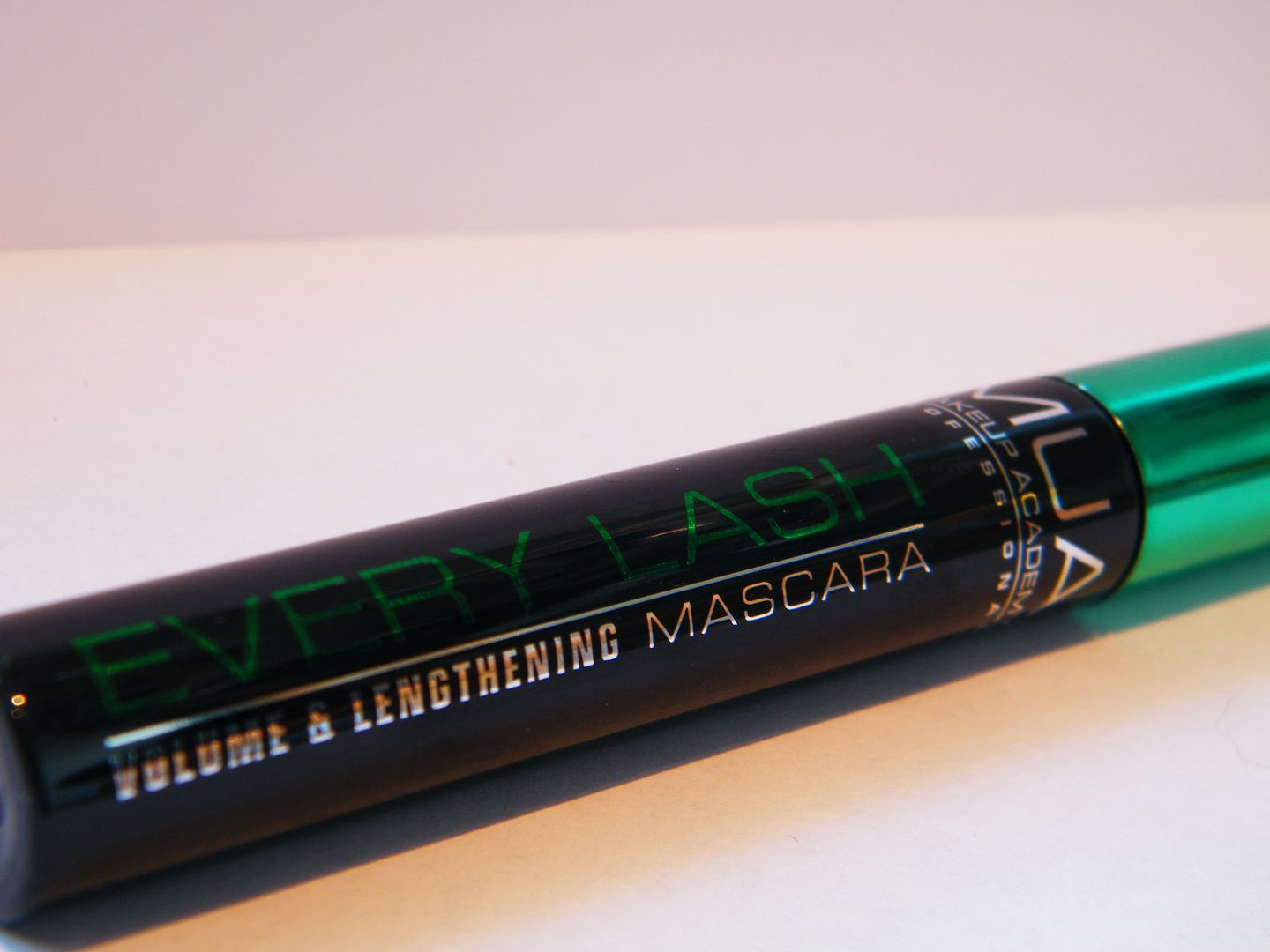 MUA: Every Lash Volume & Lengthening Mascara - £2*
This mascara has got to be the strangest one I've ever used. Not because there is anything different about it, it's just it didn't really give me the usual surprise that MUA cosmetics normally do.
I'm not usually a fan of the brushes that come with lengthening mascaras and it was the same with the Every Lash Mascara. I found that the brush somehow made my eyelashes clump together instead of seperate them.
I also found that the formula of the mascara made my eyelashes very sticky and crispy. For a good half an hour after application my eyelashes were sticking together and later on in the day they felt very crispy and tough. The mascara was also extremely difficult to remove and even after using make up remover and having a bath and washing my face, the mascara was still in place, but had formed into a weird stringy residue.
For £2 it's a real bargain and I always recommend MUA products so if lengthening mascaras are for you then this is definitely worth trying!
I'm sure this mascara is a brilliant product for other people but personally I didn't really get on with it. Anyone who reads my blog will know that I absolutely love MUA products so I was a bit disappointed that this didn't work for me, however I did give it a try and I'm sure I can find a new home for it!
This post contains PR samples