The Easter Chocolate Indulgence collection from Nella Milano - £8.95 each*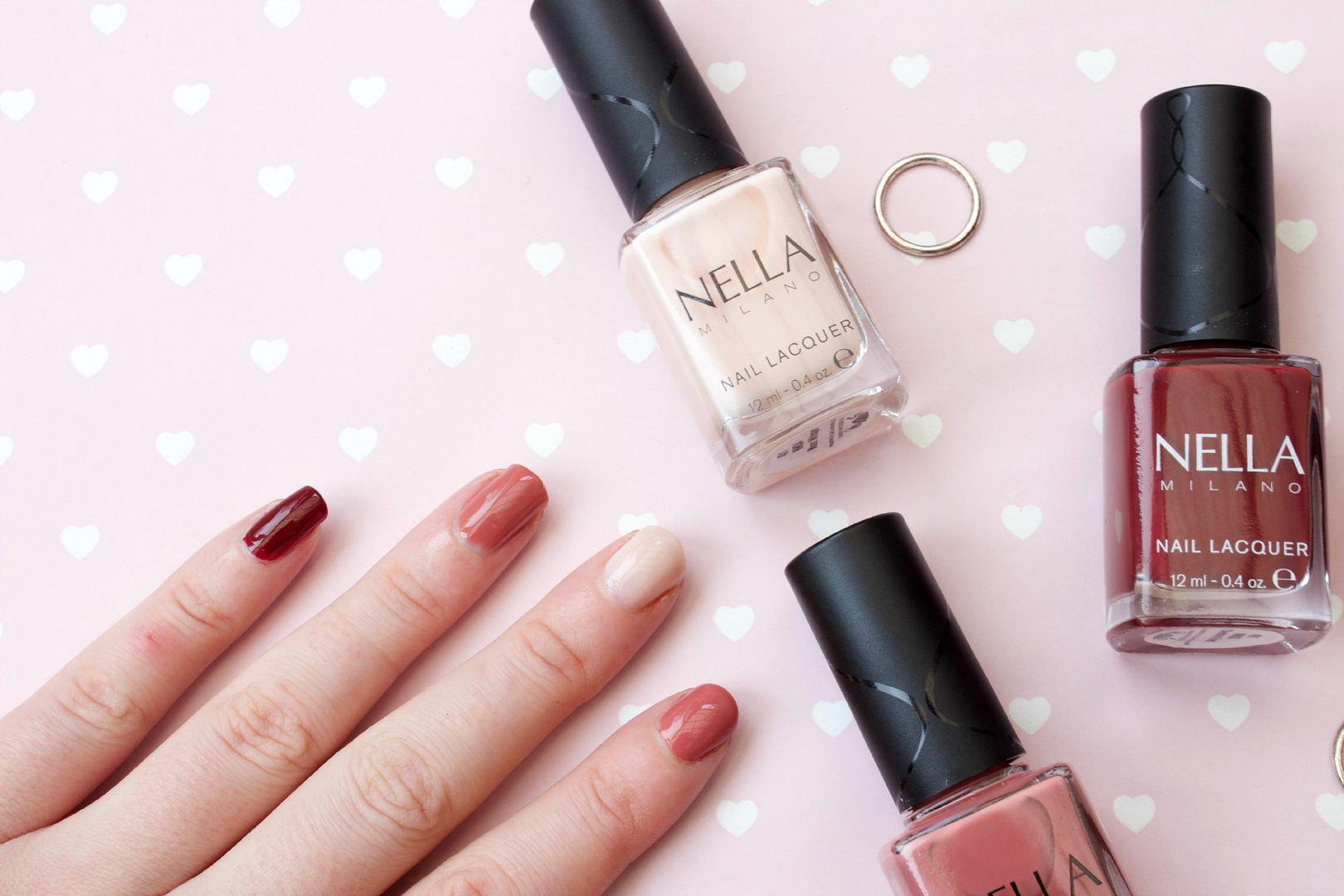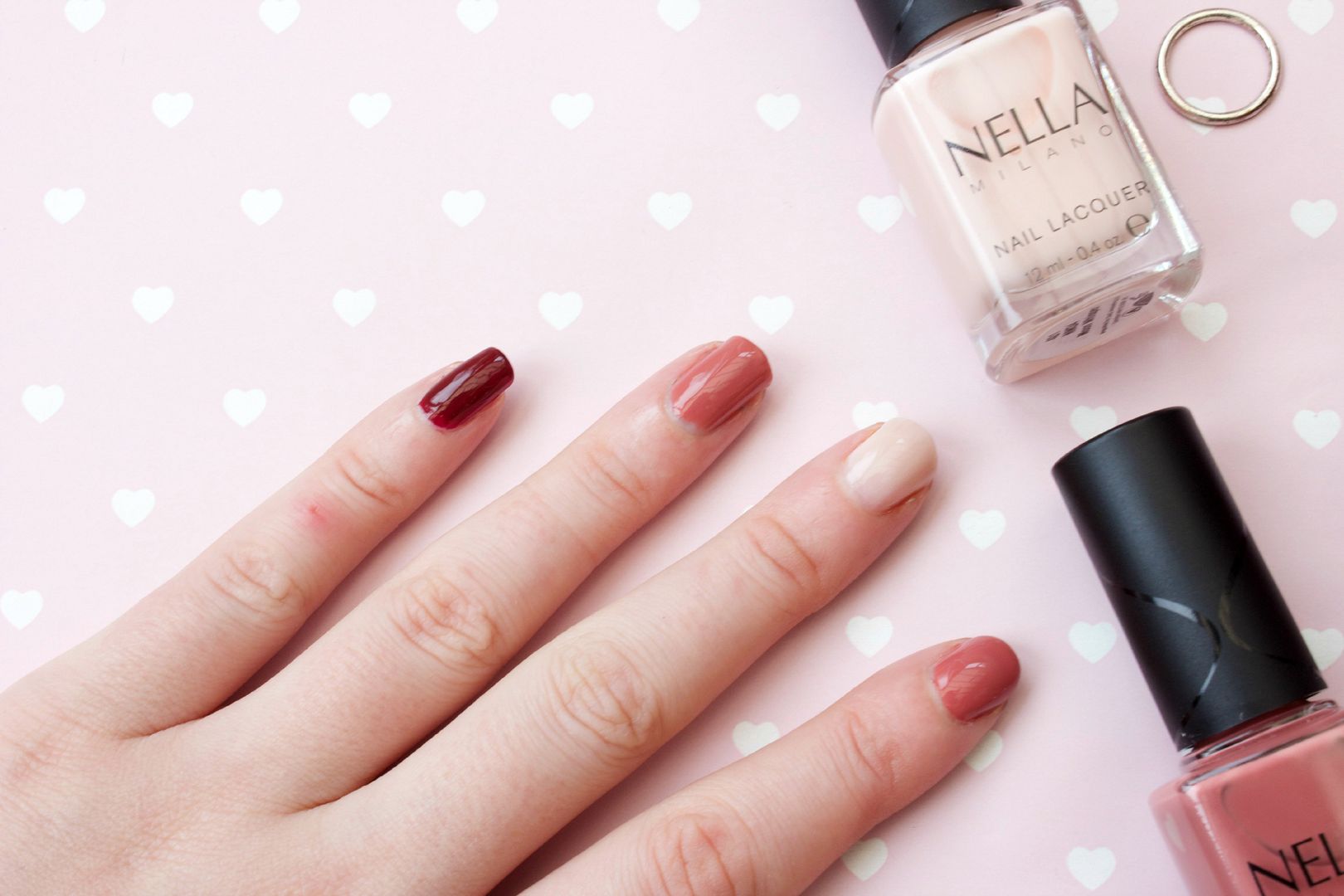 I hope everyone is looking forward to the lovely Easter Bank Holiday coming up! I know I am. As my mum tells me I'm too old for Easter eggs I thought I'd still get into the spirit with the new Easter Chocolate Indulgence collection from Nella Milano. The polishes make ideal alternative Easter gifts or you could just buy them for yourself as a bit of a treat. The collection includes Chesnut Road, Sizzling Sienna and Moon Whisper.
Chesnut Road is a chocolately, rich red, almost like red velvet in a bottle. Sizzling Sienna is the perfect deep nude, which works really well alongside Chesnut Road but if white chocolate is more your thing then you might like to opt for Moon Whisper, which is a pretty, delicate nude with a hint of pink. Moon Whisper is quite a thin polish so you'll need to really build up the layers. Sizzling Sienna and Chusnet Road both apply beautifully and only need a couple of coats.
As I've mentioned before, these polishes are £8.95 each so they're a little on the pricier side but so worth it. They're super shiny and they dry really quickly too, bonus!
The best thing is you can still enjoy the chocolatey goodness without the calories!
Have you tried Nella Milano polishes before? What do you think about the Easter collection?
*This post contains PR samples