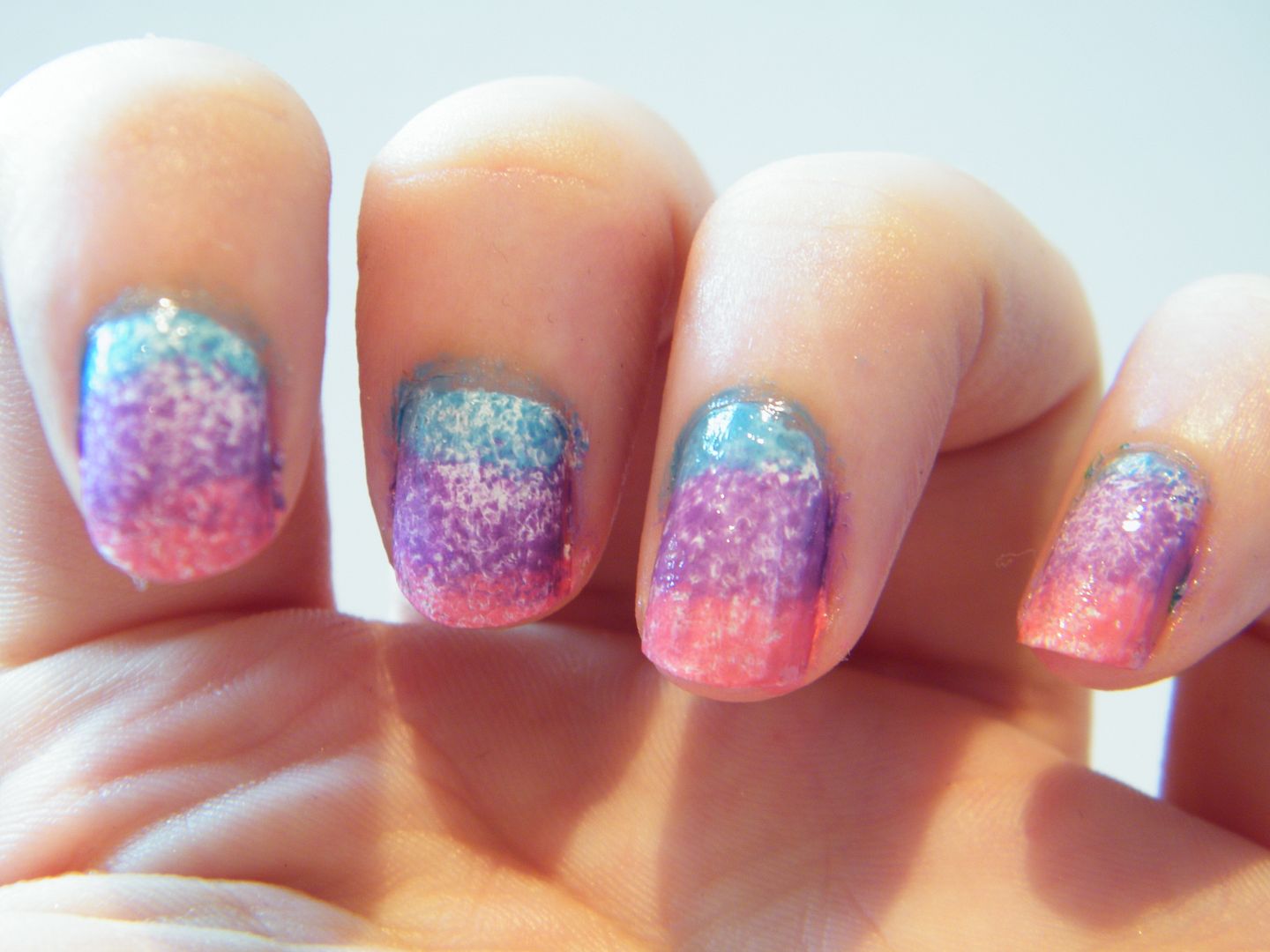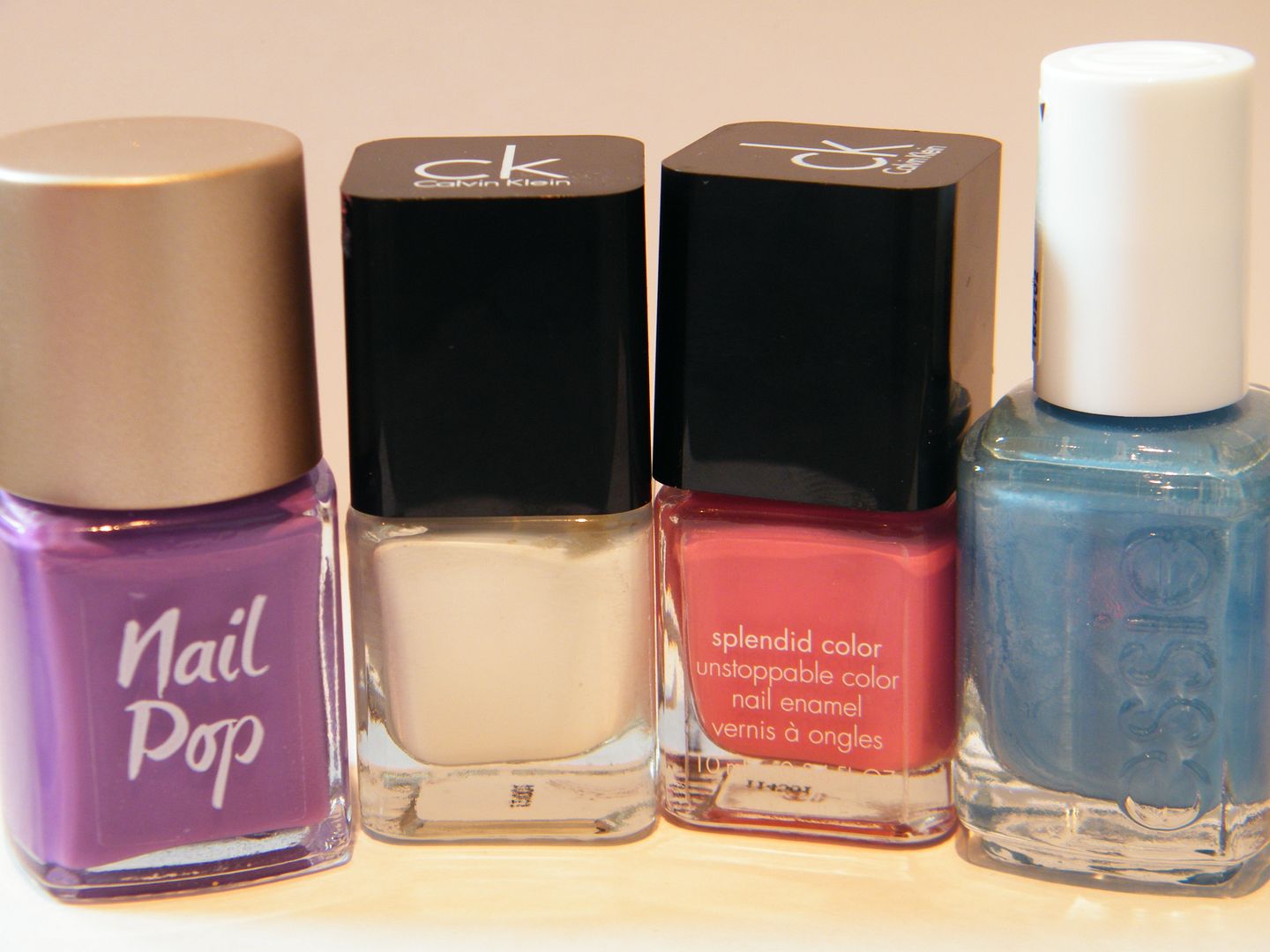 So this method of nail art literally took me a good hour to complete! I found a tutorial on Youtube and copied the instructions to create the look but it didn't turn out as well as I'd hoped!
Basically I started with a white base coat, took a bit of sponge and painted three colours on it and then pressed it onto the nails to create the 'rainbow' effect. It looks pretty cool as the white peeks through the colours.
As I mentioned it started off quite well but I can never, ever seem to re-create the effect on my right hand, using my left. It's so frustrating! For a first attempt I am pretty happy with how it has turned out though.
Let me know what you think!