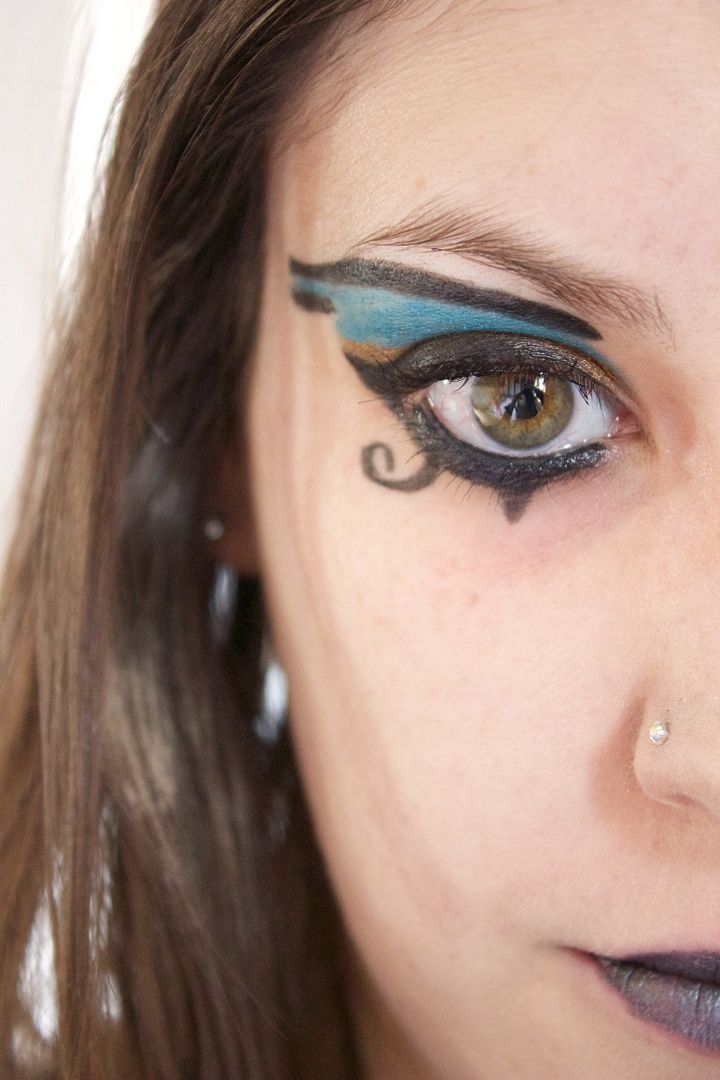 The Eye of Horus is an ancient Egyptian symbol of protection, royal power and good health. The eye is personified in the goddess Wadjet. It is also known as 'The Eye of Ra'. My MAC pencil eyeliner came in pretty handy for this look, as did a couple of colourful eyeliner pencils that I kept but thought would never come in useful, especially the blue one.
With great difficulty I applied the eyeliner in an almost cat-flick style as well as drawing on the swirl and extra lines. The eyeliner pencil was extremely soft so I ended up with pretty thick lines instead of nice, thin, neat ones. I went in with a gold eyeliner and a blue on the top almost reaching my brow bone. I simply eyelined the other eye and added a black shimmery eyeshadow stick to my lips in place of a black lipstick.
It's an ever so simple look but one that is pretty effective. It would look fab on both eyes if you have the patience and possibly with a black wig of some kind. My nan used to have this Egyptian wig in the dressing up toy box when I was younger - now I wish we'd kept it!