Looking around my lounge I can count 11 Yankee Candle jars...it's safe to say I have a bit of a problem, but looking around my lounge, I can't actually count many non-Christmassy/autumnal candles so that's my excuse for recently receiving four jars from the new Riviera Escape collection!
I was definitely in the market for something a bit less autumnal and a bit more refreshing. The Riviera Escape collection from
Yankee Candle
at
Love Aroma
includes four different candles, Olive & Thyme, Sea Salt & Sage, Summer Peach and Riviera Escape, all of which are super refreshing and uplifting but completely different from one another at the same time.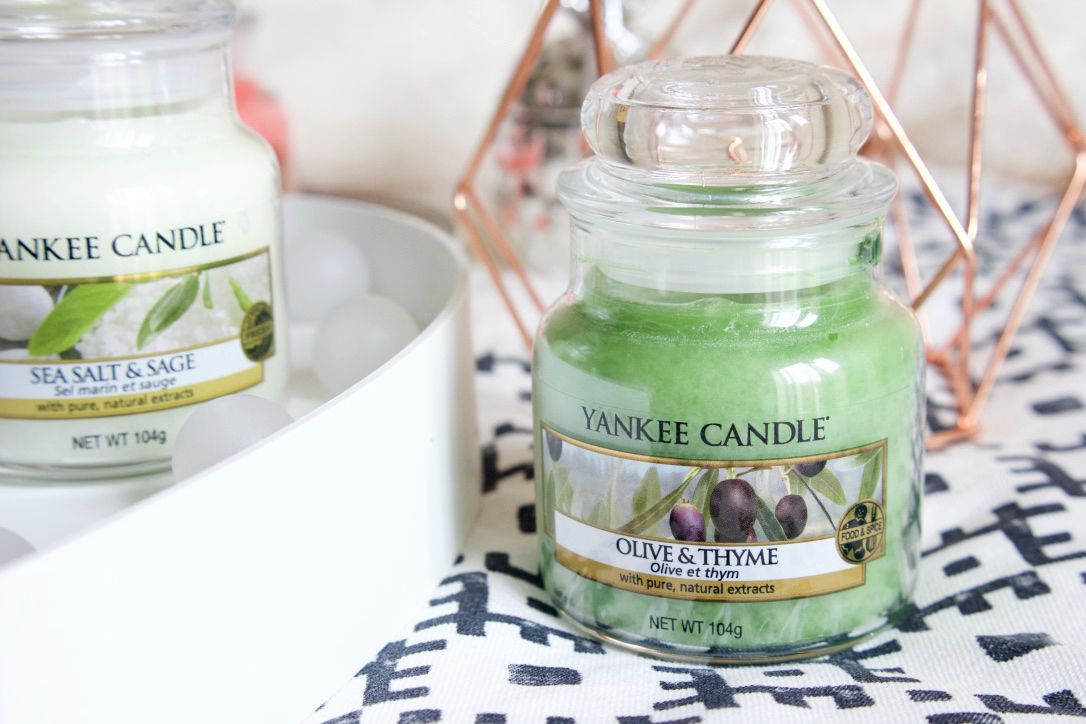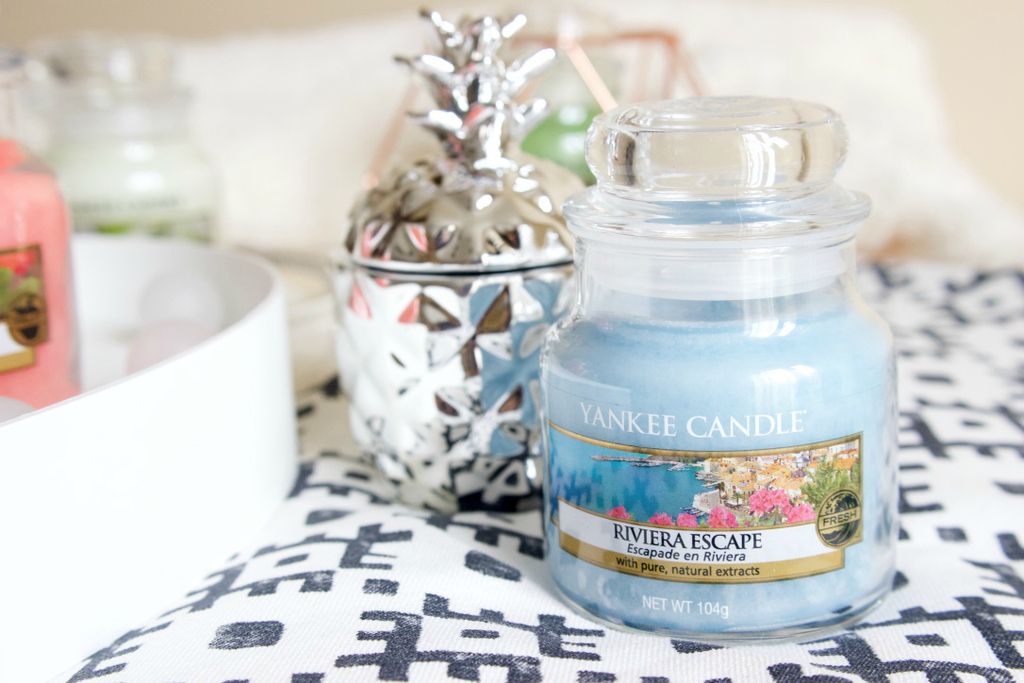 Olive & Thyme
- the lime green colour of this candle looks great and reminds me of green grass in summer. It definitely has a citrus scent in there but it's not too heavy, but very invigorating, almost like a citrus shower gel that wakes you up in the morning.
Sea Salt & Sage
- crisp white candles like this one are always so aesthetically pleasing. This one not only looks good on my shelves but the scent is really light and clean. The sage isn't too overpowering and it definitely has a whiff that takes me straight to my happy place of walking along the seafront.
Riviera Escape
- this one also has a coastal/seaside scent to it combined with a beautiful blossom. It's another crisp and fresh scent that's perfect if you want something lighter during the day time.
Summer peach
- this one is a superbly juicy peachy scent that's not too sickening when you give it a sniff. Another great one if you want something light during the day time, it would work equally well in the bathroom if you want a nice, relaxing candle lit bath.
The Riviera Escape collection is a really nice, well rounded mix of colours and scents. Each scent is quite simple and not too over complicated. When you think of summer, you think of holidays, the beach and fresh fruit smells and this range delivers on all of these. They're all very refreshing and crisp scents so won't fill up a room too heavily like an autumnal candle can and they can be used individually as well as lit together to create more scent-sations.
Have you tried any of the Yankee Candle Riviera Escape collection yet? Let me know your fave in the comments.
*This post contains PR samples.