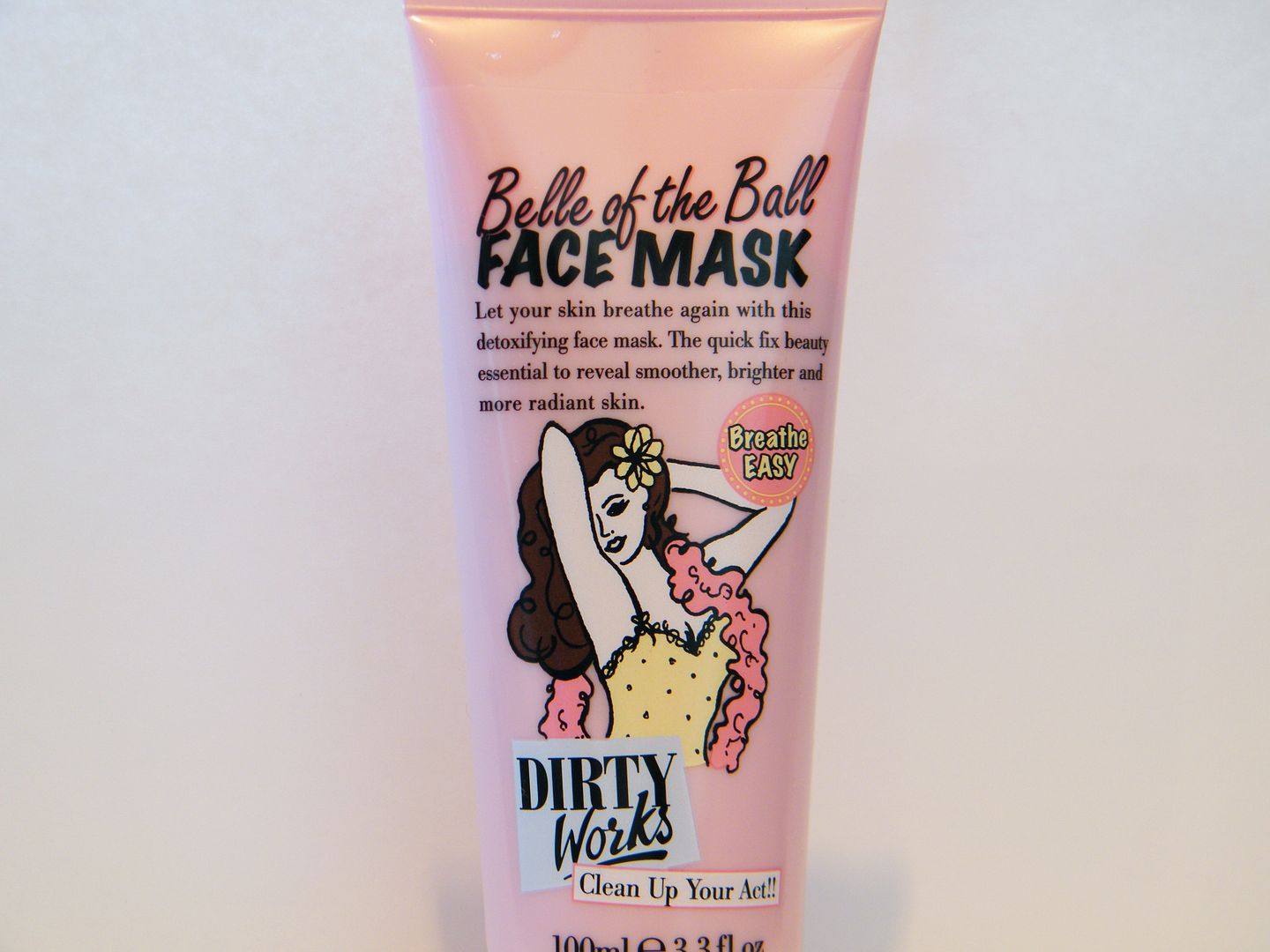 Dirty Works: Belle of the Ball Face Mask
I'm quite a fan of Dirty Works products. I adore their sugar scrub and facial wipes and I have a few other products of theirs lying around, but I was a little disappointed in this face mask.
I usually use an Elemis clay mask every now and then on my skin but Elemis is such an expensive brand that I wanted to try something else.
This product listed green clay in it's ingredients so I thought I'd give it a try and I love the packaging despite it's aim to slightly rip off Soap & Glory.
It certainly smells lovely and there is a hint of clay in there but the consistency of the mask is actually pretty creamy, like a moisturiser. The instructions say only a thin layer is needed but even I found this was a bit much for my skin personally.
It dries really quickly but I found that it started to make my skin tingle and sting a bit, which is never a good sign! I left it on for the recommended five minutes and my skin didn't feel great afterwards.
It is said to draw out impurities which I certainly found it did as I've suffered a few break outs since using it.
It left my skin quite soft afterwards but the tingling sensation worried me a bit as my skin is so sensitive. I think after a couple of uses it would draw out most impurities and leave my skin looking quite nice, but I find this face mask just slightly too harsh.