Famous Cosmetics High Five Eyeshadow Palette in Glitzy - £4.99*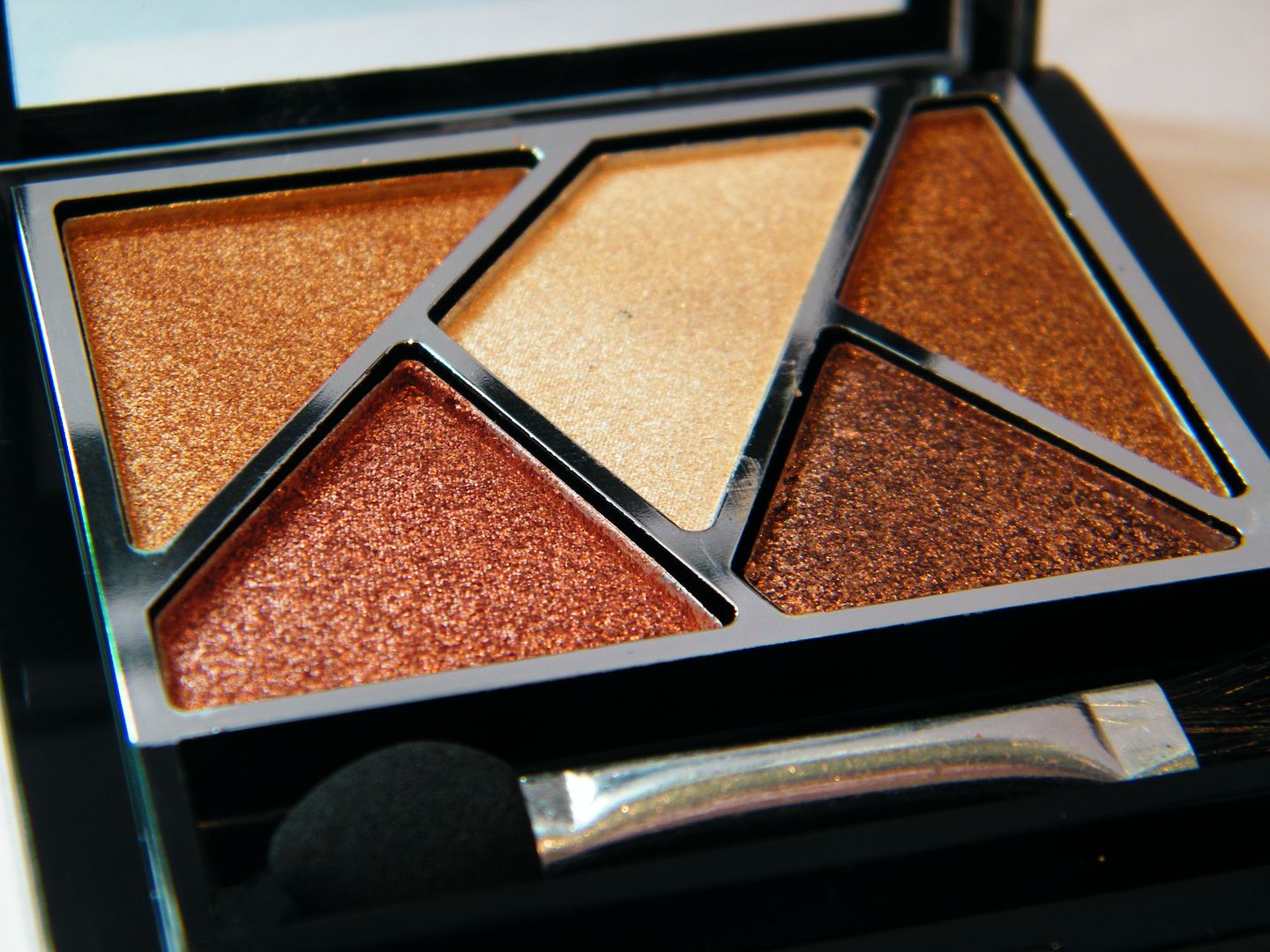 What a gorgeous, gorgeous eyeshadow palette! I was really surprised when I pull this out of the parcel I received. I instantly fell in love with the glitzy gold and brown shades as they're definitely my sorts of colours.
I love the shimmer in all of them and the high pigmentation. All of the shades compliment each other and can be blended to create any combination.
There's a series of different palettes in this range including a navy, brown, purple and two multicoloured palettes but I definitely prefer this one. It comes in a cute little compact with an application brush and each shade is of a good size as well so it's likely to last quite a while.
There is a little bit of fall out but nothing that can't be corrected. There's a tiny bit of transfer as well but again, nothing that can't be fixed.
I'd definitely recommend this palette. The glitz and shimmer just give it a little wow factor and give your eyes that bright sparkle and for £4.99 it's a great purchase!
This post contains PR samples