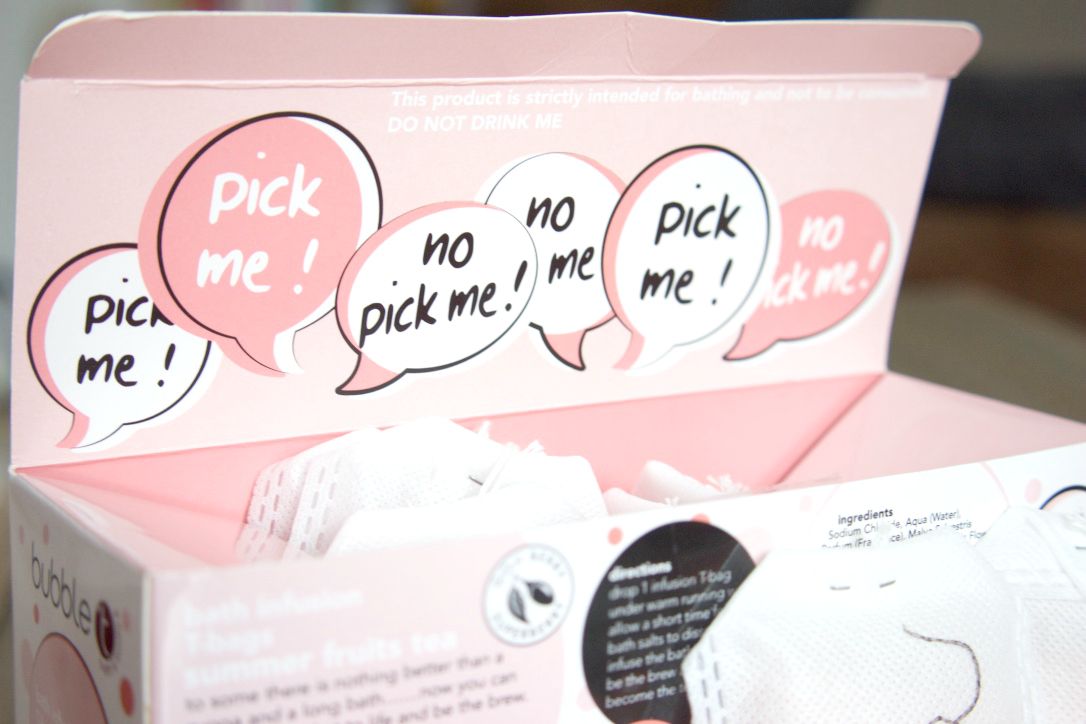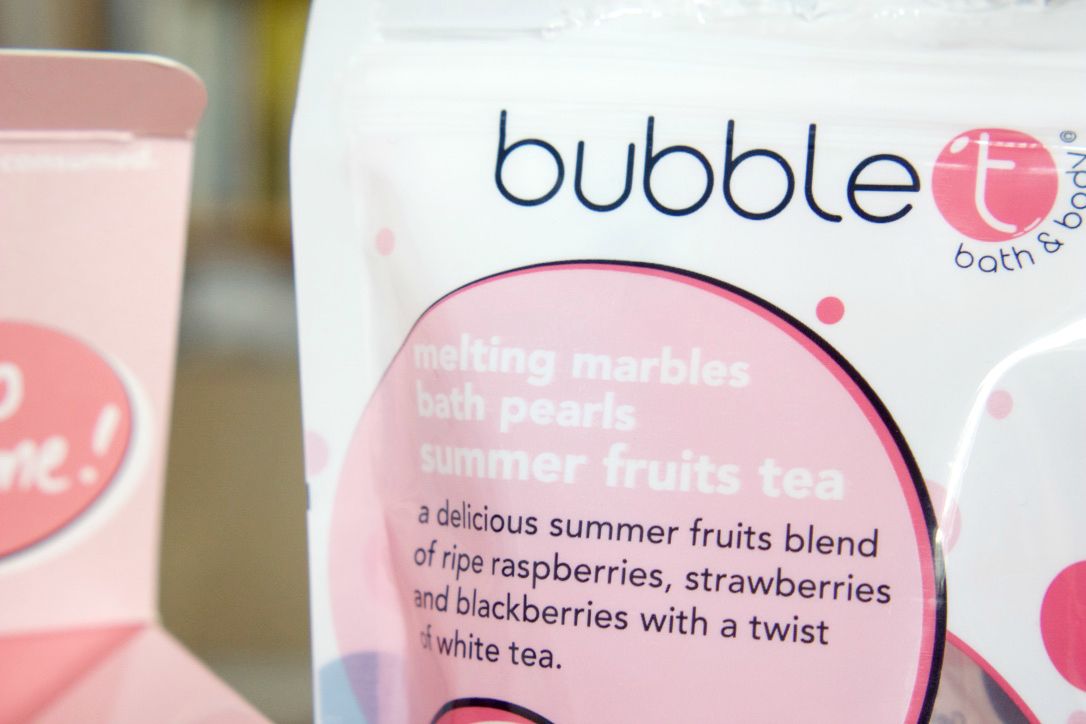 Weirdly around this time last year everyone went mad for
The Body Shop's Fuji Green Bath Tea
. A year on I still have mine. The pot has rusted and is really hard to open and the tea strainer is full of the green tea gunk so I thought it was about time I got something new for bath times.
I've seen Bubble T on the blogosphere quite a few times so when I spotted some of the products on the shelves in Superdrug on a random shopping trip, I just had to stop and pick something up. The Bath T-bags caught my eye instantly and reminded me a lot of The Body Shop tea from last year so in the basket it went. I also spotted the Bath Oil Pearls, which reminded me of the ones I used to get as a kid, so decided to pick these up as well. I also wish I'd got myself a packet of the Bath Fizzies too but maybe next time!
Inspired by Taiwanese tea, the Bubbles & Tea range includes a shower gel, body spray, bath fizzes, bath pearls, bath and shower jelly and bath T-Bags. The range has a super fresh and fruity scent and the T-Bags in particular smell exactly like strawberry sherbert, it's amazing! They look exactly like tea bags too, with the bath product coming in a little material bag complete with string. You simply pop them in the bath and they turn your water a pretty pinky shade, infusing it with Goji berries and antioxidants and leaving you smelling super fresh and your skin feeling super soft.
The Bath Oil Pearls are a real treat for the skin. They come packed full of the same fresh berry and tea scents and once melted, the oils leave your skin feeling lovely and moisturised.
I paid £5.99 for each of these but they have reduced in price now to £3.99. I personally didn't mind paying £5.99 each for these as I guess I was feeling a bit flush on the day! You certainly get your money's worth as there are absolutely loads of the pearls and a good number of the T-Bags too.
When you think of bath products you immediately think Lush and bath bombs but sometimes I find bath bombs a little bit too much. Too much colour/fizz and scent, they can be a bit overpowering so the Bubble T T-Bags and Pearls are ideal if you want something a bit simpler and fresher.
Have you tried any Bubble T products? Let me know what you thought in the comments.
PS - fun fact, when I was a kid I sniffed a green bath pearl up my nose in Boots...30 minutes later it started to melt...I'll leave that image with you.