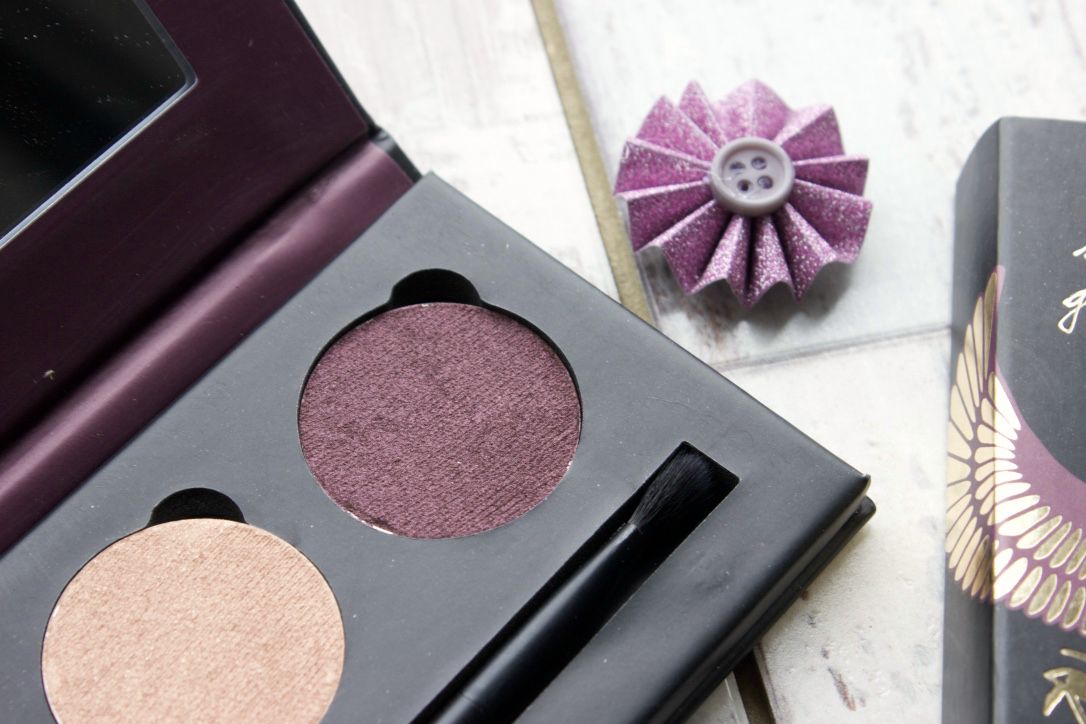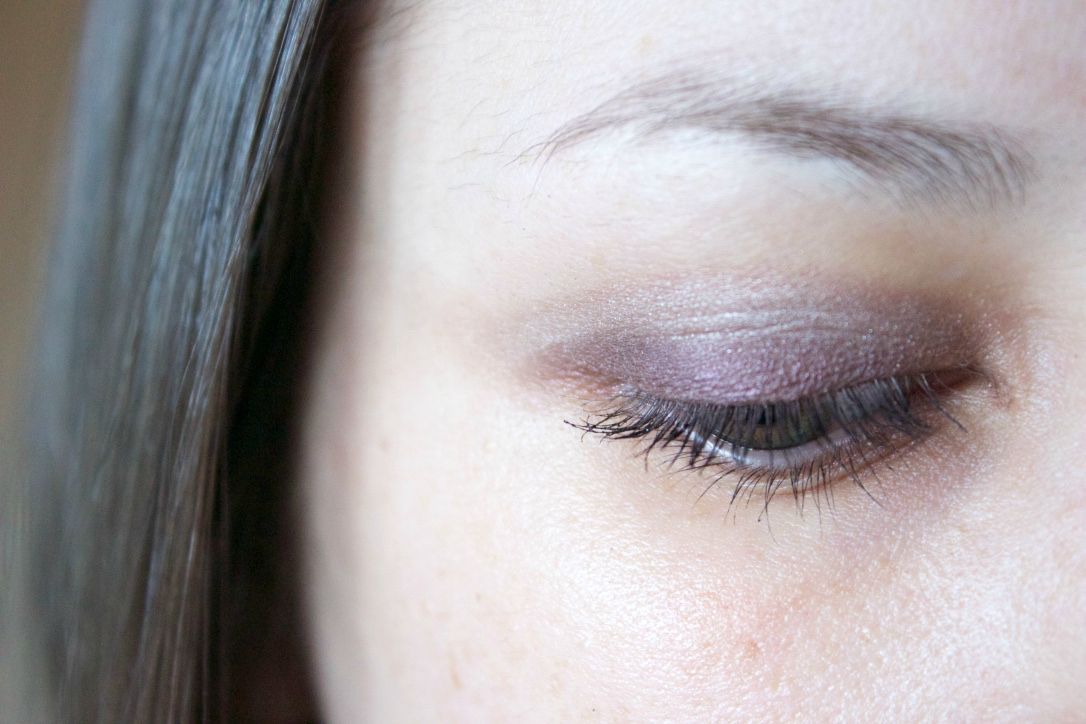 Recently I mentioned I had a Beauty Bay voucher burning a hole in my virtual pocket. That's a lie, it was barely in my virtual pocket for five minutes before it was spent - I knew I wanted to buy a couple of bits from brands I hadn't used before so alongside the
Zoeva Cocoa Blend Palette
I also picked up the
Eye of Horus Sheba Mystical Goddess Eye Shadow Palette
. I must admit I was sold purely on the Egyptian-esque packaging alone. I loved the imagery as I've always been a big fan of Egypt and the Egyptians, it was one of my favourite subjects back in school!
I opted for the Mystical Goddess Palette because the baked, metallic shades and the pretty plum colour just called out to me. I loved the combination of the three shades and they not only work well together in the palette but they look fab once applied too. It was a tad on the more expensive side at £22.50 and when I received it I was quite surprised at how small it was - although I should have expected it due to there only being three shades.
I definitely don't regret buying it though. The lighter shades 'Artifact' and 'Enchantress' are gorgeously sun-kissed, metallics that work really well as bases or highlighters and the plum 'Royal Abyss' shade is absolutely perfect for this time of year, it would look fab with heavy black eyeliner, for a very Egyptian inspired look.
On application the plum shade was actually not as vibrant as I thought it might be, but it kind of worked out for the best because I was able to create a purple/plum eye look without looking like I've been punched in the eye - something very difficult to achieve! If you did want the purple shade to be more vibrant, it can be applied wet for something a bit more outstanding.
I swept the plum shade all over my lid and it's gorgeously pigmented with the perfect amount of shimmer. I also popped on the 'Enchantress' shade into my crease and blended it slightly to create such a gorgeous look, if I do say so myself!
This is definitely my new favourite palette and it is such a nice change to wear eyeshadows that aren't the usual brown/nude that I go for. I would totally recommend giving Eye of Horus a try!
Have you tried the Eye of Horus brand? Let me know your thoughts in the comments.