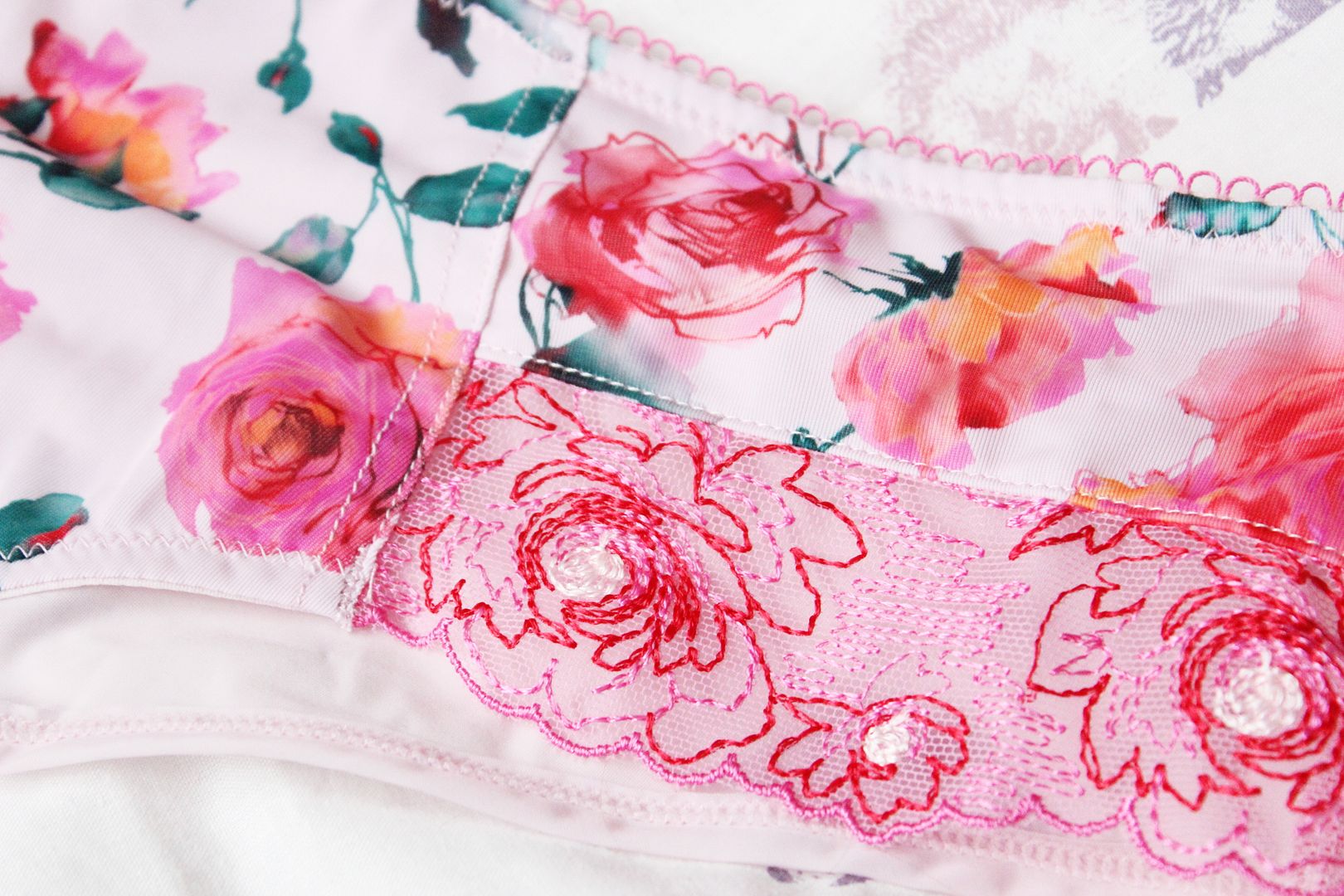 Panache Cleo Collection - Ellis Balconnet Bra and Briefs*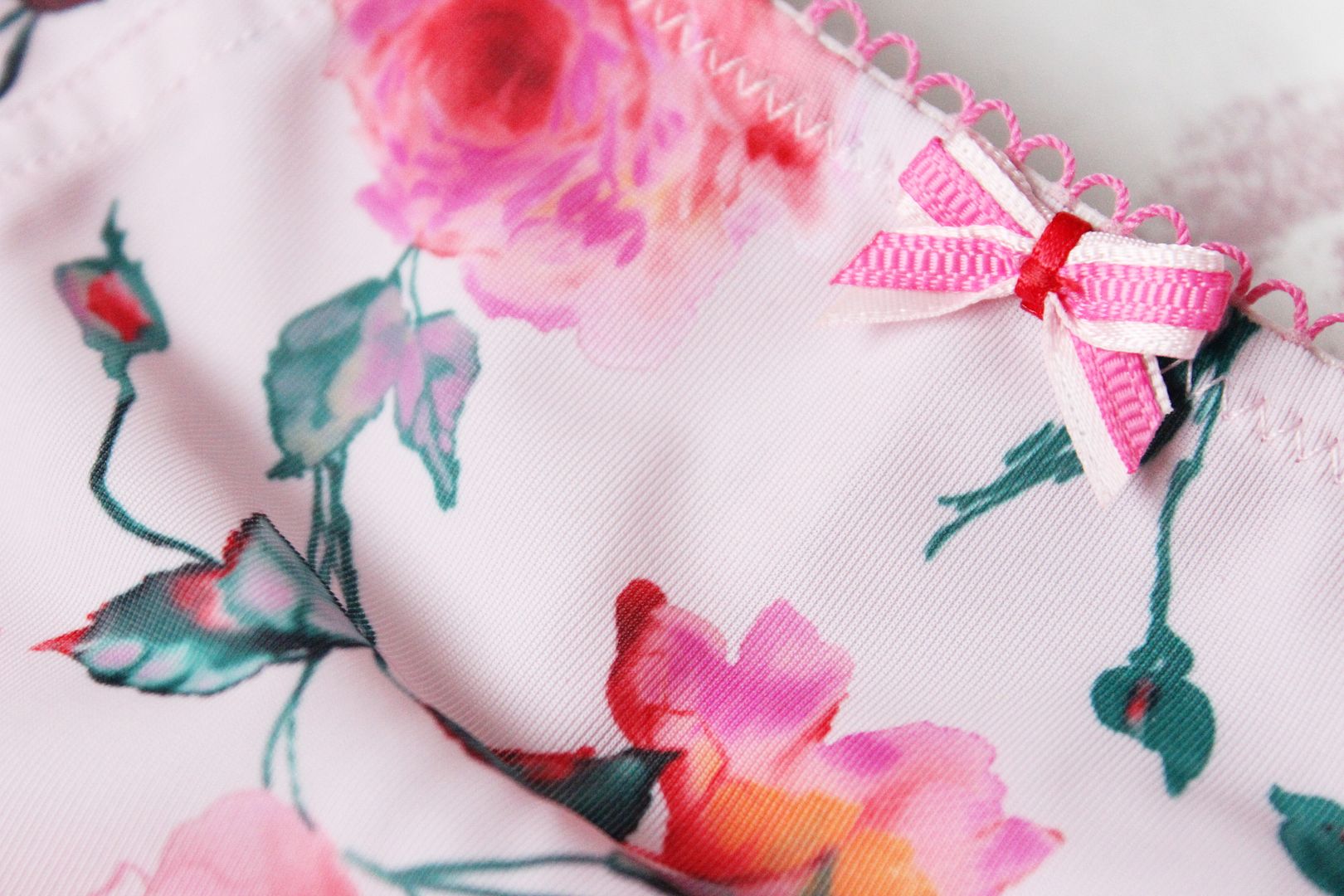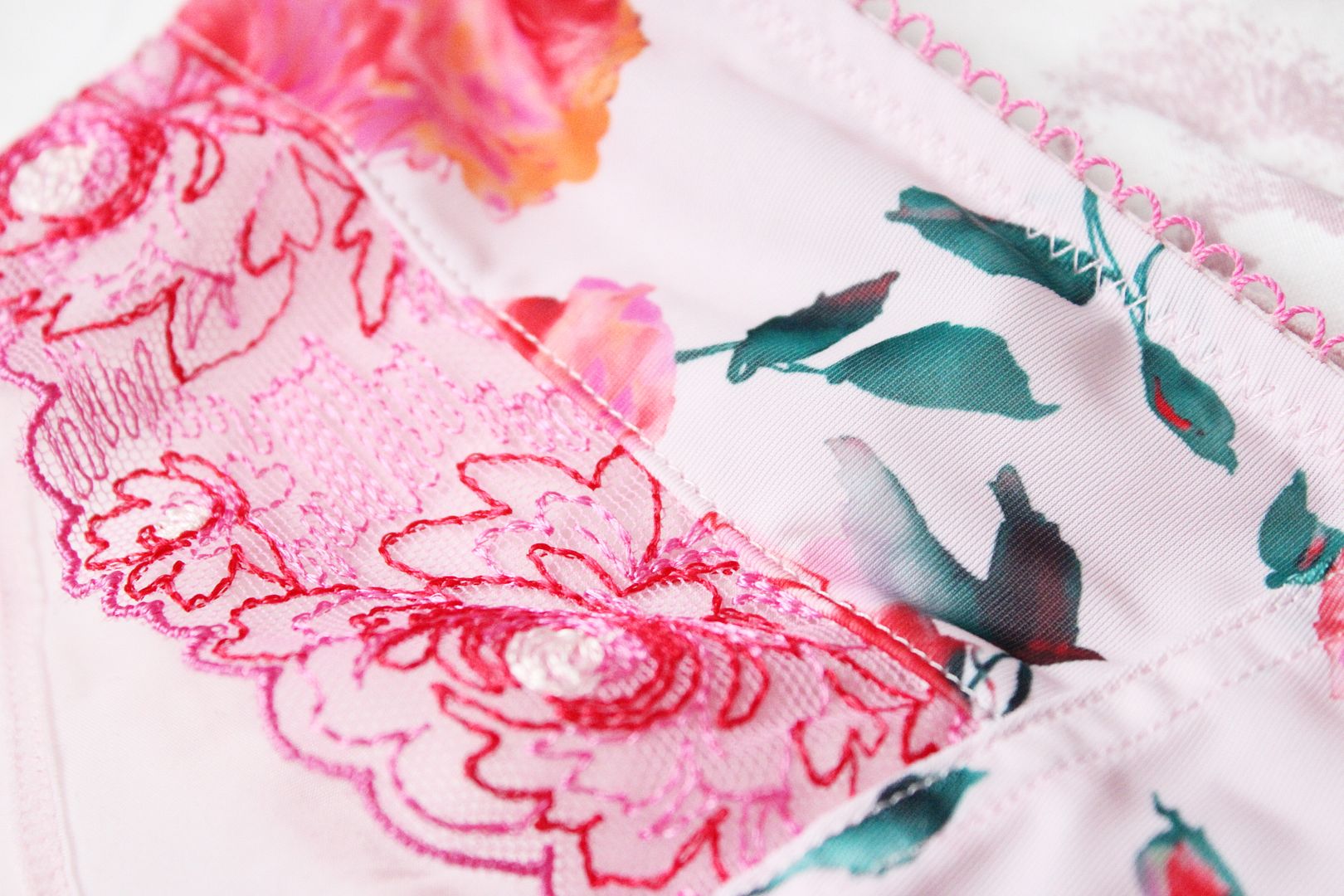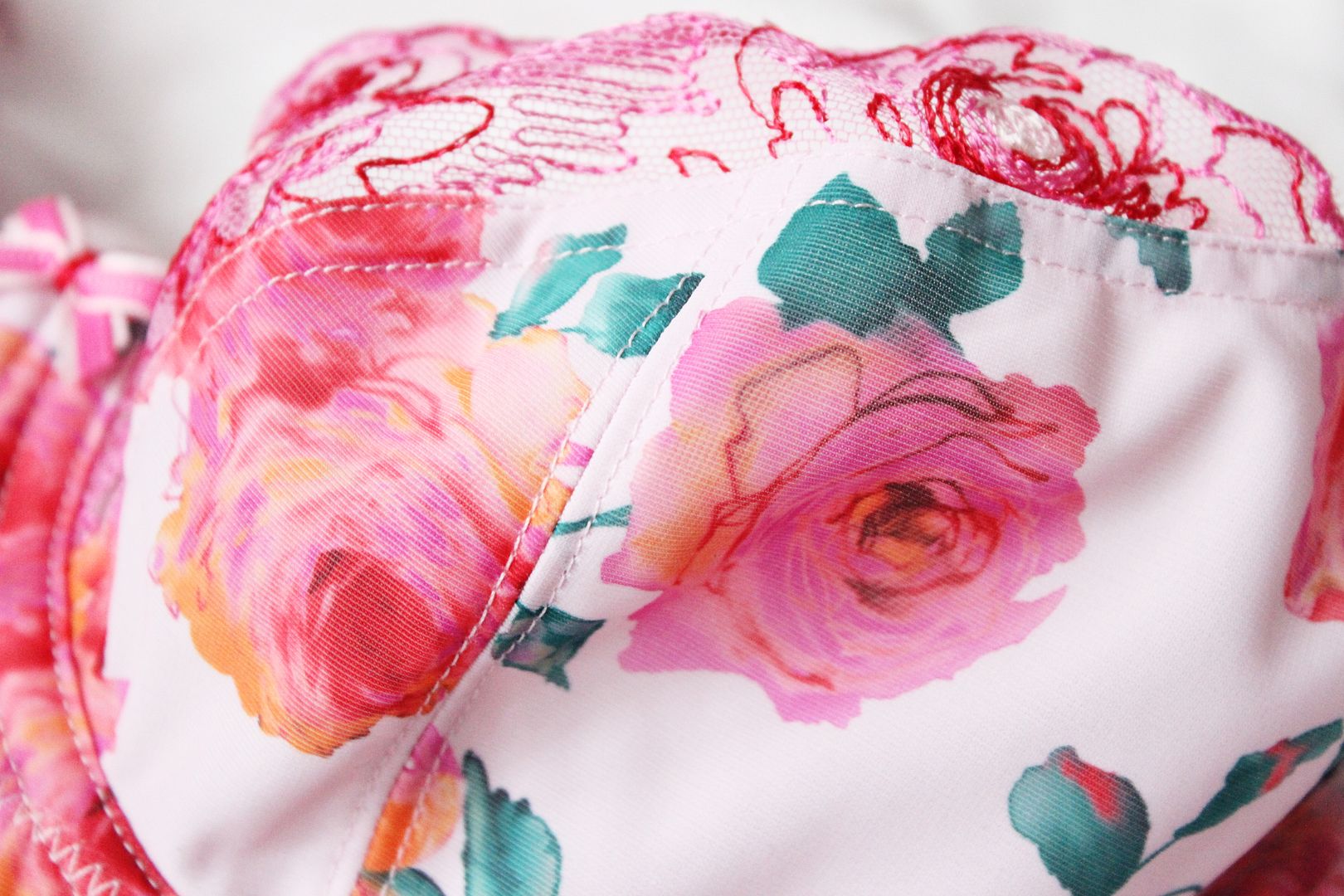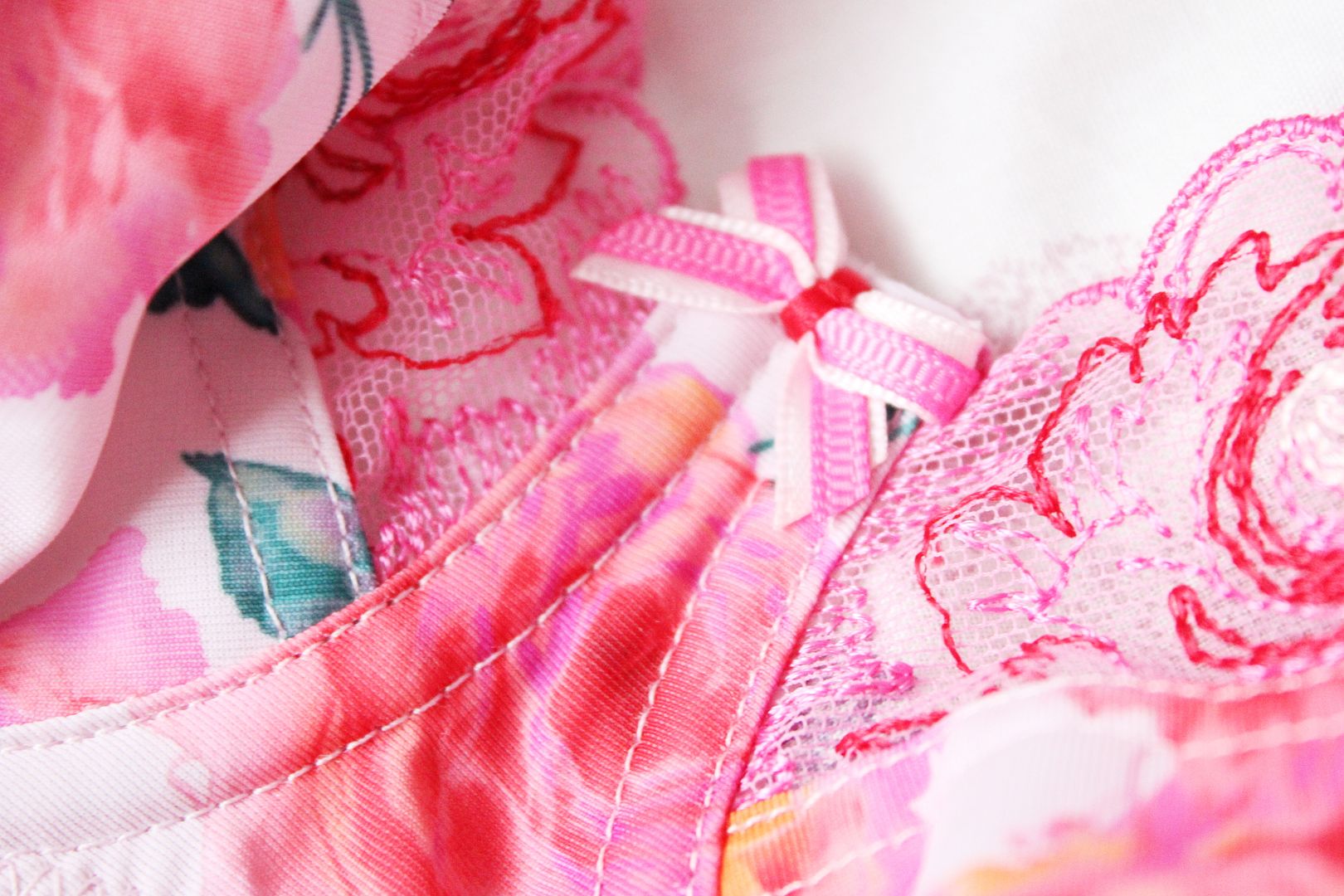 Everyone loves fresh, new underwear don't they? Blogging about underwear is not something you see regularly as it feels strange putting something quite personal online but I've tried to photograph this underwear set in a way that enables you to see the beautiful pattern well.
I was recently asked if I'd like to review something from the
Panache
autumn collection and after browsing through the selection I settled on the
Ellis Balconnet Bra and Briefs
. This isn't usually something I'd go for as it's floral and very girly but I thought it looked really pretty and I'd never tried a balconnet fit before so thought I'd give it a go.
I'm not someone who buys new underwear for every season. I tend to buy it every now and then when I spot something pretty or have some spare money to splash. I usually just stick to black/white/nude colour bras and a variety of patterned boxer type shorts. I don't usually go for patterns like this and especially not pinks.
The new autumn collection focuses on different pink hues and dusky colours and I just love them. As you can see the pattern is gorgeous and the material is super soft on my skin. Both parts of the set are very flattering and although nobody is going to see your underwear it definitely makes you feel that extra bit special when you have it on.
From what I can see you can't get your hands on these on an official Panache website, but they do suggest other online stockists. I had a little look on the website to find out where my nearest shop is. I was really surprised to see there is one in Weston-super-Mare, so I'll definitely be checking the shop out. There's such a fab collection to choose from and while the prices are a little bit more expensive than what you'd pay in a regular shop, I think it's worth splashing out on something special.
This post contains PR samples