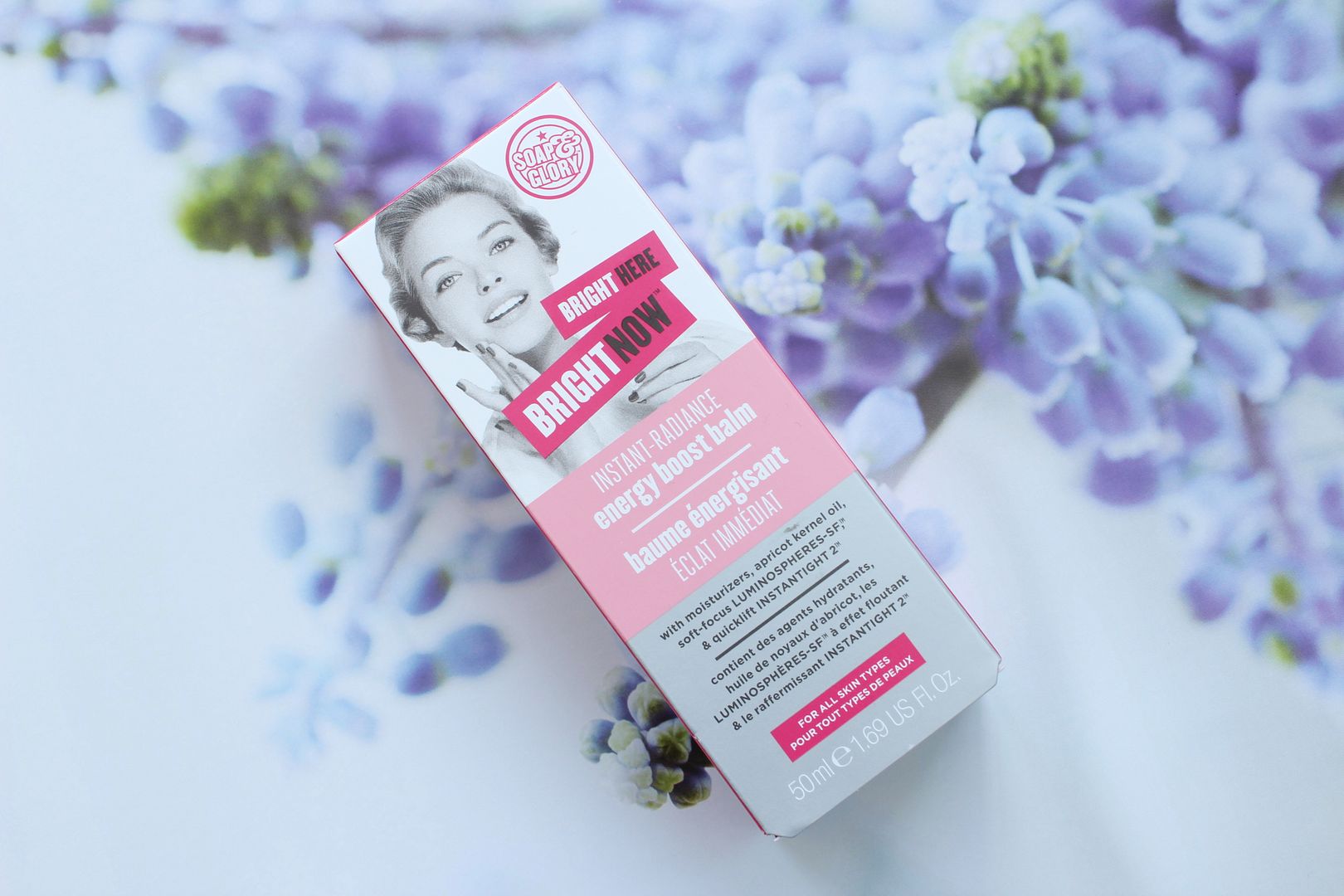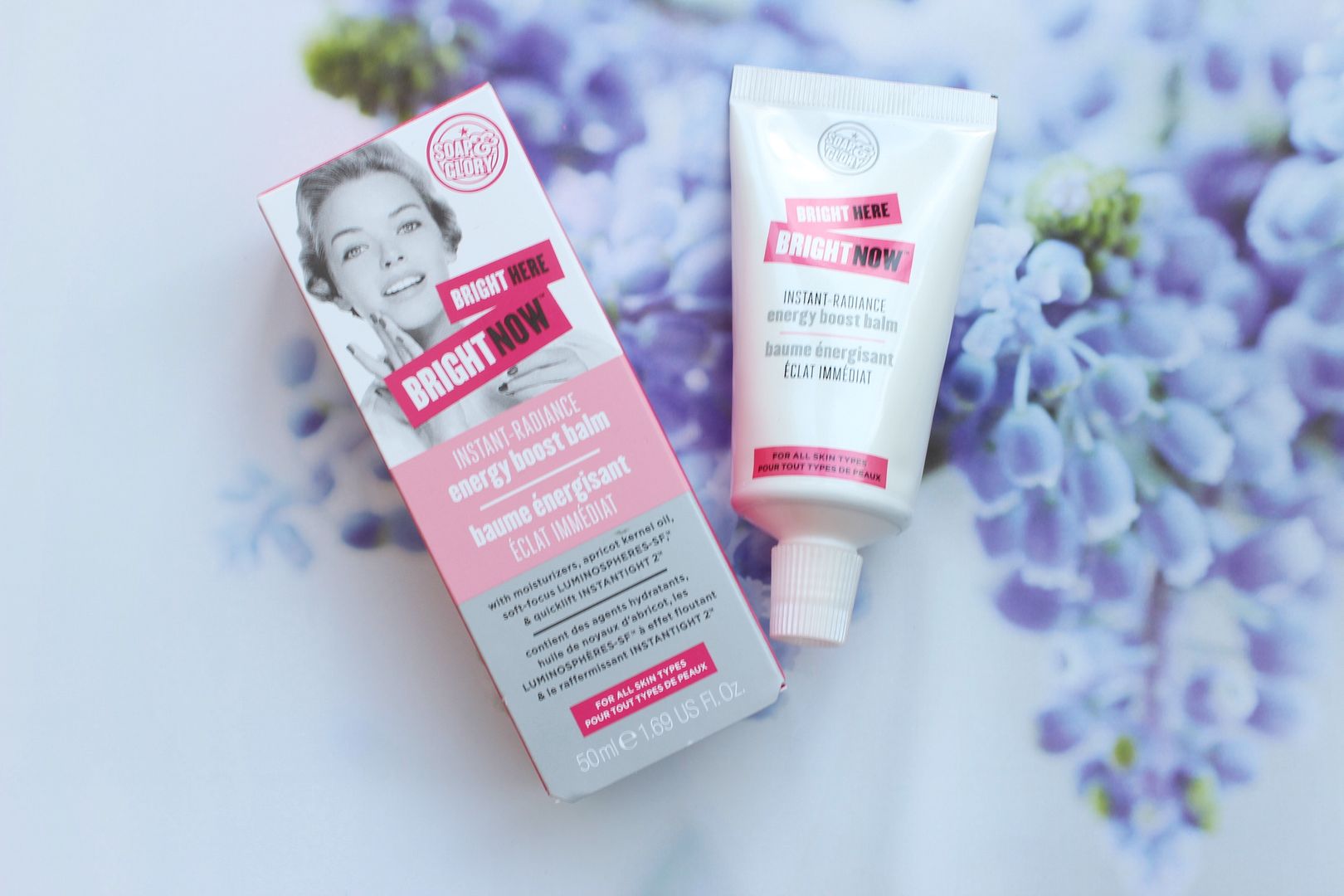 Soap & Glory Bright Here Bright Now - £12
There was no real reason I picked this up to be honest with you. I was just on one of those shopping trips in Boots that happens once in a while…where you go in for something tiny and end up spending about £50.
I ended up picking this up because I'd spotted it earlier that week on a couple of blogs. The packaging itself is enough to make me part with £12 never mind what's inside. Luckily what's inside is a great little product which helps brighten up my otherwise very dull skin.
As I don't often wear foundation I thought this might make my skin look at least a little bit presentable to other humans in the daylight. It claims to have a tightening and lifting effect but I don't find my skin feeling particularly tight, however that could be because youth is still on my side… maybe. It does however make my skin much brighter and healthier looking. It can look a little greasy on application due to it containing Apricot oil but once it's all sunk in and started working it's magic it's fine.
The product itself is very moisturising and has a particularly nice scent. I tend to apply this after my moisturiser and not as an alternative as I have particularly dry skin but I guess if you don't want to be too oily/greasy I'd use one or the other.
For £12 this is a great product and well worth the money. I would definitely recommend it for days you don't want to wear heavy make-up or any at all. It leaves your skin feeling lovely and fresh and rejuvenated, perfect for the spring/summer.
Let me know in the comments if you've tried this and what you thought.