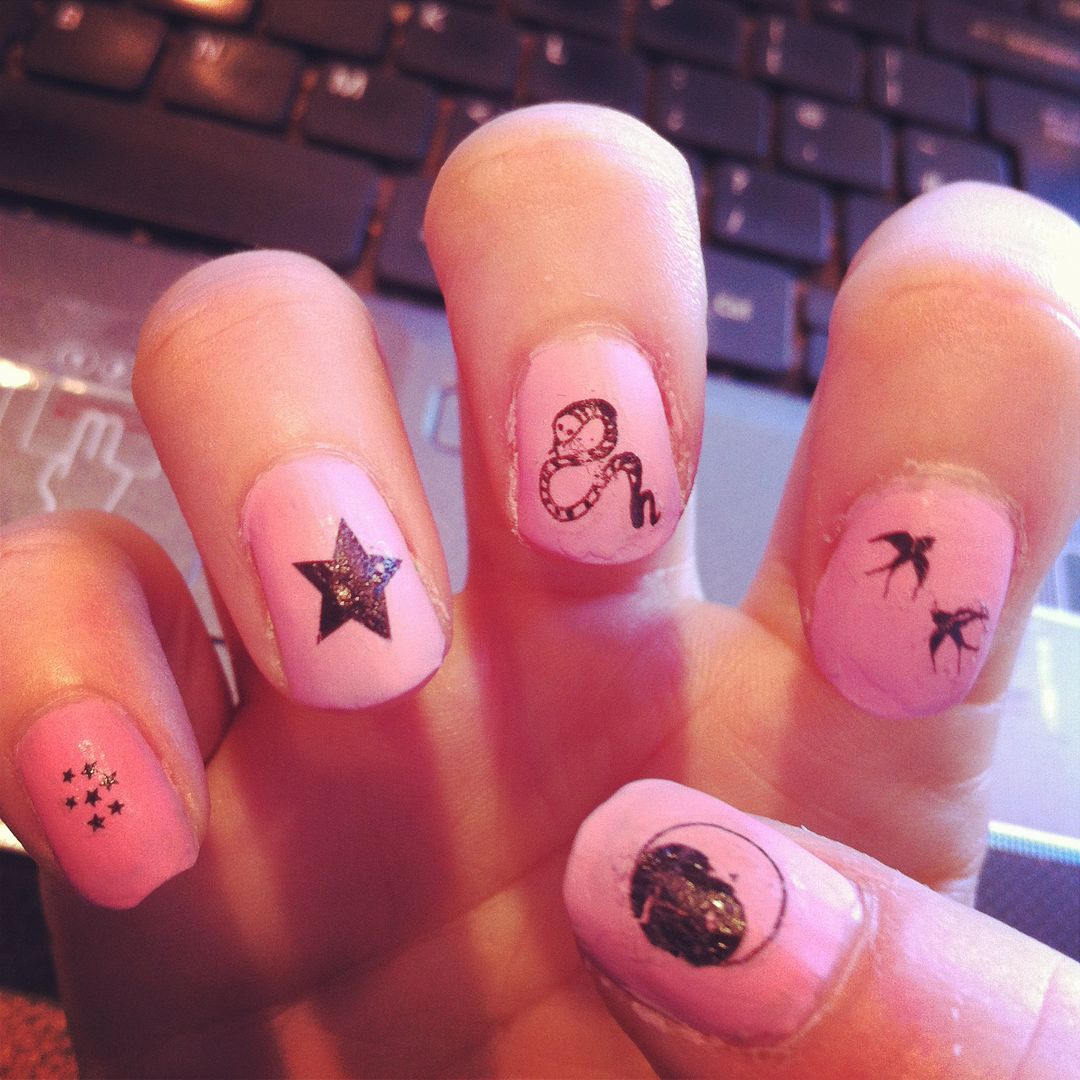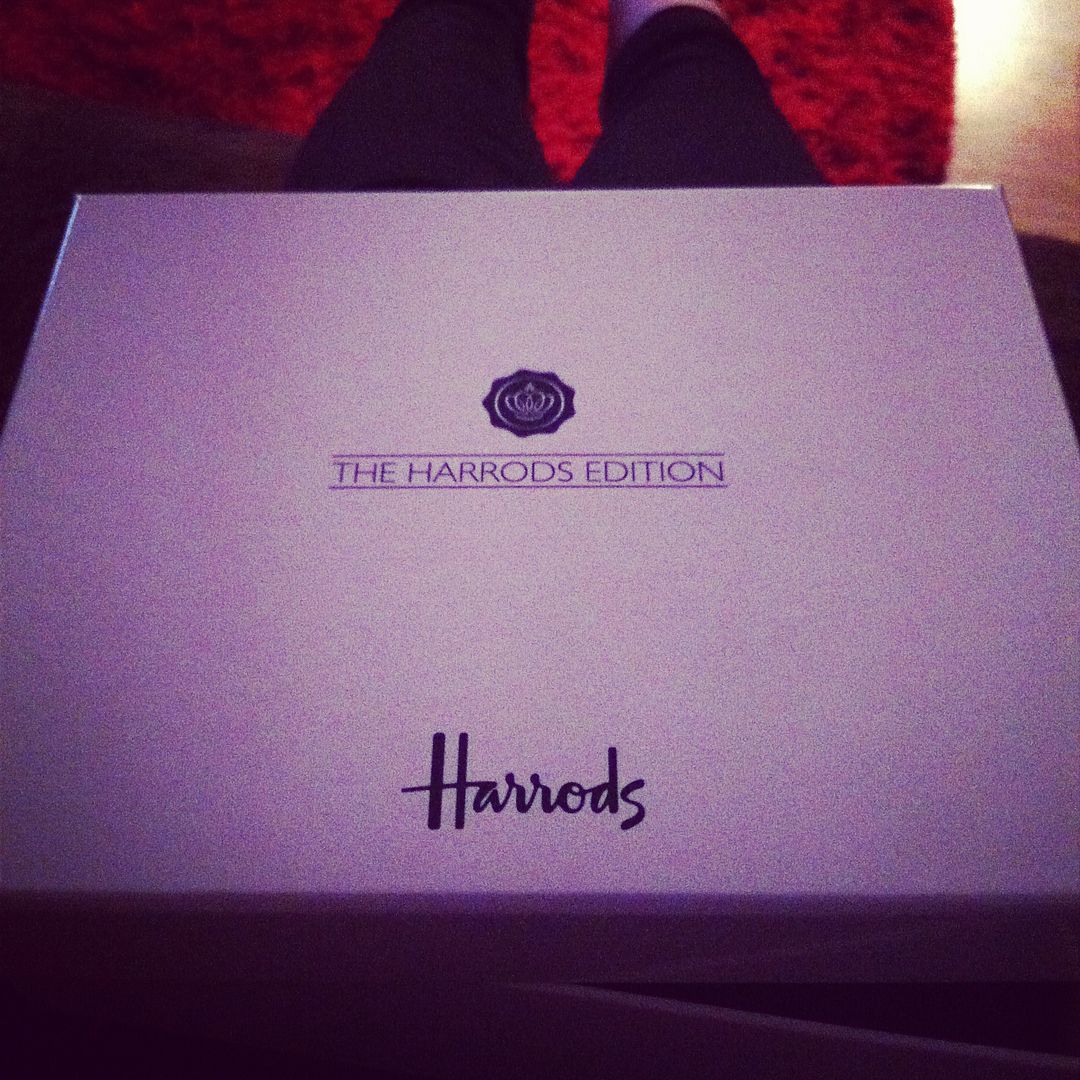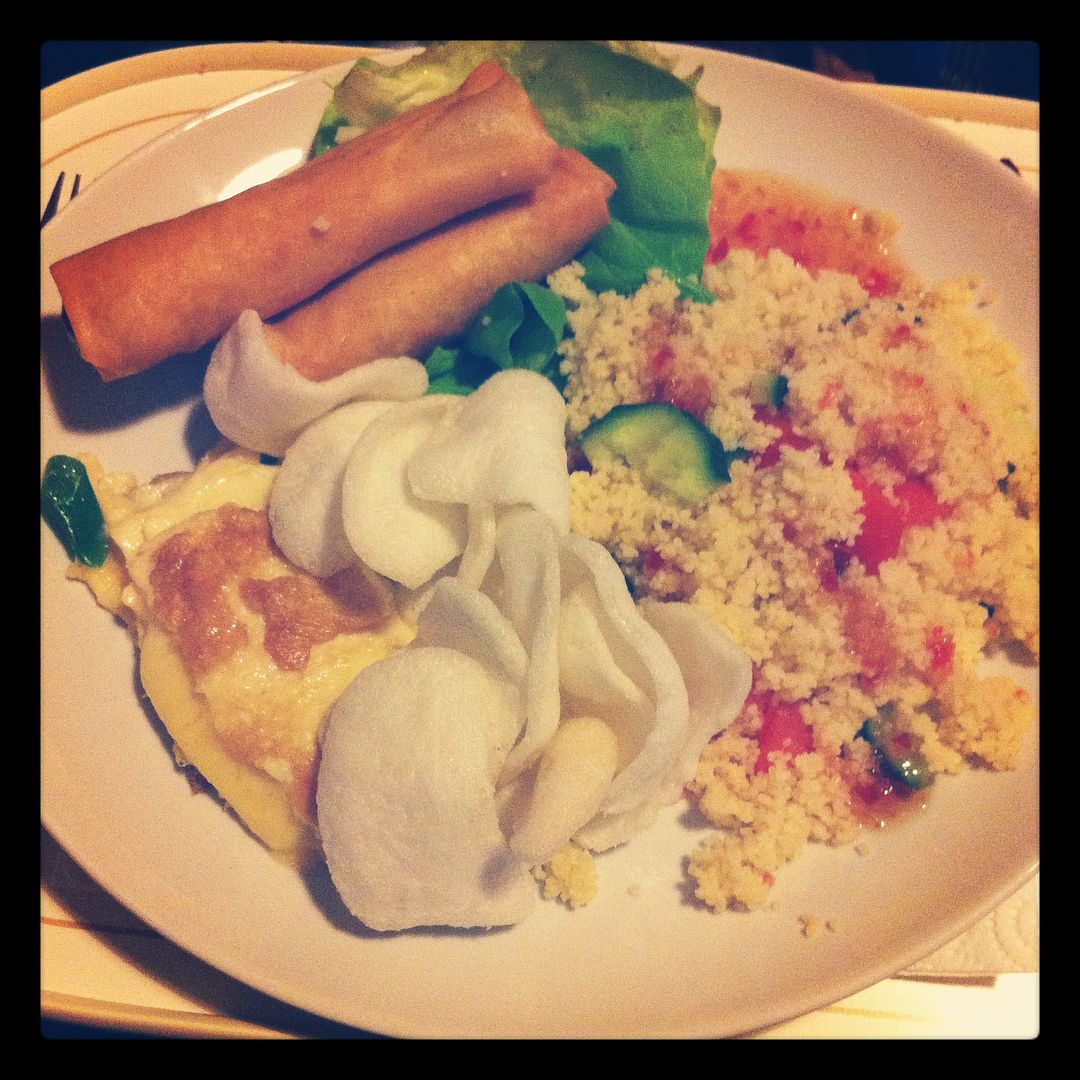 Topshop Nail Tattoos / Daisy taking over the office (You're fired!) / Harrods Glossybox / Vince at work on his latest creation / My new favourite cheese / DIY Chinese / Lovely dinner by Vince's mum!
I've suddenly realised that I didn't take many photos at all this week! Usually this post is full of pictures of my dinners but this week I just seemed to forget! Bad blogger!
I did manage to get a bit of food in there including my new favourite cheese bites! The DIY Chinese was made using microwave noodles and Chinese style ribs as it was Mum and Dad's wedding anniversary so they went out for a meal, leaving me to eat this! It wasn't too bad...but not as good as the meal Vince's mum made. I love eating her food because she just puts everything together and things I thought wouldn't work together, work really well and they're delicious! Luckily Vince has inherited the cooking talent!
As I mentioned before, the
Topshop Nail Tattoos
were a bit of a let down. I'm still deciding whether I like the Harrods Glossybox or not. There will be a review to come this week! I certainly like the Molton Brown shower gel despite how strong it is!
I'm loving the new look Company magazine at the moment! I kind of went off it for a long time and grew out of it but now it' had a makeover I really like it. The content is better aswell!
Last night was my friends 24th birthday so Vince and I went round for a few drinks etc, although I was driving so obviously not drinking! I didn't imagine it to be a late one but I didn't get home until 4am this morning, and now Vince is texting me complaining that his eyeballs hurts! Haha! Serves you right!
Obviously today is Mother's Day, so yesterday I spent absolutely ages traipsing round the shops trying to find a present. I just couldn't decide what plant/flowers/clothes to get her so finally settled on two books that I thought she'd like and a big box of Jelly Babies which are her favourite! It seemed to go down well!
The rest of today is going to be spent writing up blog posts and eating a lovely Sunday lunch, yum!