George Quick Dry Nail Varnish in #57 Freedom - £1.75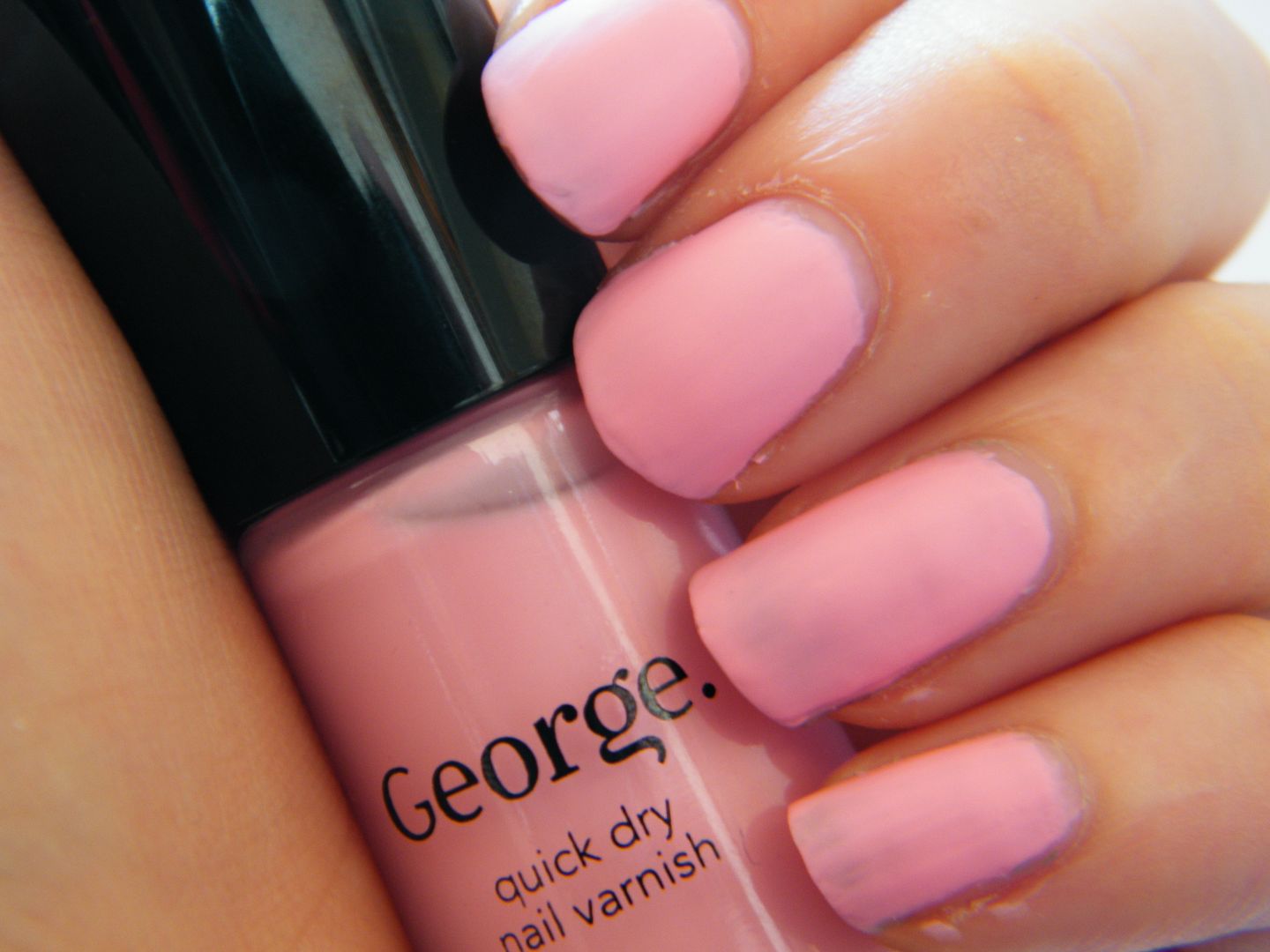 Can you believe this little pot of loveliness comes from George at Asda? If you look close enough you can find some really great little beauty products in supermarkets these days, and most of them even have branded concessions as well!
I picked up the George Quick Dry Nail Varnish in #57 Freedom for just £1.75, which is super cheap for a nail polish these days!
I've been wanting a Matt polish for ages as I love the finish to them and they just bring something different than normal polishes. There wasn't many shades left in stock actually so I settled on this baby Pink colour which is really not something I'd usually wear.
It took about three coats to get a good finish as it's quite thin but it's very bright! If you read my
Topshop Nail Tattoos
post from last week you might recognise it as I used it for the base. I actually ended up having to remove the stickers and reapply the polish which was a bit annoying but it dries super super fast!
It lasted a day or two before starting to chip which is a little poor compared to some polishes but what do you expect from a cheap and cheerful supermarket? It'll do for the odd special occasion or an evening out I think. I might even try some nail art with it!
What do you think? Have you tried Asda's nail polish before?