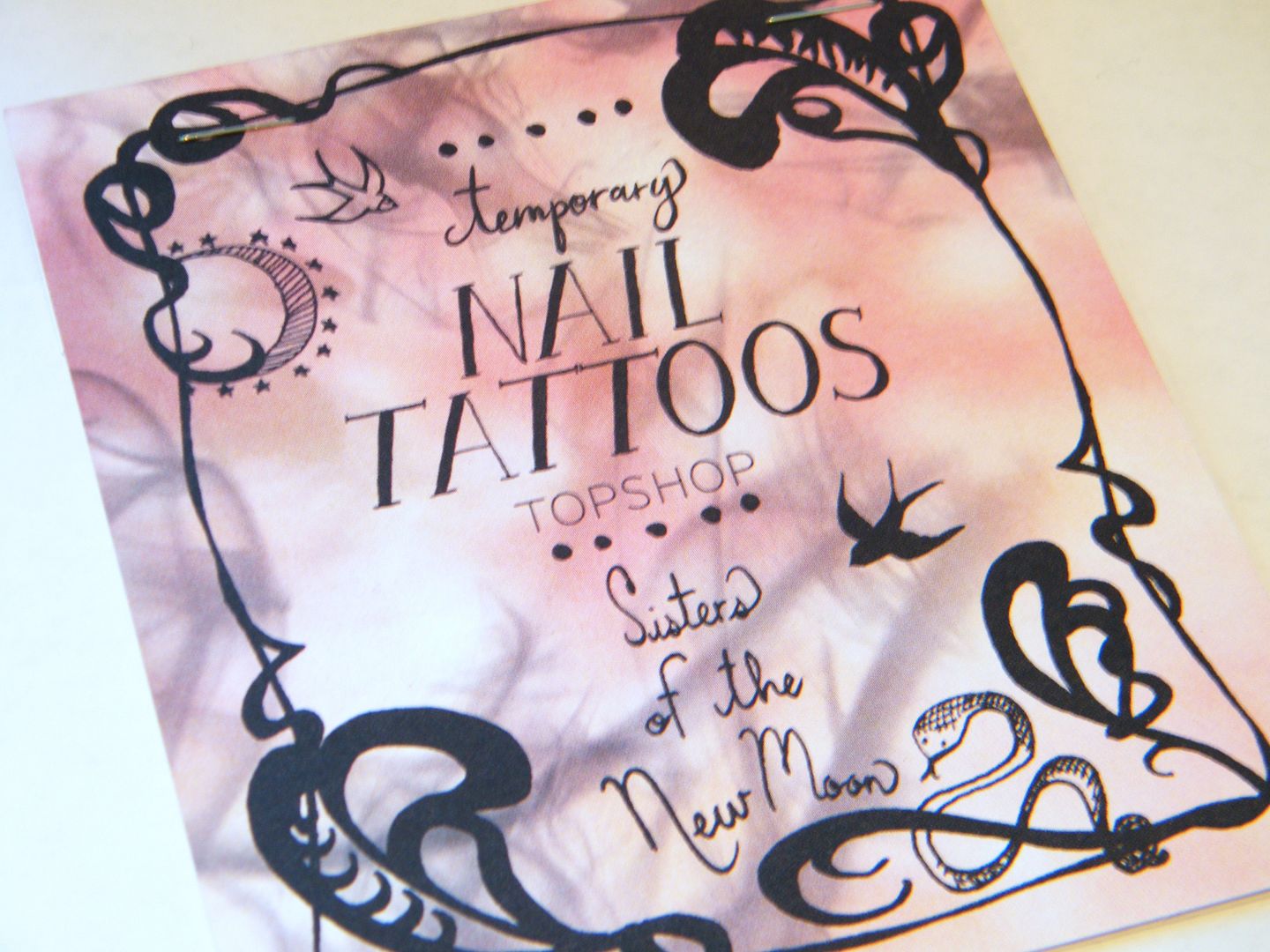 Topshop Temporary Nail Tattoos in Black - £7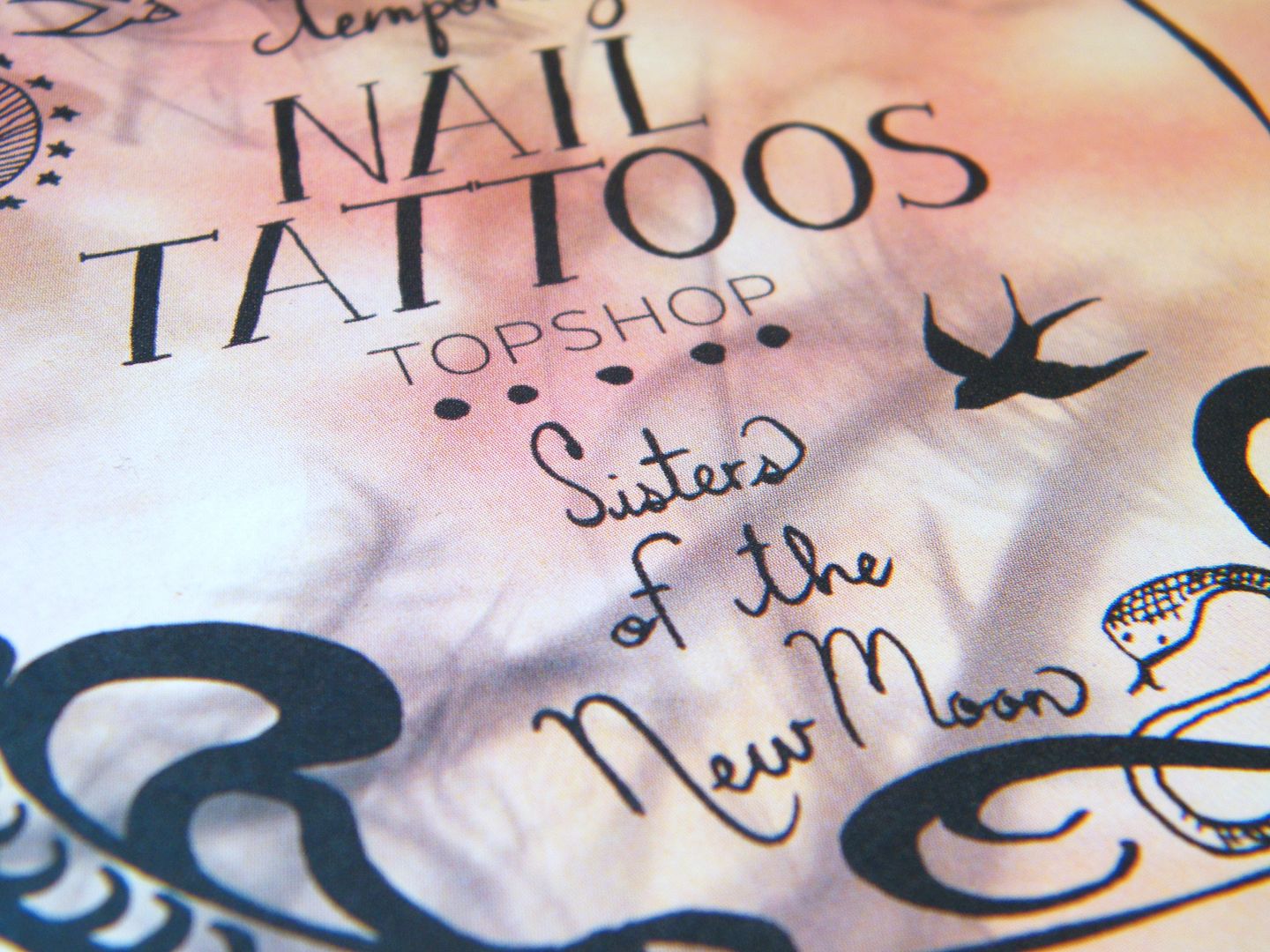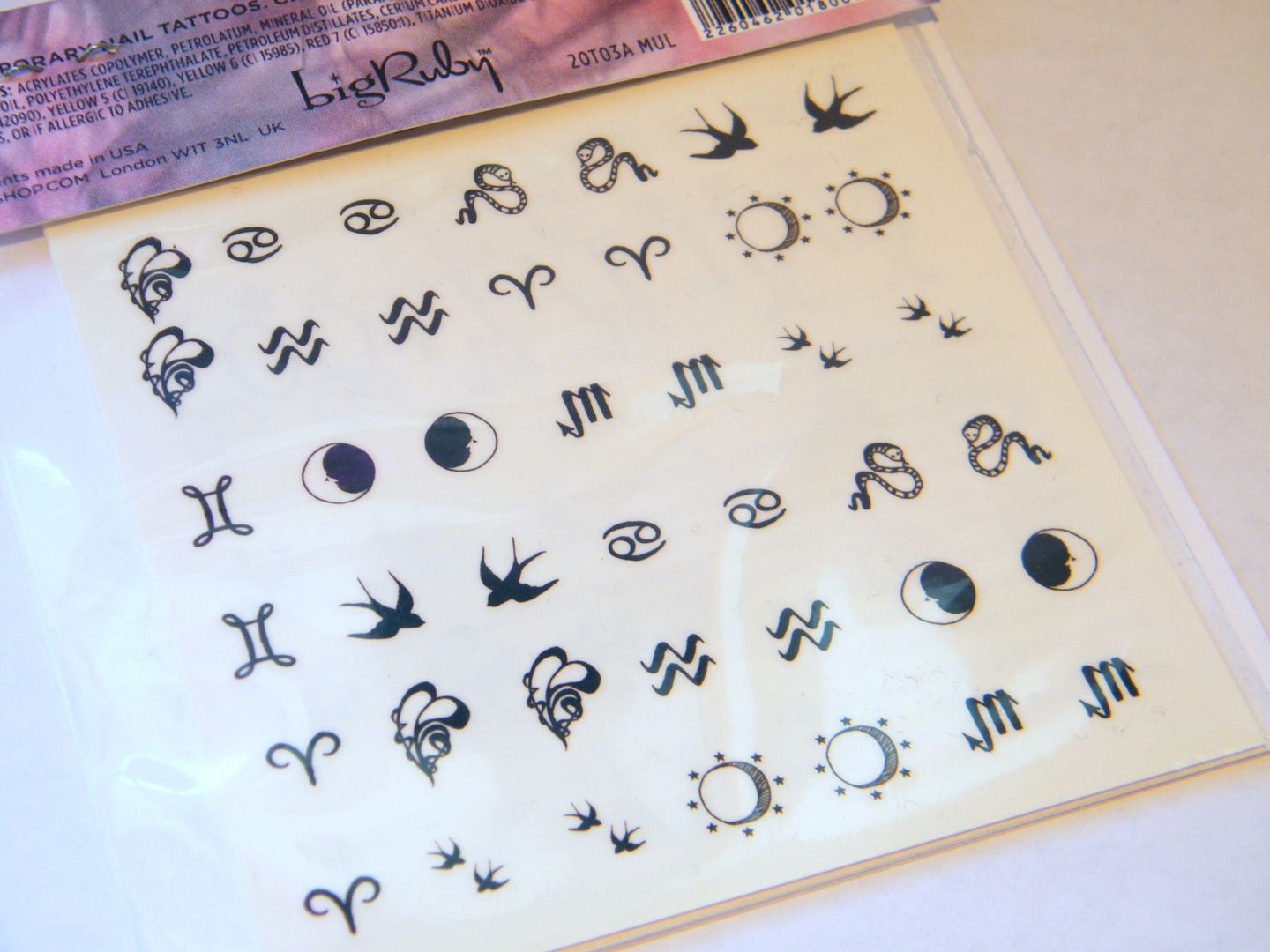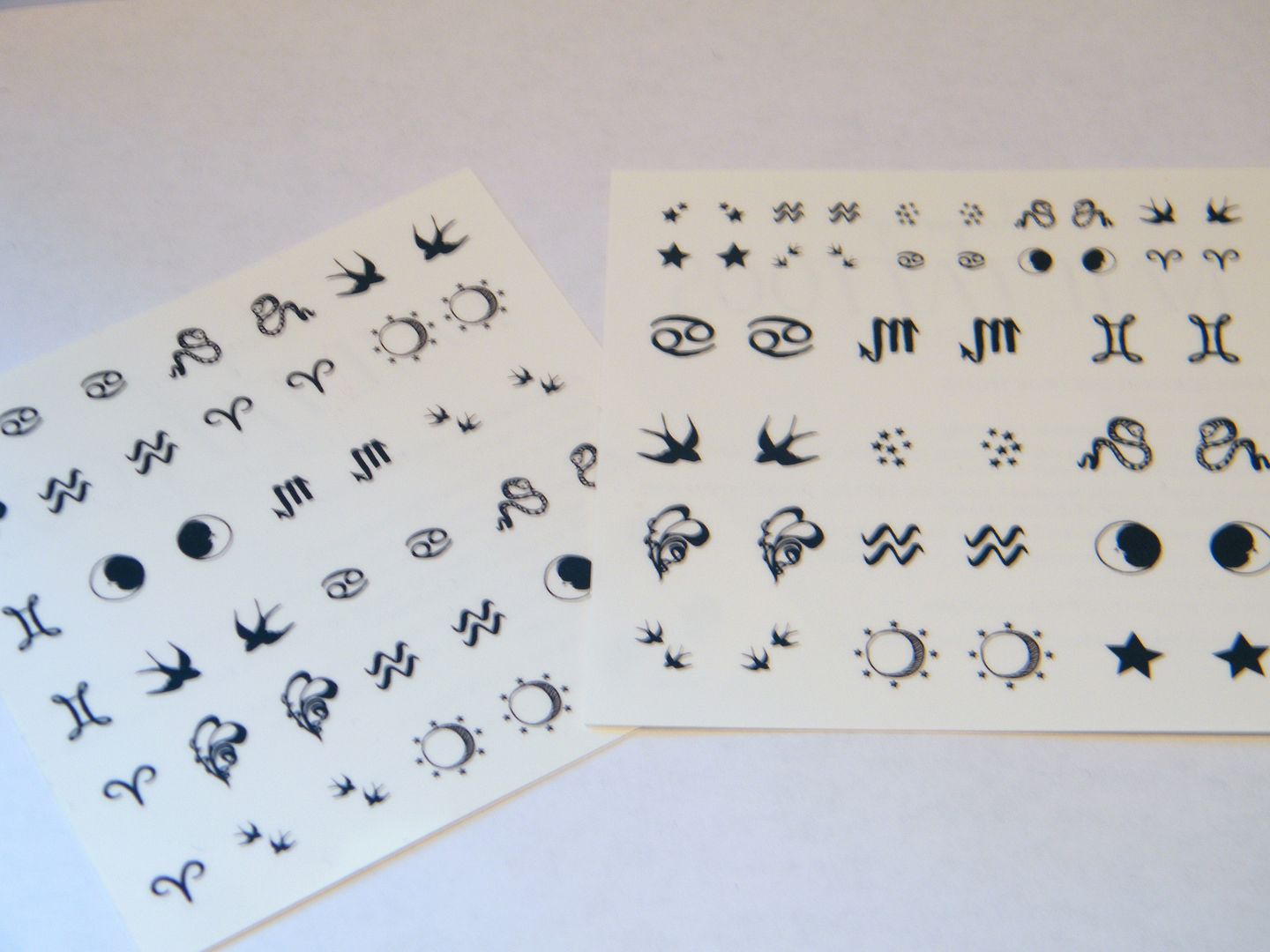 I love the new Sisters Of The New Moon collection at Topshop. The packaging is so pretty and the Temporary Nail Tattoos really caught my eye! Anything nail art related always does.
£7 is a bit steep but since I got paid I thought I'd treat myself! The packet comes with two pages of tiny black 'tattoos'. There are 86 in total but it really doesn't look like it. Some of them are really small!
They're so easy to apply. I remember when I was a kid I used to have those little fake tattoos that you would put onto your skin using water. These are exactly the same, you simply cut out the design you want, take off the plastic and stick on your nail. You then hold a wet cloth/flannel over the nail for about 10 - 15 seconds and voila!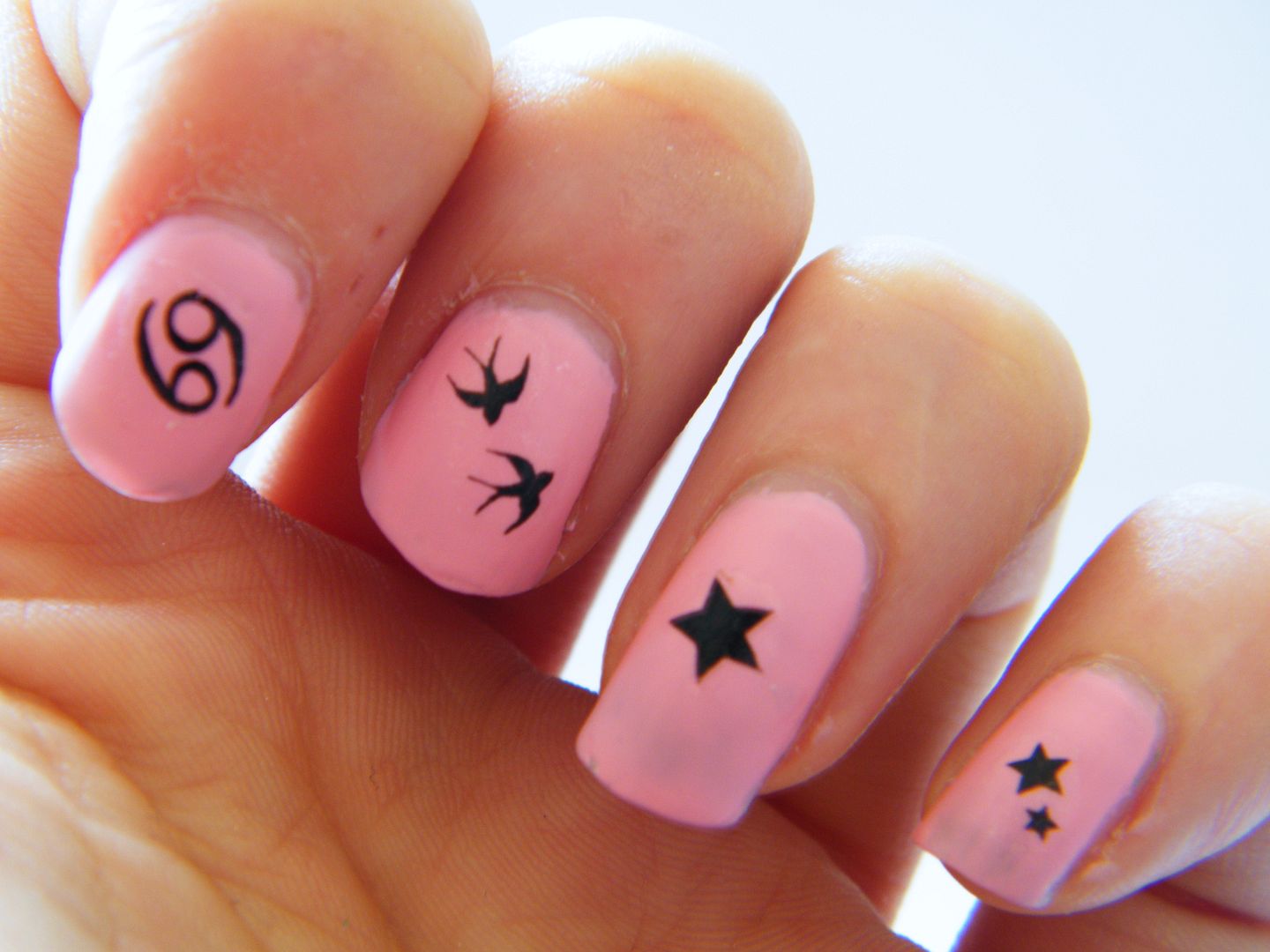 You don't have to wait for them to dry and you can get on with things straight away! However, they don't last long at all. About an hour after application I noticed tiny bits had started rubbing off, which is not good at all, and they picked up little bits of fluff and dust really easily. I ended up taking them off.
They're pretty but not worth £7 at all, not for the length of time they stay applied.