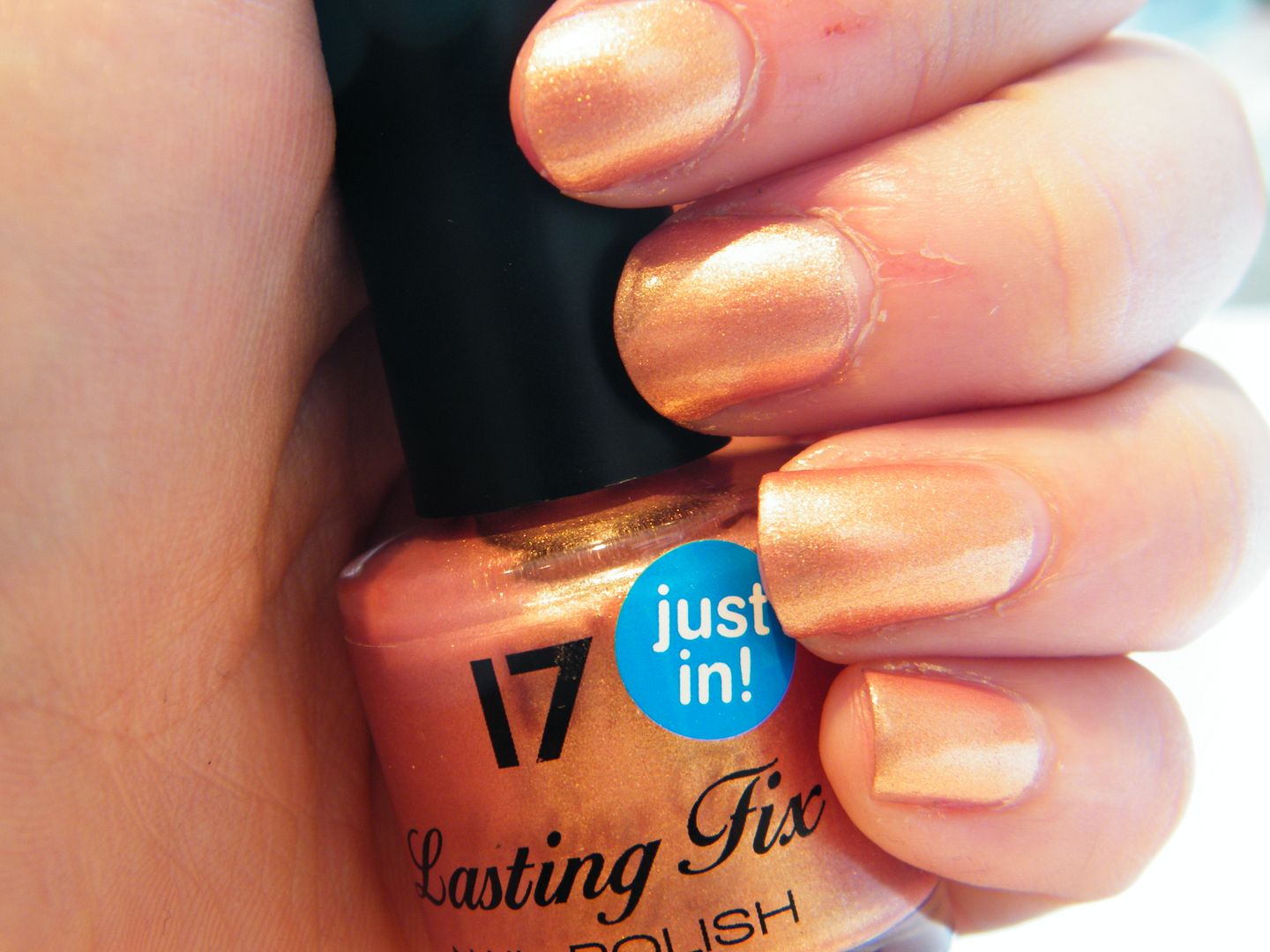 17 Lasting Fix Nail Polish in Glisten - £2.99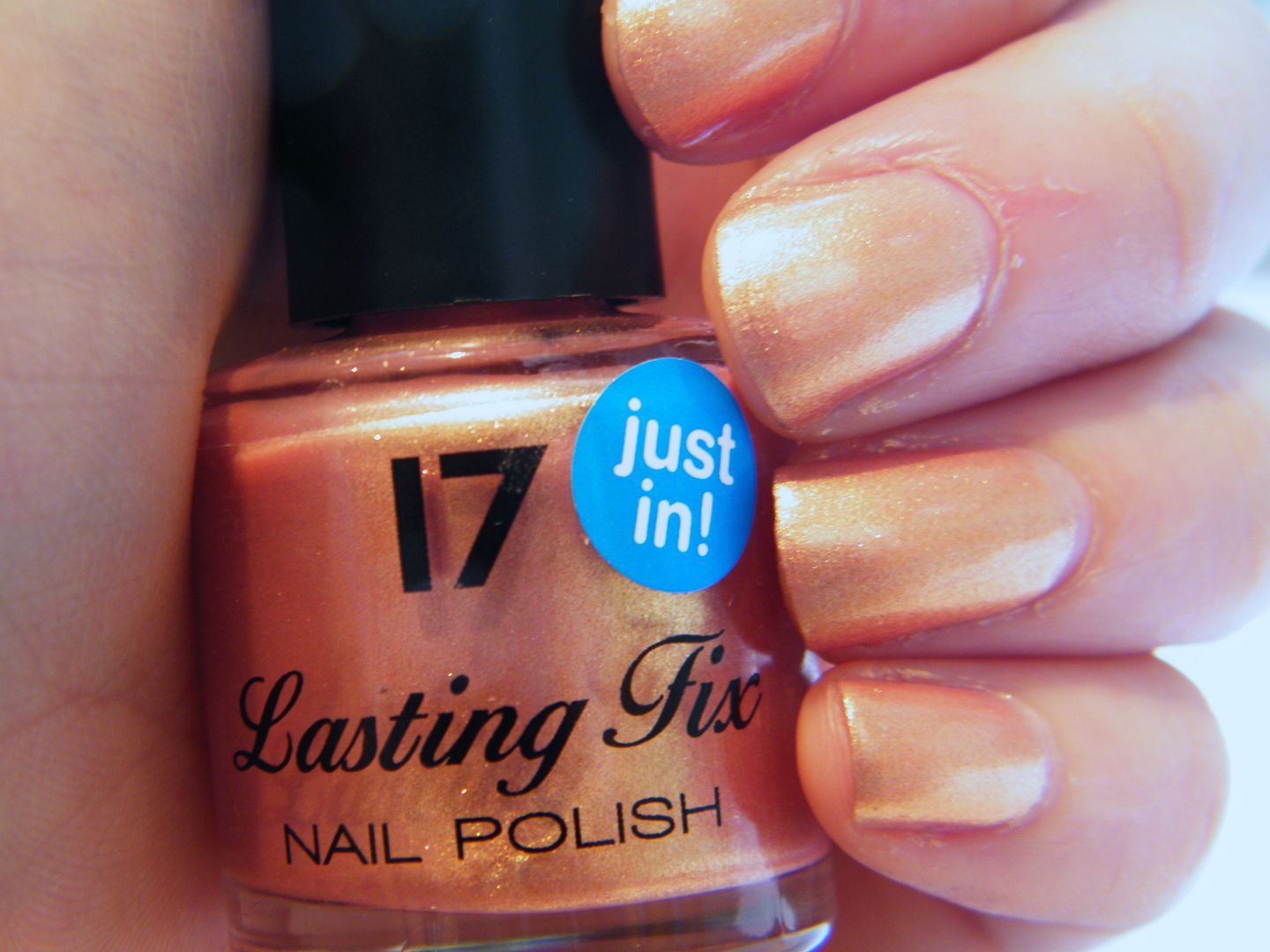 Boots is a pretty risky place to visit when you don't know what you're looking for. I went in with nothing in mind about what I really needed so of course, that meant I spent loads of money on things I don't really need. However, I'm quite glad I spotted the 17 Cosmetics 3 for 2 offer as I picked up this really cute nail polish that's perfect for Spring!
This 17 Lasting Fix Nail Polish in Glisten was part of the new range on display and it's a lovely sheer Orange/Pink shade.
It took about 3 layers to get a good, shimmering finish but luckily that didn't cause it to chip easily. I've had it on for a good 4 to 5 days now and it's only just begun to chip. It's such a gorgeous shade, it catches the light brilliantly and looks more pink and more orange at different angles. It also looks brilliant with OPI Rainbow Connection on top of it!
This polish is part of 17's new Spring collection and there are some really gorgeous colours available. 'Mellow Yellow' and 'Spring Petal' really caught my eye and I almost bought them as well!
Have you tried any of the polishes from the new Spring collection yet? I'll be showing you what else I bought in the 3 for 2 offer later this week!