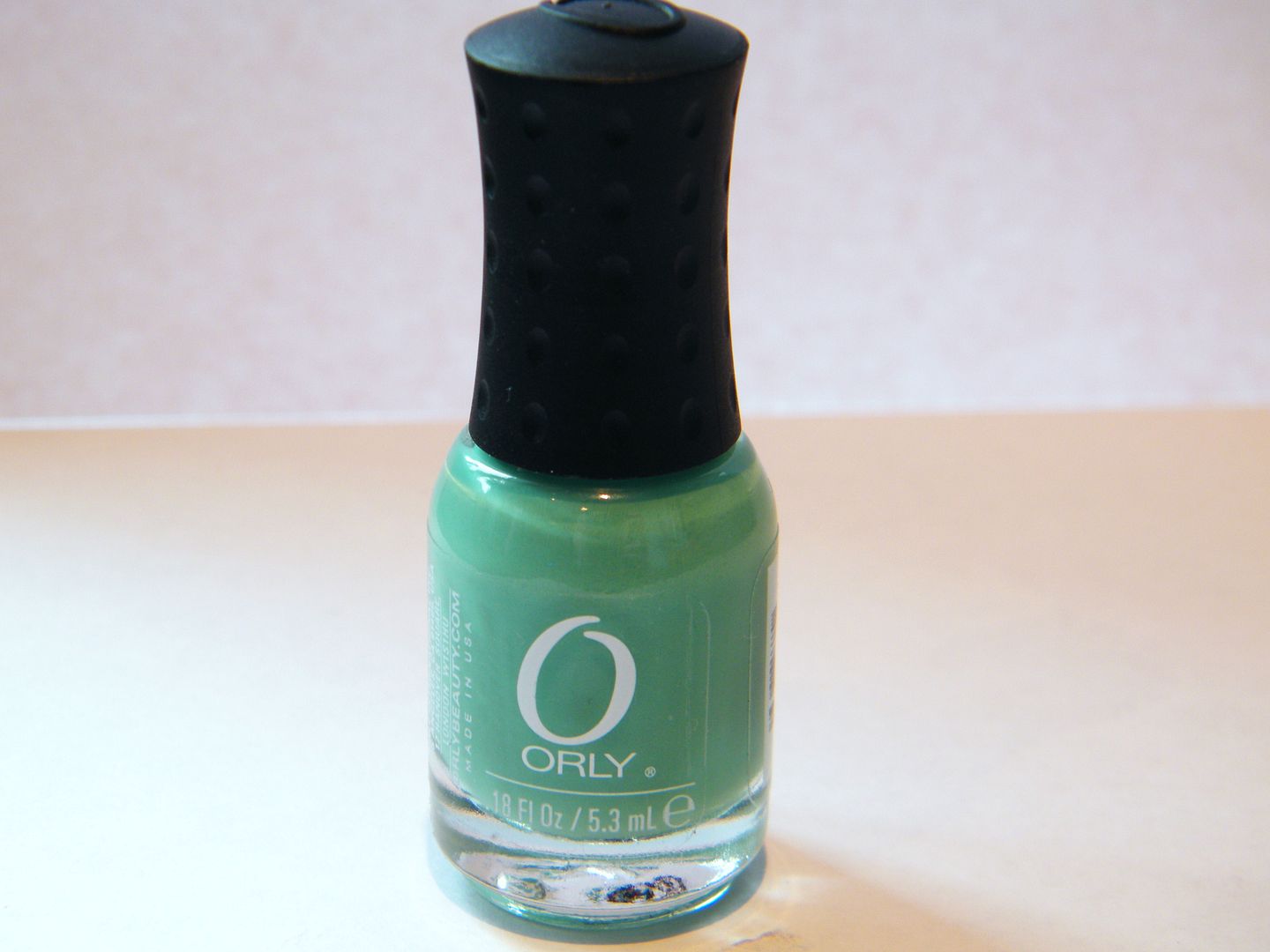 Orly Mini Nail Polish in Ancient Jade - £5
A new favourite brand of nail polish! I received this polish in the February She Said Beauty box and I was really excited to try it because I've always wanted to get my hands on Orly.
Some people received a black shade so I'm really glad that I received 'Ancient Jade' which is a lovely minty/turquoise colour, pretty similar to the colour of the She Said Beauty actually.
Although it's supposed to be a miniature version, I'd actually say it's a really good size that will last quite a while. The bottle is really cute and the lid makes it very easy to hold and apply.
The polish was great to apply and took just two coats. It was lovely and thick and the best bit of all...it lasted almost a week. In my books, that means it's a great polish. I painted my nails on Sunday evening ready for the working week starting Monday. I am typing all day long on a computer and they didn't even start chipping until at least Thursday!
I absolutely recommend Orly and I'm definitely going to try and get my hands on some more shades!