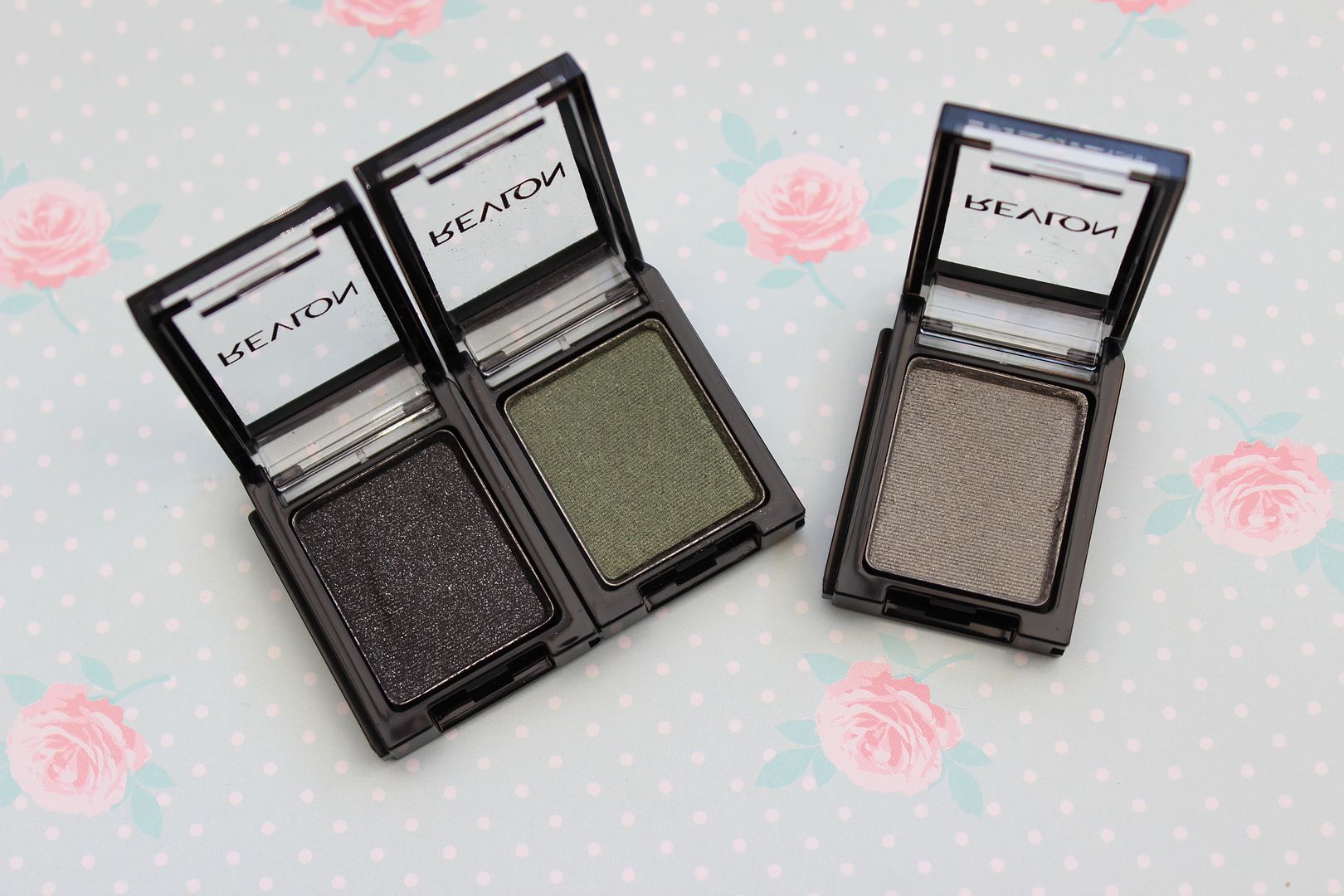 Revlon Shadowlinks (From left to right) Onyx, Khaki and Moss - £2.99 each
Onyx

Khaki
Moss
I've been trying to get my hands on these singular eyeshadaow palettes for ages but they seem to be extremely popular and have always been sold out every time I've been into Boots and Superdrug. Finally, last week there were still some left on the shelf and they turned out to be just my sort of colours. To be honest I was planning on trying something a bit different but as this was all that was left I took it as a sign.
For £2.99 these are little palettes of loveliness that click and connect with others from the range so you can pick and mix what shadows you want in your palette. They're great on their own as they're teeny tiny so will fit in your bag/travel bag nicely but you can also build them up to be the mother of all palettes!
There is such a wide variety of colours available and even though I have gone for pretty common ones, these are still beautifully pigmented and really stand out on the eyelids. They're lovely and silky smooth to apply and have a lovely subtle hint of shimmer too. The Onyx shade works really well as an eyeliner as it's so bold and actually has a touch of glitter to it so is really out there for me. I wore it recently on a night out and it stayed in tact for hours and helped me create quite a bold look.
The Khaki and Moss shades are more of my every day go to shades and again, these have really great staying power. I've been switching them both up on a daily basis and am really enjoying them. They're great for blending together and I think the Khaki and Moss shades really compliment one another.
I'm really keen to try out some more shades and build up a palette for every one of my eyeshadow needs. Have you tried the Revlon Shadowlinks? Let me know your thoughts in the comments.