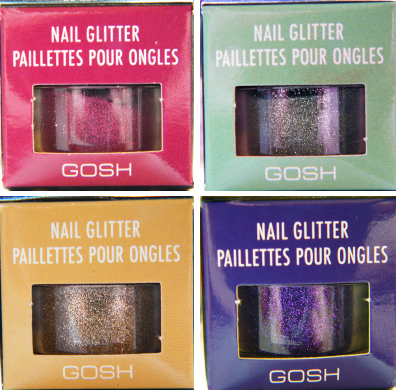 When I was on work experience in December, I would look around the shops on my lunch break and would often pop into Superdrug and Boots to have a look at the make-up and nail polishes. One day, whilst browsing the
GOSH
counter, which I never normally do, I spotted their new nail glitters.
Instantly they reminded me of Barry M's Dazzle Dust, however, these were for your nails and not your eyes. Though, I wonder what would happen if you used the Dazzle Dust on nails?! I'm sure it would create the same effect!
There are 10 glitters in the collection, but unfortunately only 4 were available in the store I was looking in. I picked up Amethyst Purple, Gold, Ruby Red, and Jade Green for £3.99 each.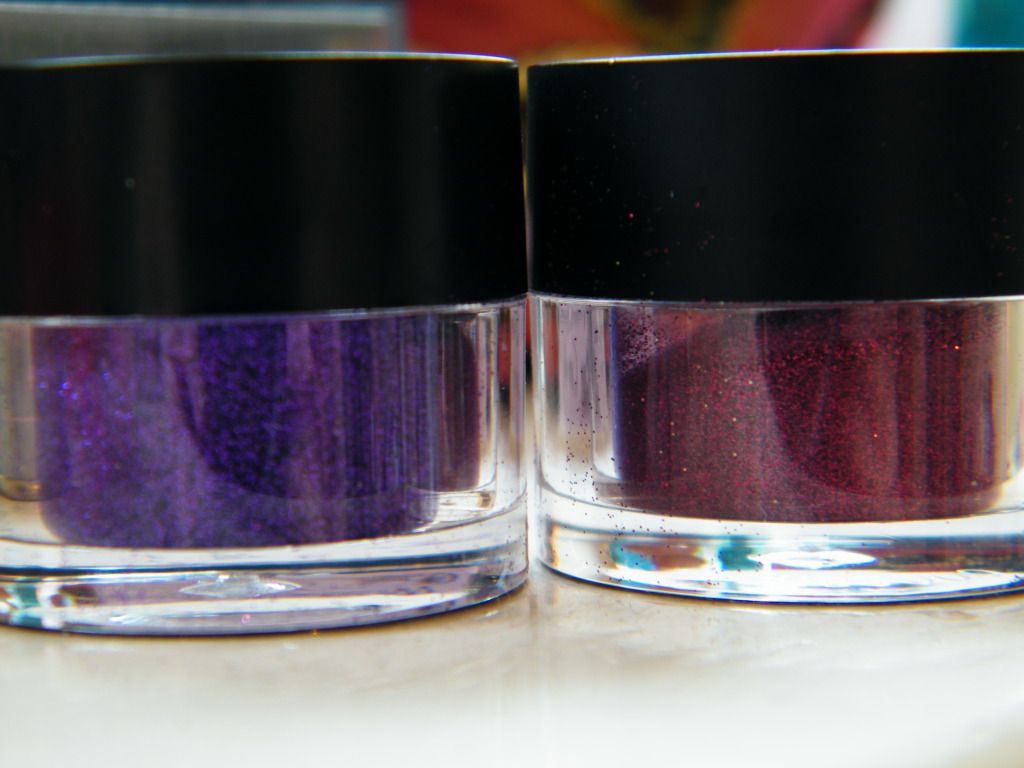 GOSH Nail Glitter in Amethyst Purple and Ruby Red - £3.99
GOSH Nail Glitters in Gold and Jade Green - £3.99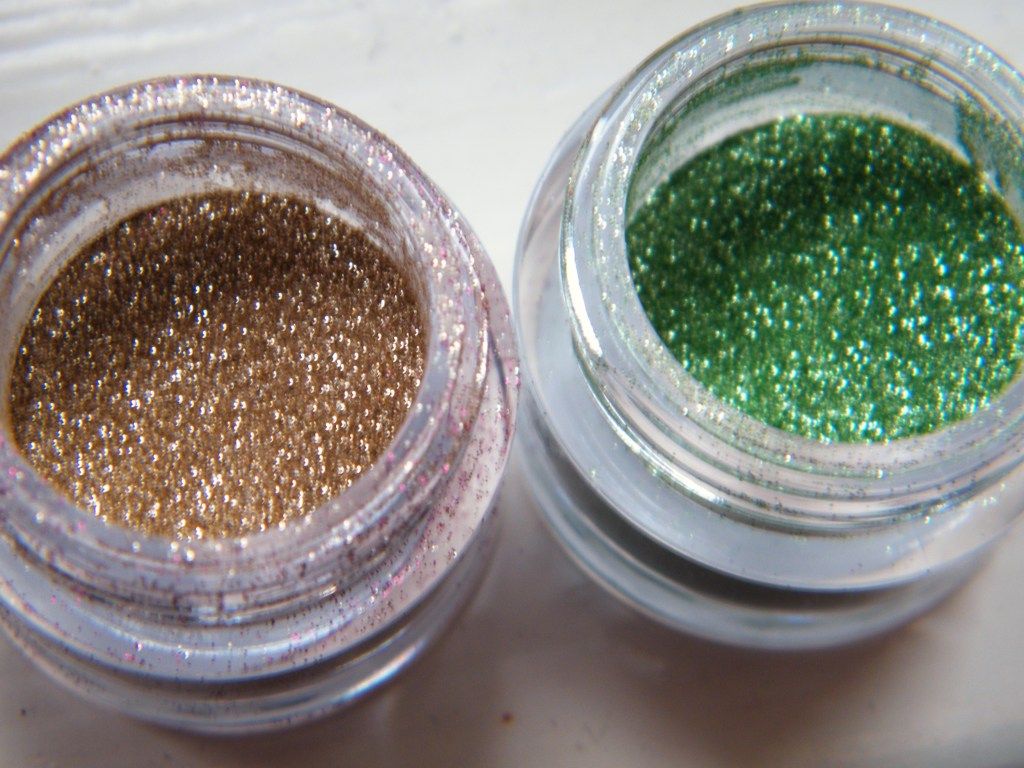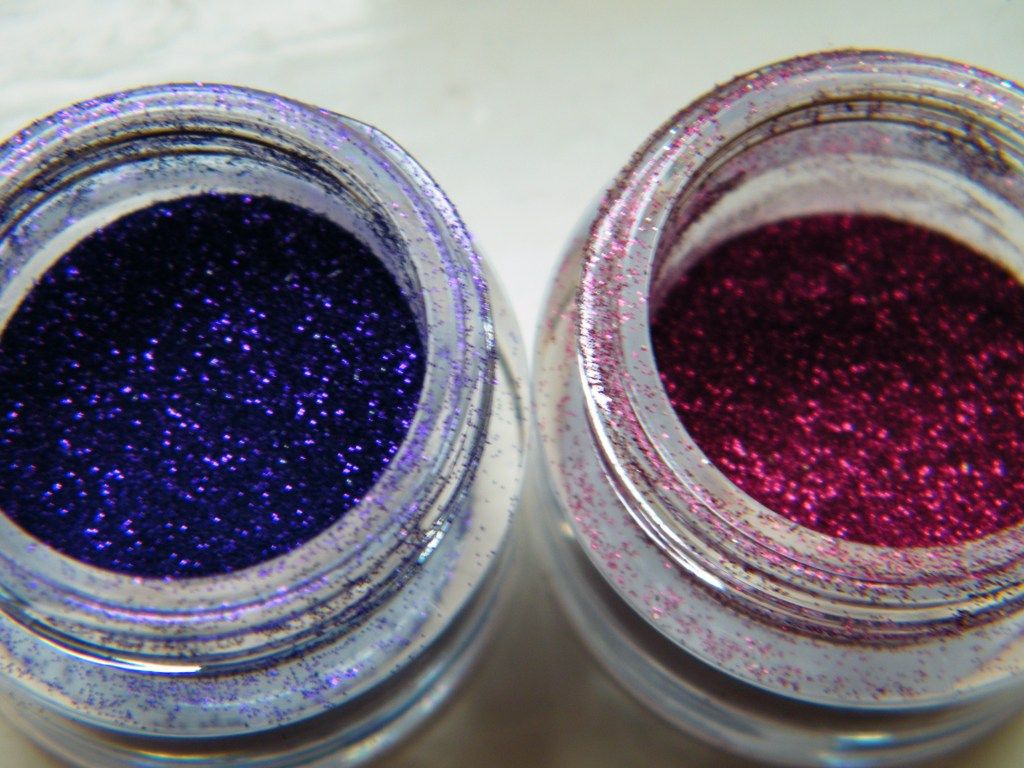 They're really easy to use, just paint your nails with whatever colour you like, wait for it to dry and then add a clear polish. While the clear polish is wet, dip your finger nail into the glitter making sure it's all covered.
You can clean up the edges with a cotton bud dipped in some nail polish remover and voila! The glitters are so vibrant and bright which I love! I wore the pink glitter to the Xmas Blogger Party and couldn't stop looking at my nails! It takes quite a lot of glitter to do a full nail and they're extremely messy so watch out.
There are a few downsides to the glitters though. I found that because the containers have high ridges, it's hard to get your nails into the pot without having to shake the glitter out a little bit. The glitter also catches on everything, I tried putting tights on while I had the glitter on which was a mistake. I tried a clear layer over the top but it simply sunk into the glitter, and made it easier to peel.
I think these glitters are better for nail tips and accent nails and you can even blend the different glitters together!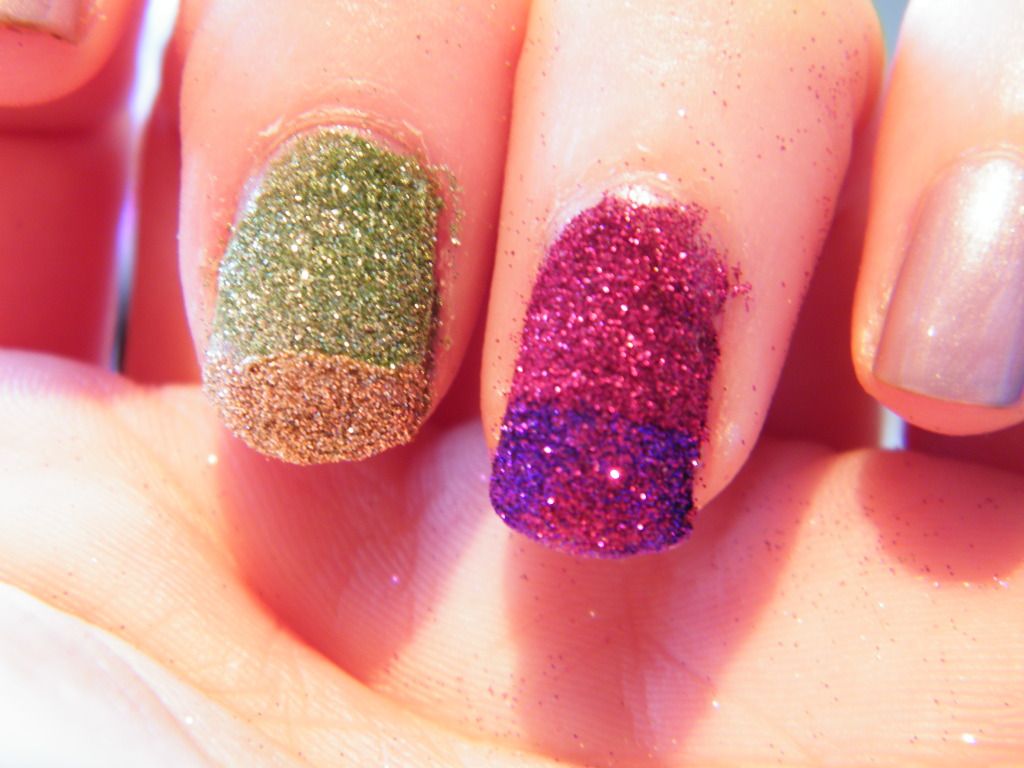 You can see that I wasn't lying when I said they were messy. They take quite a bit of patience to master but I love the finished look. I don't think I'll be purchasing the full 10 shades as that would be a bit much but these are great for special occasions. What do you think?