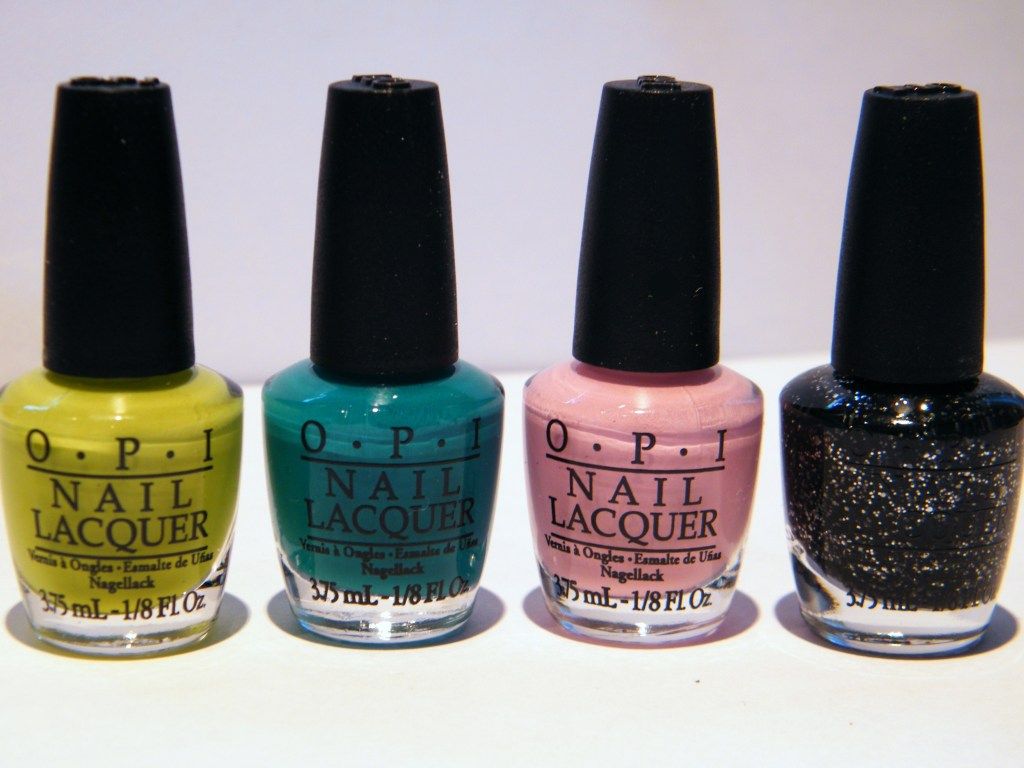 Nicki Minaj OPI Minis - eBay - £12.95.
(L:R - Did It On 'Em, Fly, Pink Friday, Metallic 4 Life)
After falling in love with the
OPI Rainbow Connection
polish, I was keen to check out some more of OPI's collaborations, so I opted for the new(ish) Nicki Minaj collection. I originally ordered a full size version of the 'Fly' shade, but then saw the mini collection floating around and desperately needed to try 'Metallic 4 Life'.
The mini collection contains the shades; Did It On 'Em, Fly, Pink Friday & Metallic 4 Life and they're all rather lovely. 'Did It On 'Em' is probably my least favourite as it's a yellow/green snotty kind of colour but the others are gorgeous. I think Metallic 4 Life and Pink Friday will work brilliantly together!
They're quite thin polishes that need a couple of coats but they dry relatively quickly and leave a lovely finish. 'Fly' is particularly striking. They're all fun colours and I guess they represent Nicki Minaj pretty well. There's also a shatter polish (Super Bass Shatter) available in the collection, as well as a holographic glitter polish (Save Me).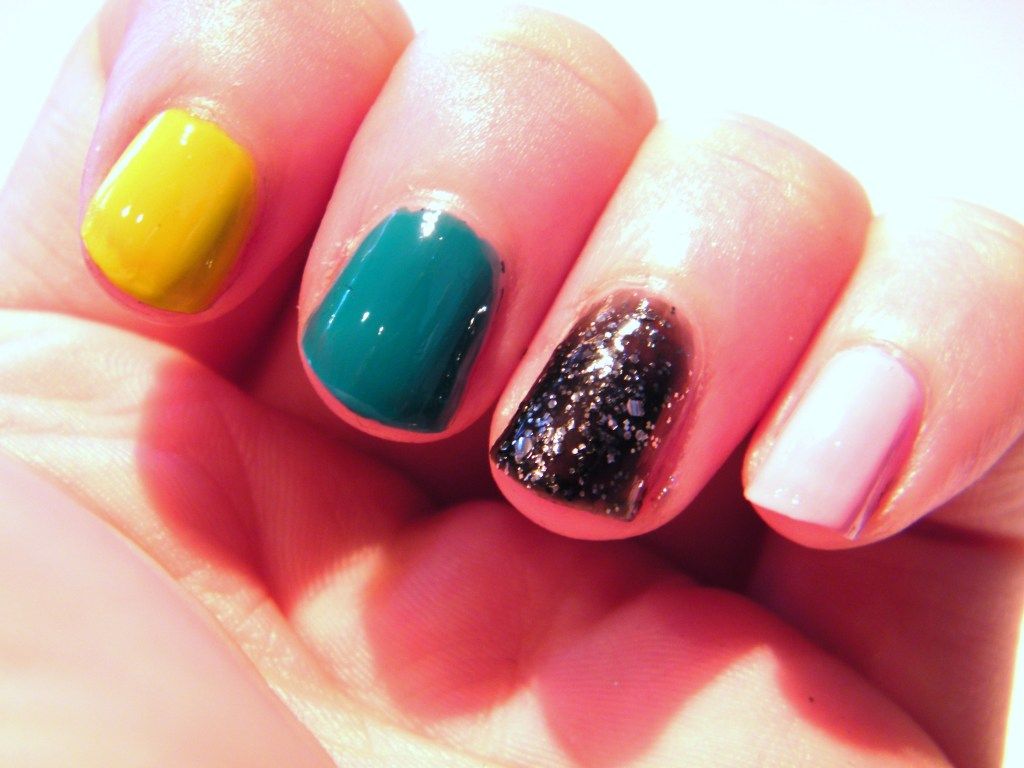 As I said, the colours are lovely! They're really easy to remove as well, and don't stain the nails, which is great. Metallic 4 Life is a little harder to remove because it's a glitter polish, you might need to scrub the nail a bit with a cotton bud and remover or use the old foil trick to remove!
What do you think of Nicki Minaj's OPI collection?