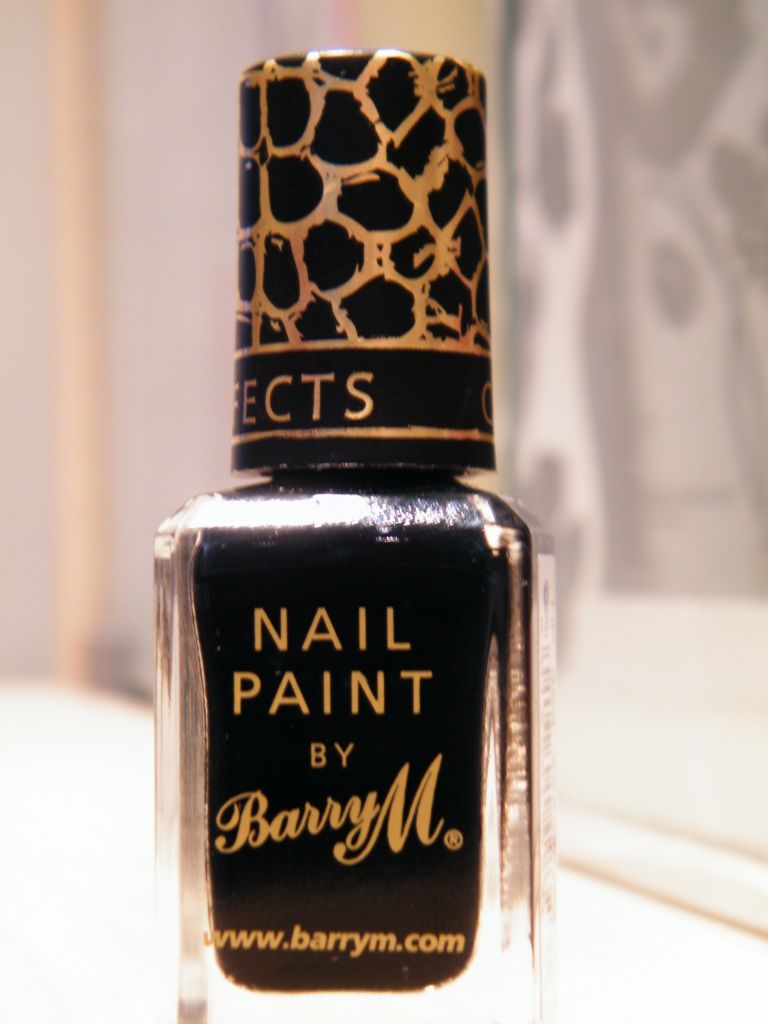 Barry M Croc Effects Polish - £3.99
I'll admit I'm fed up with crackle nail polishes now and I know it's all about magnetized polishes at the moment, but I wanted to try out and review the new(ish) Barry M Croc Effects. You might have seen a pic of my nails on Instagram a couple of days ago (cherryp13) but I had so many posts already lined up that I had to wait a few days before posting about them!
I basically picked this up because the effect looks much better than 'crackles'. My crackle polishes always split into huge chunks and don't look like they're supposed to, but this effect actually looks like some sort of croc skin.
It's a little bit different to the crackle polishes in it's application as it states you must apply it on 'touch dry' polish only. Not completely dry polish. They say that for a reason as I tried both methods and applying it to 'touch dry' polish brings out a much better finished effect.
It also takes 3 minutes for the effect to appear, unlike the crackle polishes which pretty much started working before your very eyes. It is worth the wait though.
I'm sure it's going to come out in many more colours, I hope something different from blue, white and pink though...It does say that you need a thin coat of polish but I don't really think this matters as I used quite a thick layer and still got a good effect!
The only downsides to this polish is the smell. Weirdly, it has a very strong scent which I don't think I've noticed in any other Barry M polishes before. It is also quite difficult to remove, I found that it goes quite stringy, which is weird!
I'd definitely recommend it though because the average non beauty clued-up person is probably still harping on about crackle polishes, so you'll be one step ahead!