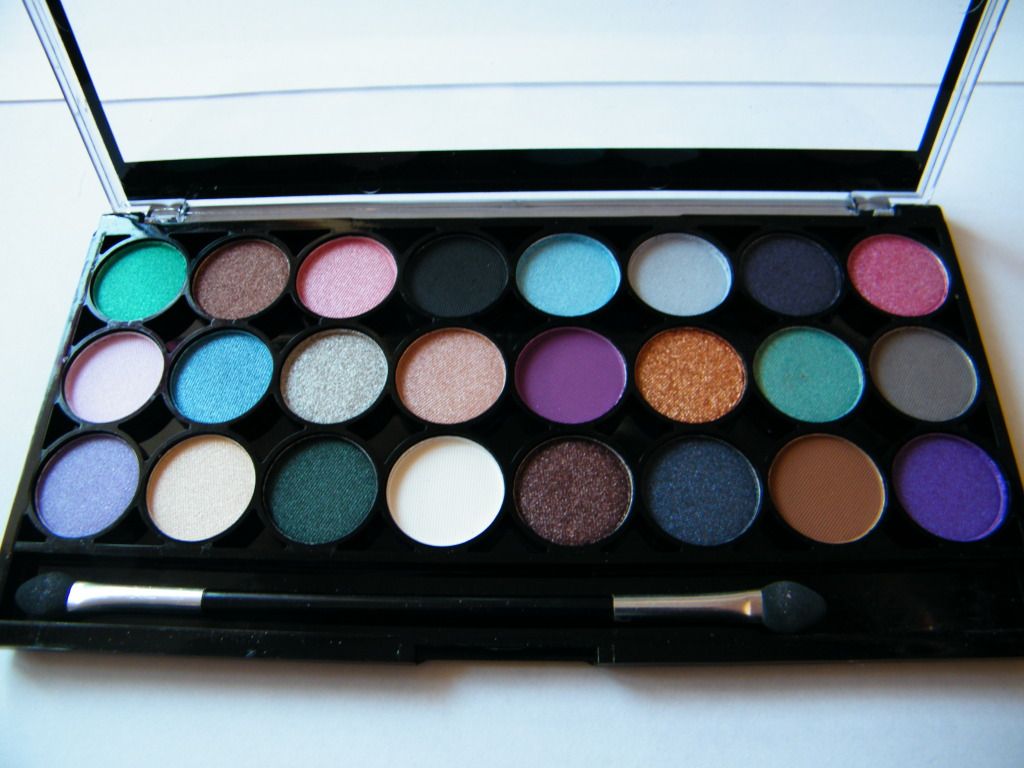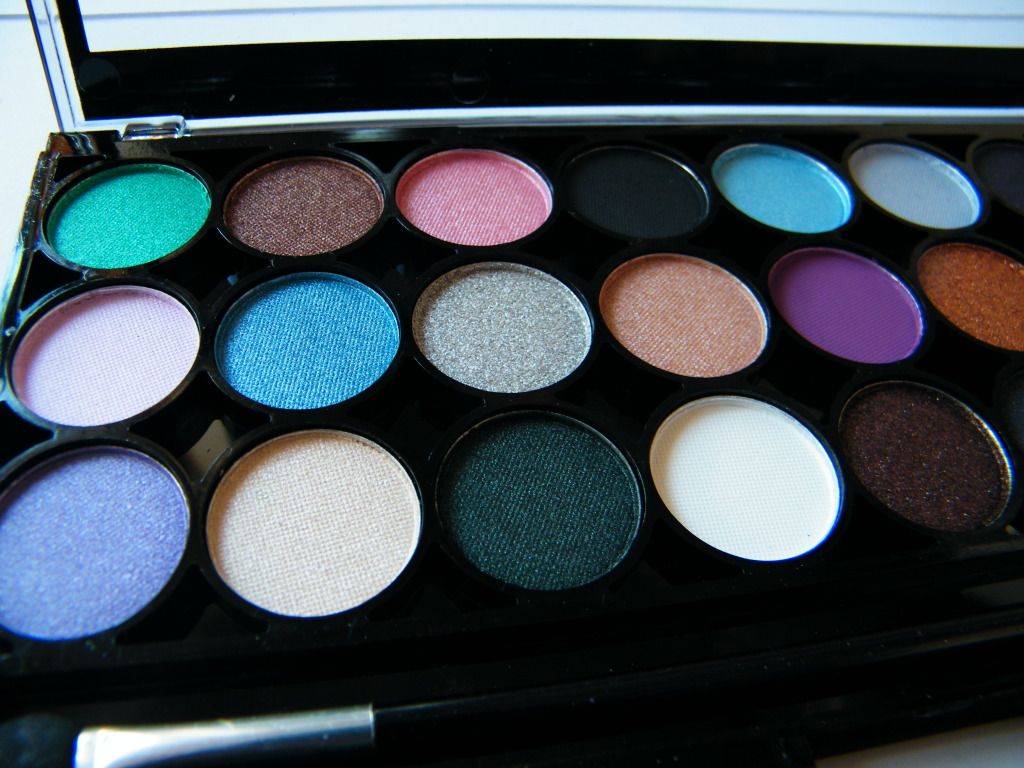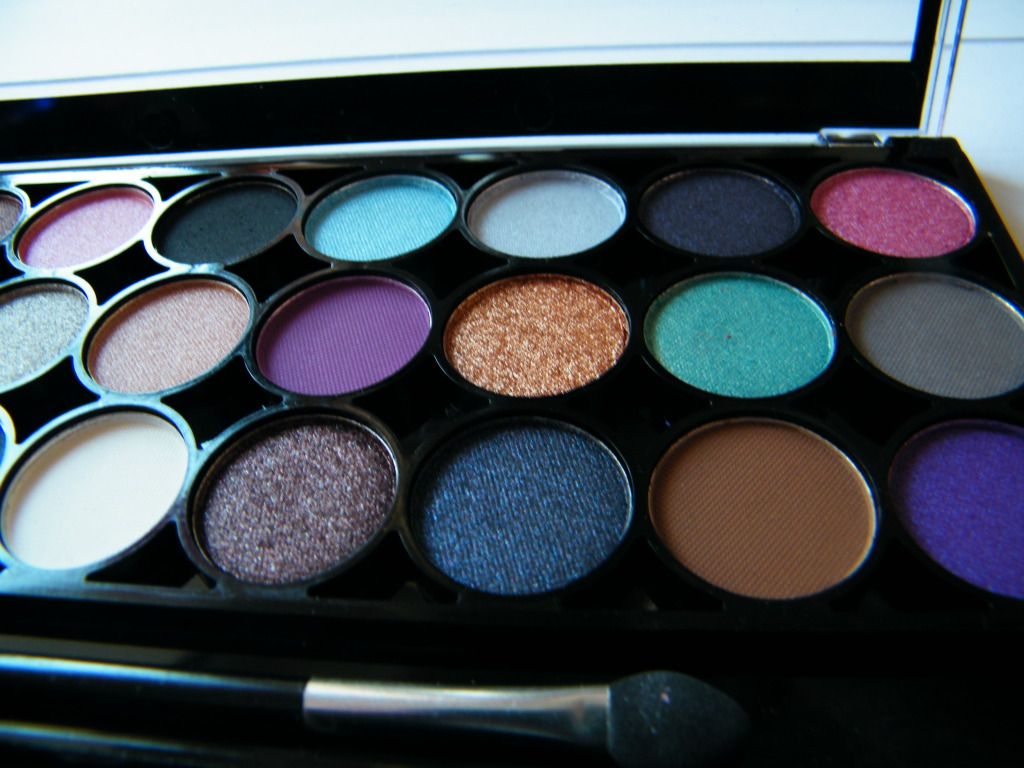 24 Shade Immaculate Collection Palette - £8
I've been meaning to review this palette for absolutely ages! 2011 was a brilliant year for MUA as they became firm favourites amongst the blogging community and we all went wild for their Heaven & Earth Palette, so when I saw their new 24 shade Immaculate Palette, it just had to be mine.
I'd say the palette is a good mixture of their best shades, in matte and shimmer finishes and for just £8, it's an absolute bargain!
Although I tend to play it safe with brown and black eyeshadows or liners, this palette has a lot of lovely colours that I've been trying out. I particularly like the shimmering shadows in copper and midnight blue as they give you a bit of sparkle. Some of the colours are rather bright, such as purples and bright blues but they don't feel too daring and can always be blended with the other shades. The possibilities are endless really...after buying this palette, you won't need to buy eyeshadow again. It's a shame that the shades don't have names though, I think MUA could really have some fun if they named each individual shade and it makes them much more interesting than just being 'shade 1' and 'shade 2', etc.
Overall it's a brilliant investment in eyeshadow and will last forever! I'd highly recommend it!