MUA 3 in 1 eXtreme Contour Pens - £1.50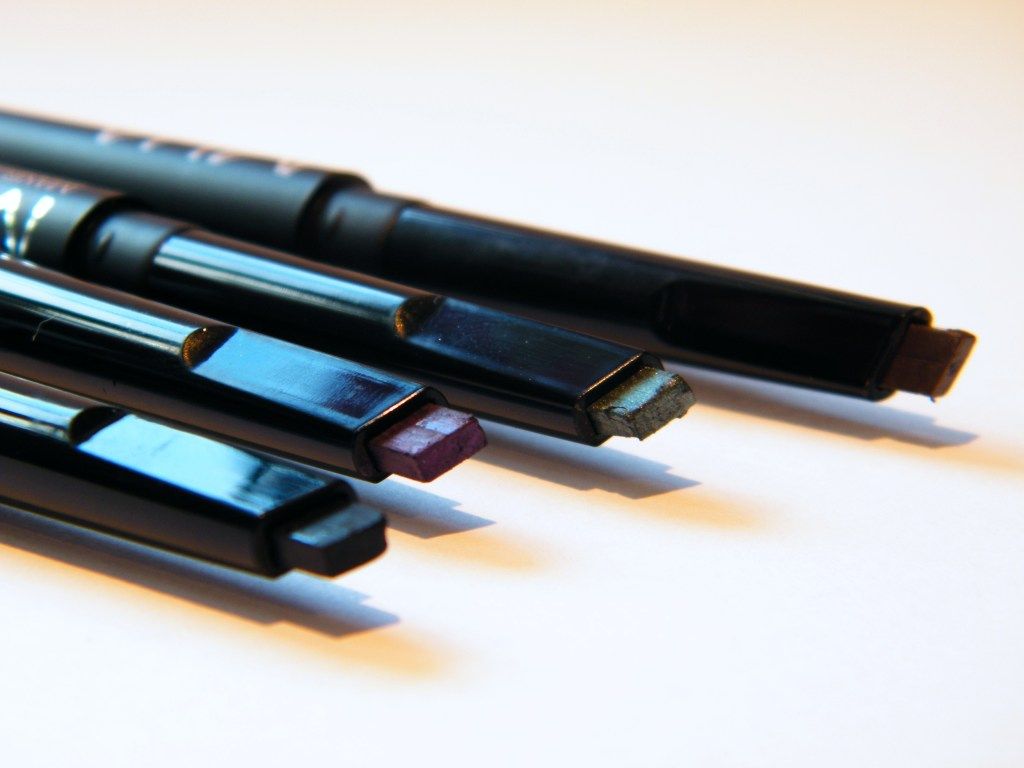 Black, Smoked Plum, Sage, Brown
I hope MUA don't mind me saying that these are some strange looking products! However, I understand the strange shape of the pens as it's all about using the different angles and points of the nib to create precision.
The widest part of the nib can be used to apply an all over colour to the lid while the edges and points of the nib can be used to really get into the creases and create great sweeping designs. I've been trying to follow the MUA blog and have been trying out their different looks, but it's taking a lot of practice.
The pens are great for blending and I found that the plum/sage/brown is a great combination, made more daring with a hint of the black. Originally the only shade available was black, but now there are a total of seven different shades including the 4 I've picked up, as well as Auburn, Gunmetal, Mint and Sea Blue.
I think these are really worth the money. They're lovely and soft to apply and easy to blend. With a little practice I'll be creating great eye make-up designs in no time! (Fingers crossed!)