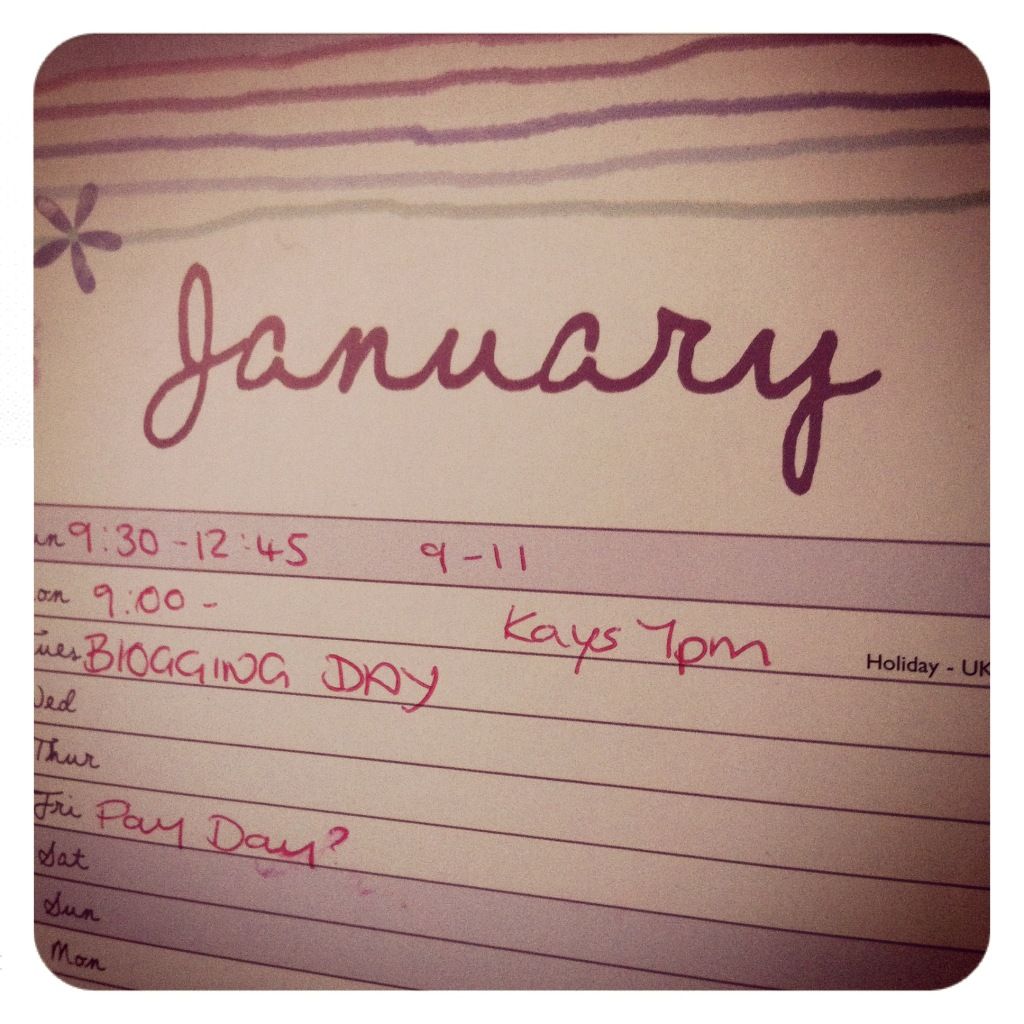 Can you believe it? 2012...it doesn't sound right does it? We only have until December 21st to make the most of the year before the world supposedly ends, so let's enjoy it! Haha! As of right now, I have absolutely nothing planned for 2012. Vince and I will celebrate 4 years together, he will turn 25, and me, 24, while my niece Daisy will turn the grand old age of 1! What else is to come is a mystery, but hopefully all good!
I just wanted to get a quick post up today about resolutions and goals for 2012 as I've been enjoying reading everybody elses! I have already made a few new year's resolutions and written them down for future reference...so I wanted to share them with you and hopefully refer back to this post at the end of the year to see if I kept/met any of them!

Quite a boring resolution I know but this year I am desperate to move out of home and into a place with Vince! This means saving and working as many hours as possible...leading to my next 'goal'.

The way to get money is of course to work. One of my main resolutions this year is to get a new job whether it is Journalism related or not. I need full time hours in order to get somewhere to live and continue to live in it and I'm just not getting enough hours where I'm at now. Ideally I'd love a writing/Journalism related job and I'll continue to hunt for one but until then, I need something to keep me going!
I'm also going to keep up my paid writing work for
Styleclone.com
and
Guide2WestonSuperMare.com
and hopefully up the amount I'm doing. I also want to try and get more paid writing work if I can, though I haven't given this a lot of thought quite yet.

My blog has grown so much since it first started and 2011 really saw my followers and visitors grow, which is great! My blogging resolutions this year are to reach the big 1000 followers, do more outfit photos, continue to blog regularly as well as keep up with weekly posts and hopefully include some new ones! I'd also love to meet lots more bloggers! After the Xmas blogger meet, I can't wait to meet more likeminded people!
Fingers crossed I'll be able to keep to these resolutions. I've tried to make them as simple and reachable as possible. What are your resolutions for the new year?
As you can see, I'm off to my friends house tonight instead of the Staff party at work. I'm now off work until the 13th so am going to have lots of time to blog! Just quickly before I go, I want to congratulate Marta over at
Glitter Detector
for winning my Christmas MUA giveaway! Hooray!