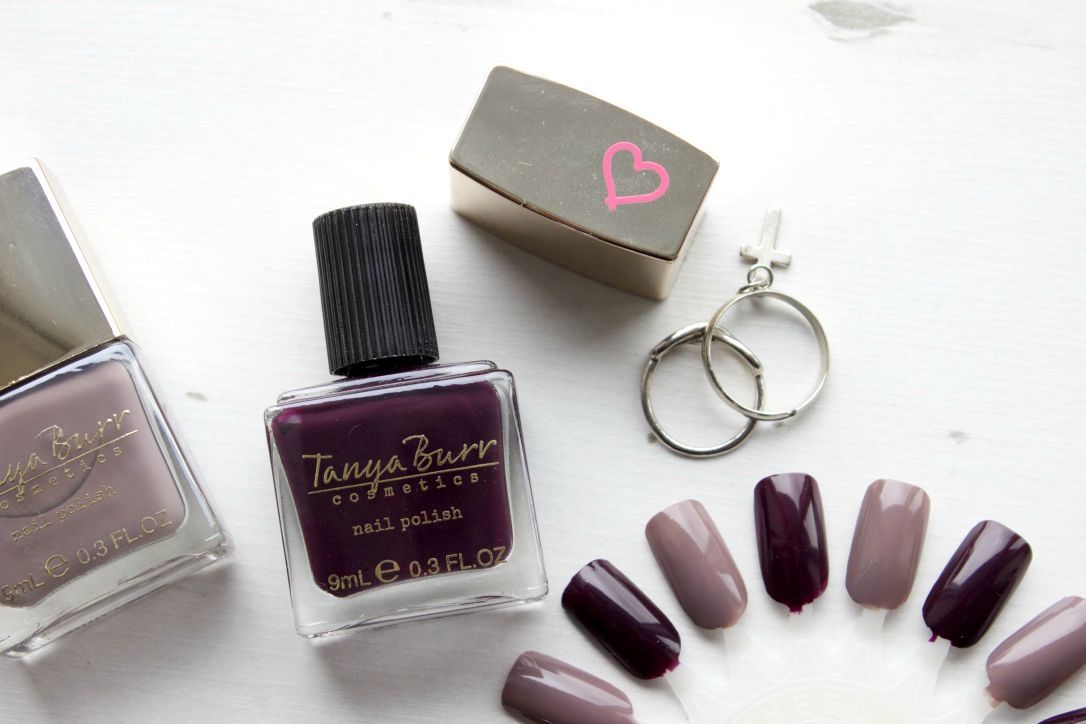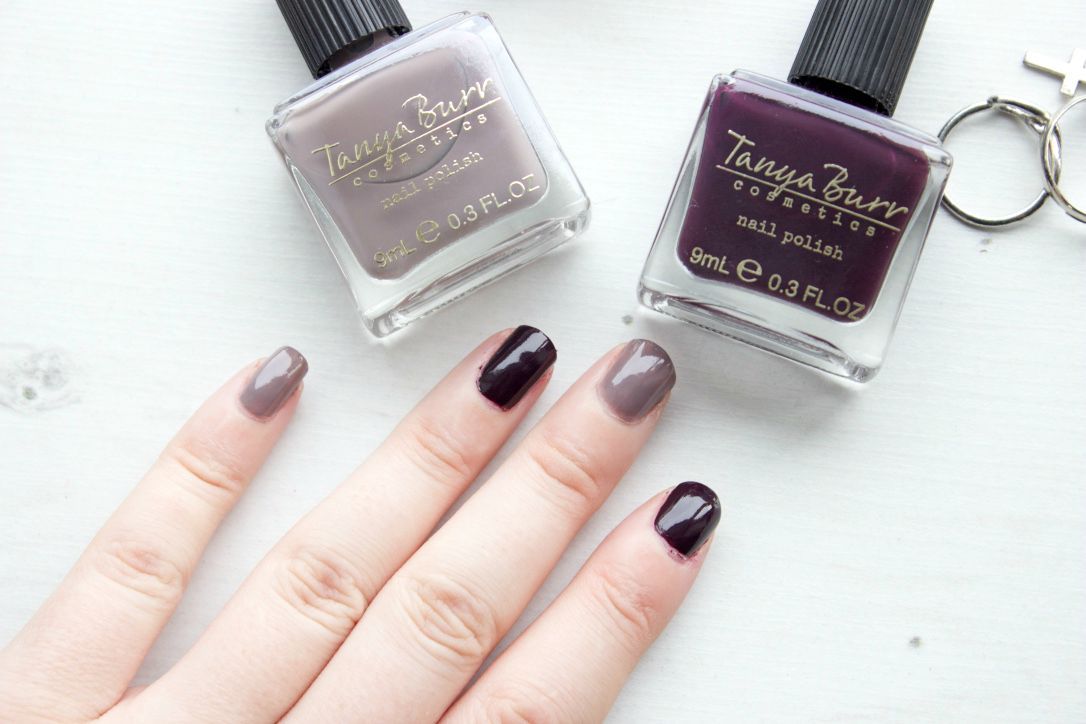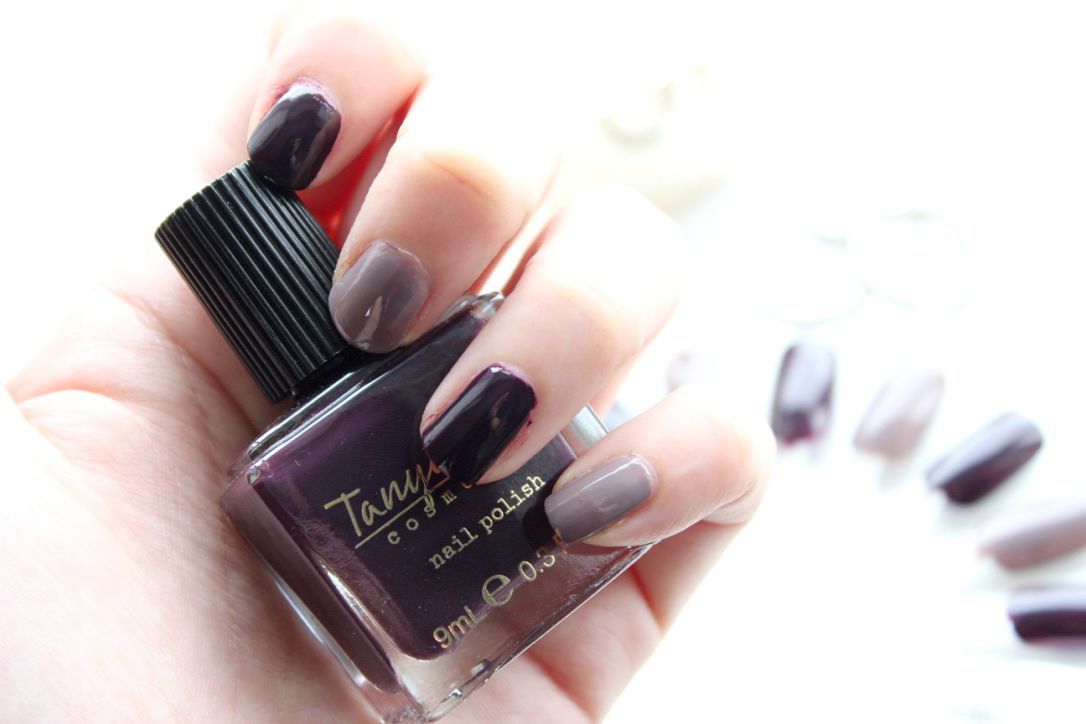 I'm back again with some more autumnal nail shades, this time from the newly re-launched and re-designed Tanya Burr Cosmetics.
When Tanya first launched her cosmetics range I wasn't hugely blown away but now that it has been re-designed, I'm much more interested as I feel like it has become a bit more sophisticated than it was and appeals to people a little bit older than Tanya's teenage audience, i.e me.
I picked up the shades 'Penguin Chick', which is a really cute greige/chocolate shade and the aptly named 'New York Night,' which is a really pretty berry shade. The colour combination is not to dissimilar to the one I featured from Barry M last week, which you can see
here
.
The bottles are very similar to the Nails Inc ones but thankfully they're a fraction of the price at £4.99 each. The bottles are a really good size and the lids actually come off to reveal a small screw cap top underneath. These are much easier to hold and apply the polish with than the rectangle lids would be.
The brushes are very standard, not those extra wide ones you can get, but it doesn't take away from the application of the polish as it still goes on really nicely. The polishes aren't too thin either. I only needed two coats to get the above finish. They dried extremely quickly as well, which I was really impressed with and the most important thing is that they didn't chip after half a day like most other polishes, which I have to admit, I was expecting them to. When writing this I've had the polish on for four days and the chipping is only very minimal on one or two nails so I'm suitably impressed and will be picking up a few more colours from the range.
Have you tried the Tanya Burr Cosmetics nail polishes? Let me know your thoughts in the comments.
Before you go, why not nominate Cherry Pie in the Cosmopolitan UK​ Blog awards
here
under the 'Best Beauty' category.