So I have finally got my hands on 17's Magnetized Nail Polish when it eventually came into stock at my local Boots. The one thing I hate about Weston Super Mare is that we're so slow to get products like clothes and cosmetics, it's so frustrating!
Although the price is a little more expensive than most of their polishes, at £5.99, I just had to buy one and I think they're totally worth it as the finished look is brill!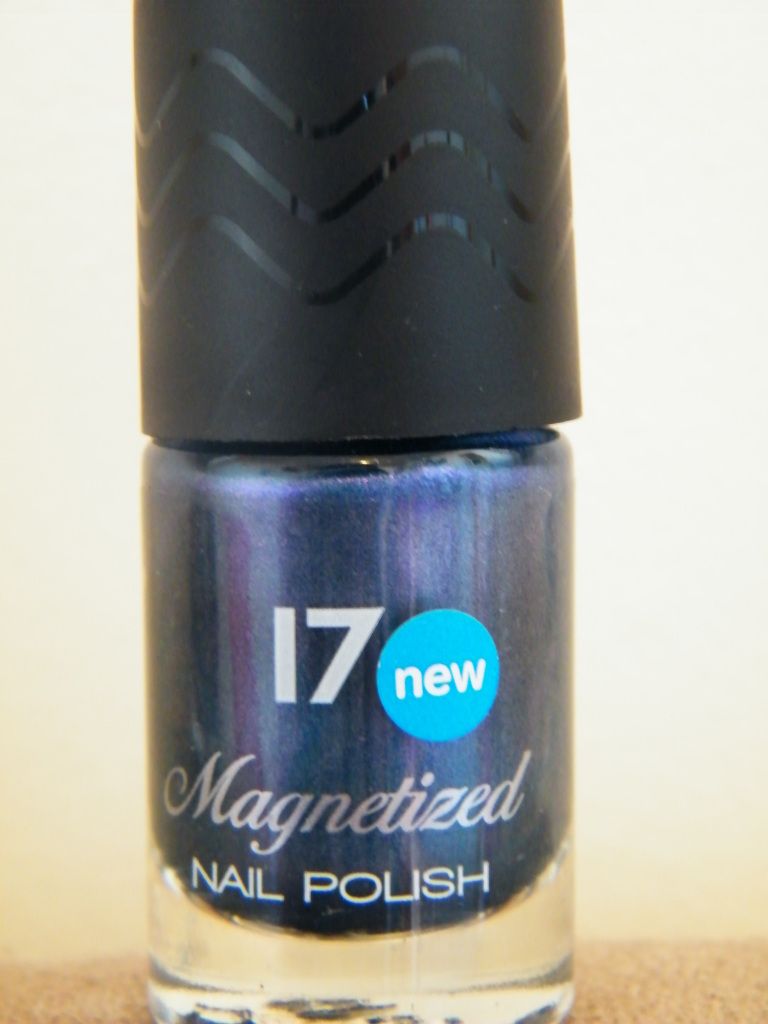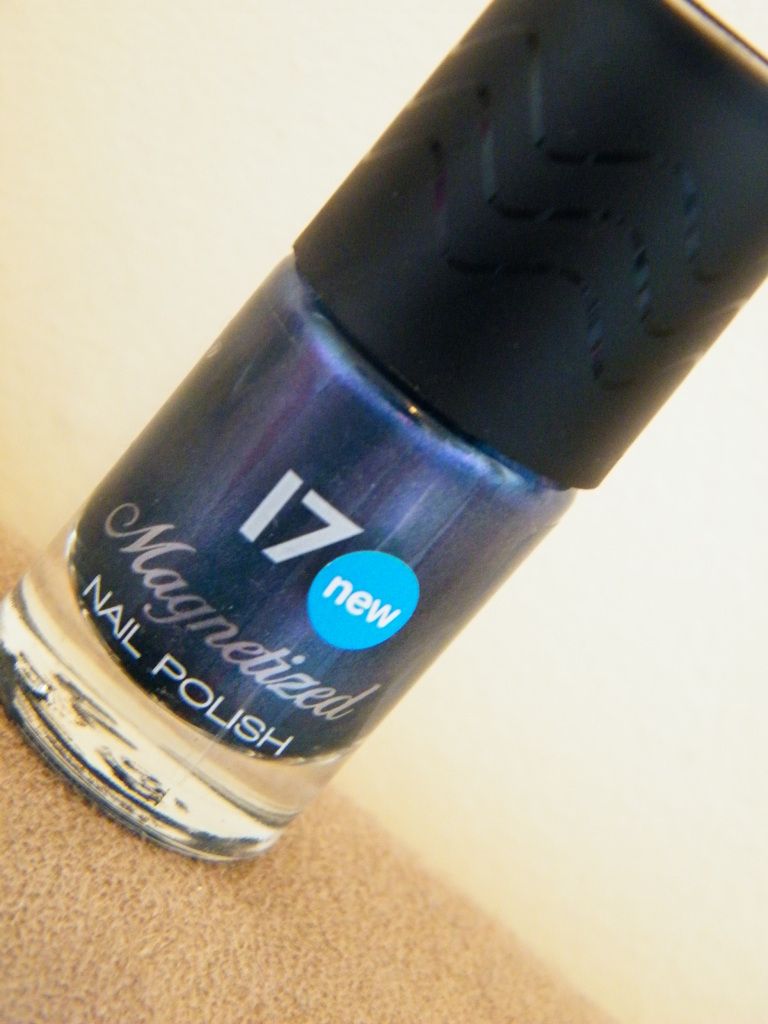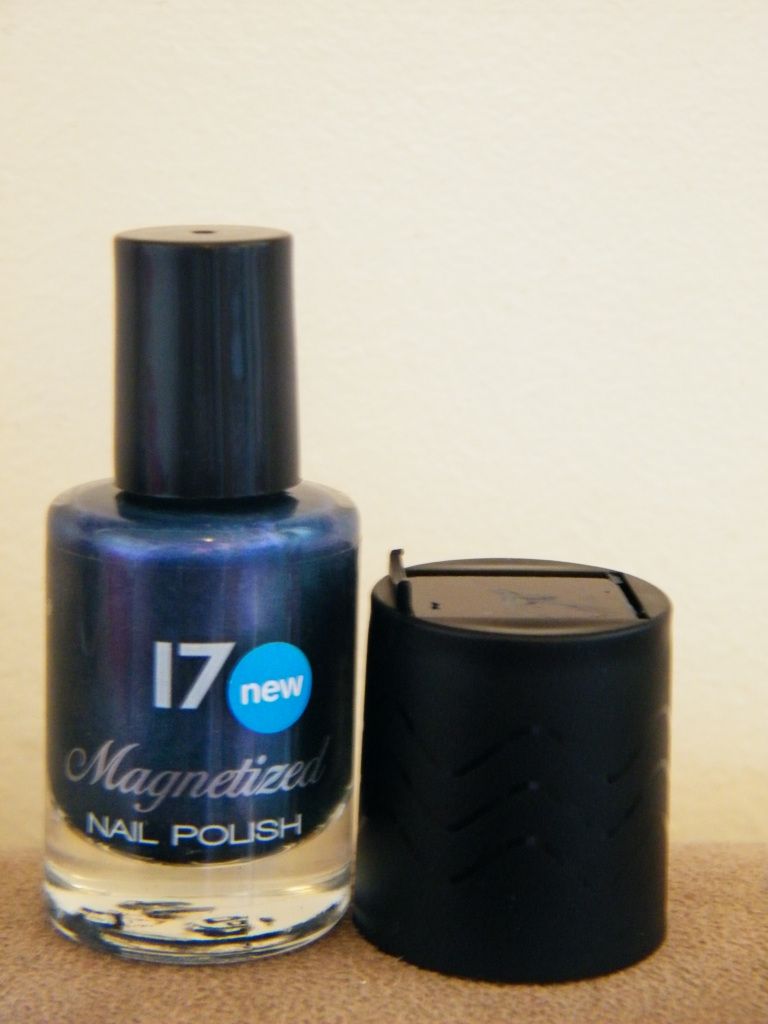 The polish is available in four different shades, Gun Metal, Lilac, Blue and Teal, which aren't very original, but lovely all the same. Magnetized polishes are a popular new trend so I was keen to try it out as soon as possible.
I picked up the Blue shade, and as I initially thought, the polish contains teeny tiny metal particles which react to the magnet when held over it. The effect is created by holding the magnet over the wet nail polish for around 10 seconds and voila! However, I find 15 seconds creates a more defined effect in the Blue polish.
The magnet is placed within the lid and the ridge on it gives you the ability to rest it on your finger. The polish is not supposed to touch the magnet but as you can see, I had a few accidents with it!
I actually really love the finished effect. The magnet creates dark purple zig-zags in the polish which, in the right light, look as if they're moving when you move your fingers. I am definitely going to be picking up more of the shades just because I'm curious to see the rest of the finished effects.
I'm expecting every single nail polish company to now bring out a magnetized polish, there's so many available already, but with time it will probably fade out to make way for a new trend, much like the crackle polish trend did. I actually really love this effect though so I'll be using it when it's long out of trend!
The polish can also be used without the magnet effect and is a really shimmery and lovely midnight blue shade. It also dries so quickly which is a bonus and the effect will make your nails a real talking point! I often get compliments on them in Boots of all places!