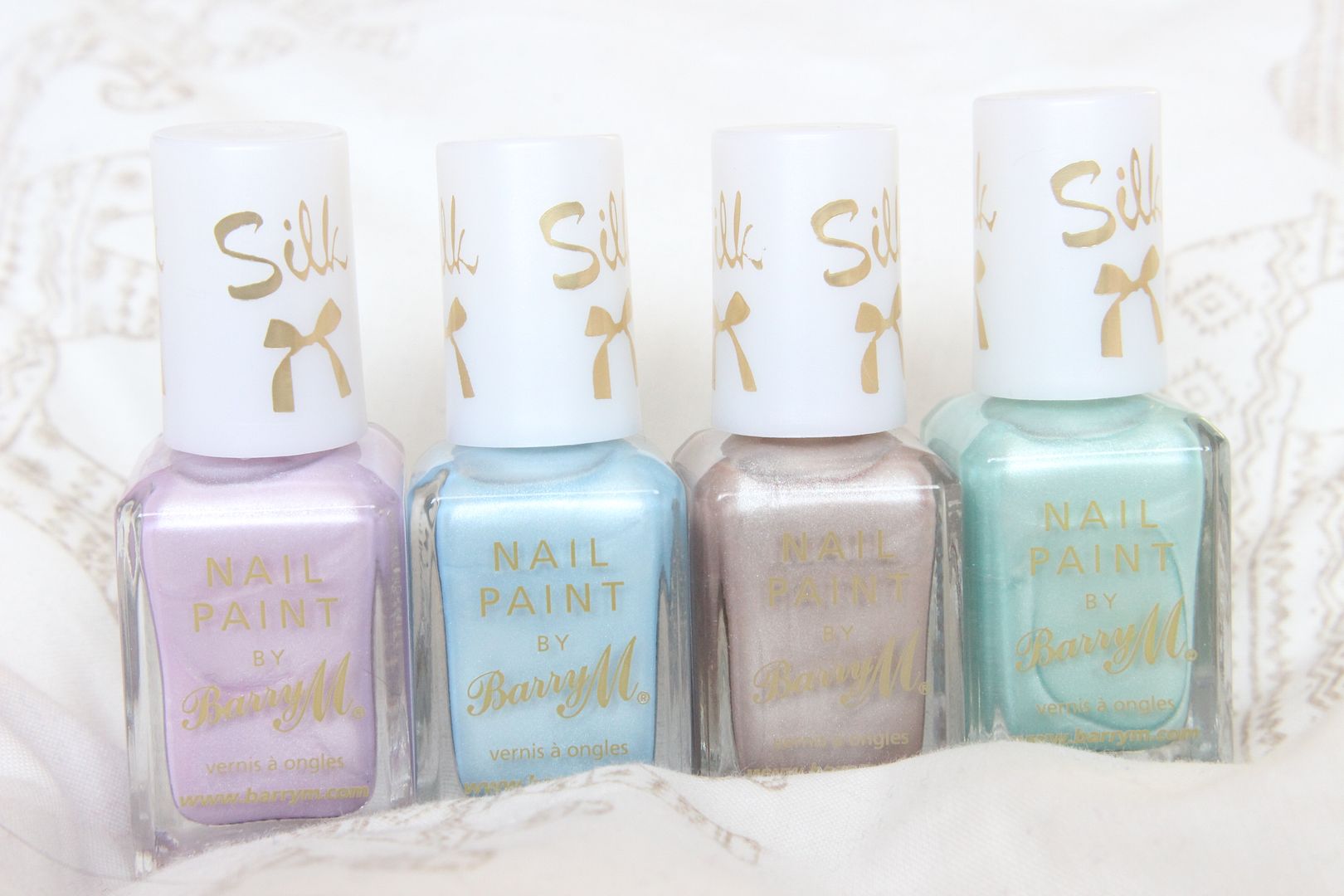 This is becoming a regular feature isn't it? So, on Saturday I popped to town to spend the last of what I had left on my vouchers but I also ended up spending much too much money in Superdrug. I don't usually go to Superdrug but nothing in Boots caught my eye, which is unusual. It didn't have the latest Barry M silk polishes so I thought I'd boycott it this week and go to its rival.
The polishes were £3.99 each and on buy one get one free I think. I couldn't decide which colours to go for so decided to go for four of them! Oopsie! I'm hoping to run a nail week on the blog soon so thought these might be a nice feature. The colours are gorgeous, especially the blue and purple. Lovely!
I also picked up the L'oreal Cleansing Milk. I have the Micellar water already and didn't think much of it so I thought I'd pick this up and see how I got on with it. I have a cleanser that I use regularly but I feel my skin is getting too used to it so it's time to change things up a bit. I will let you know how I get on.
Did you pick up any goodies this week?