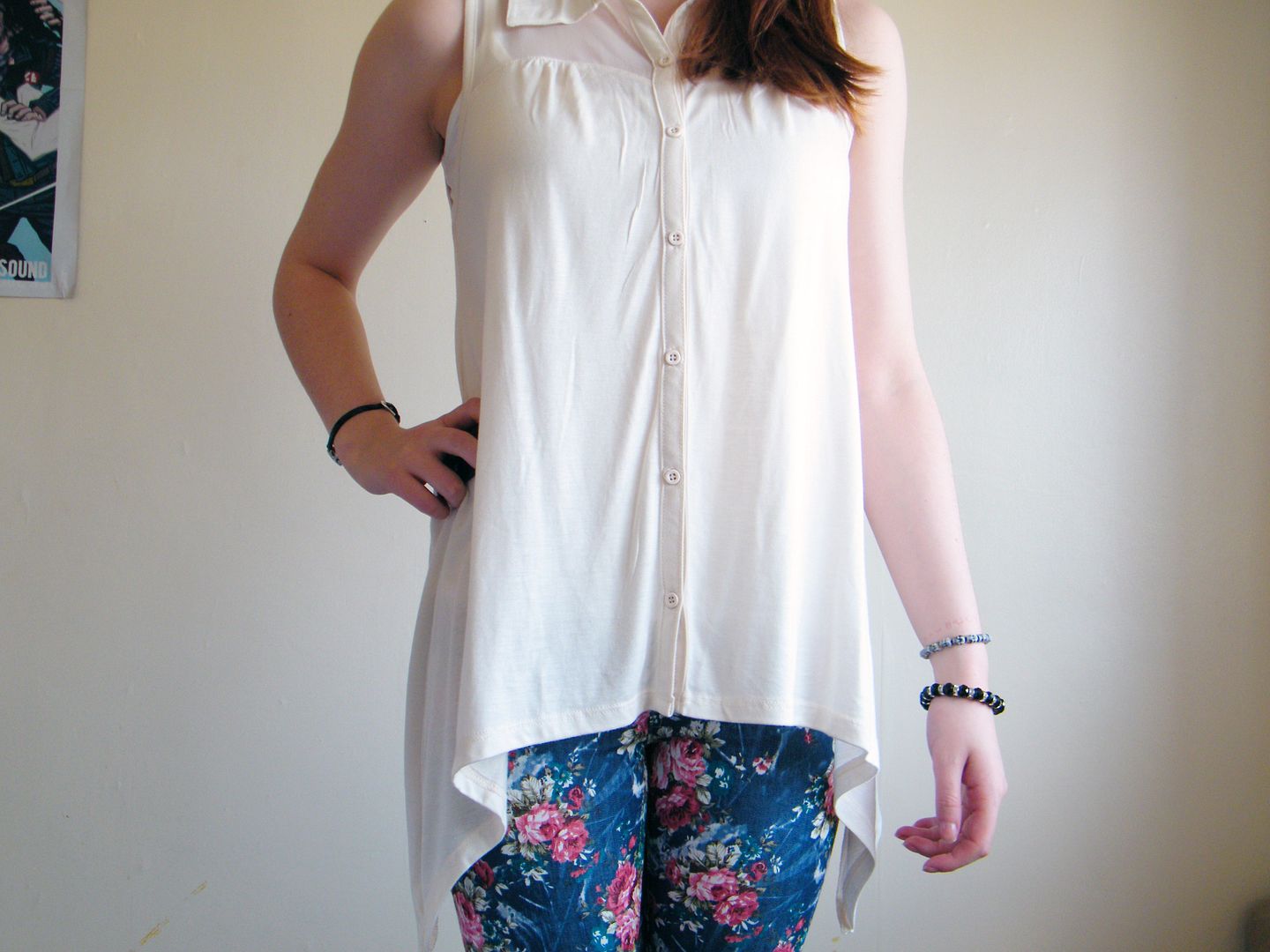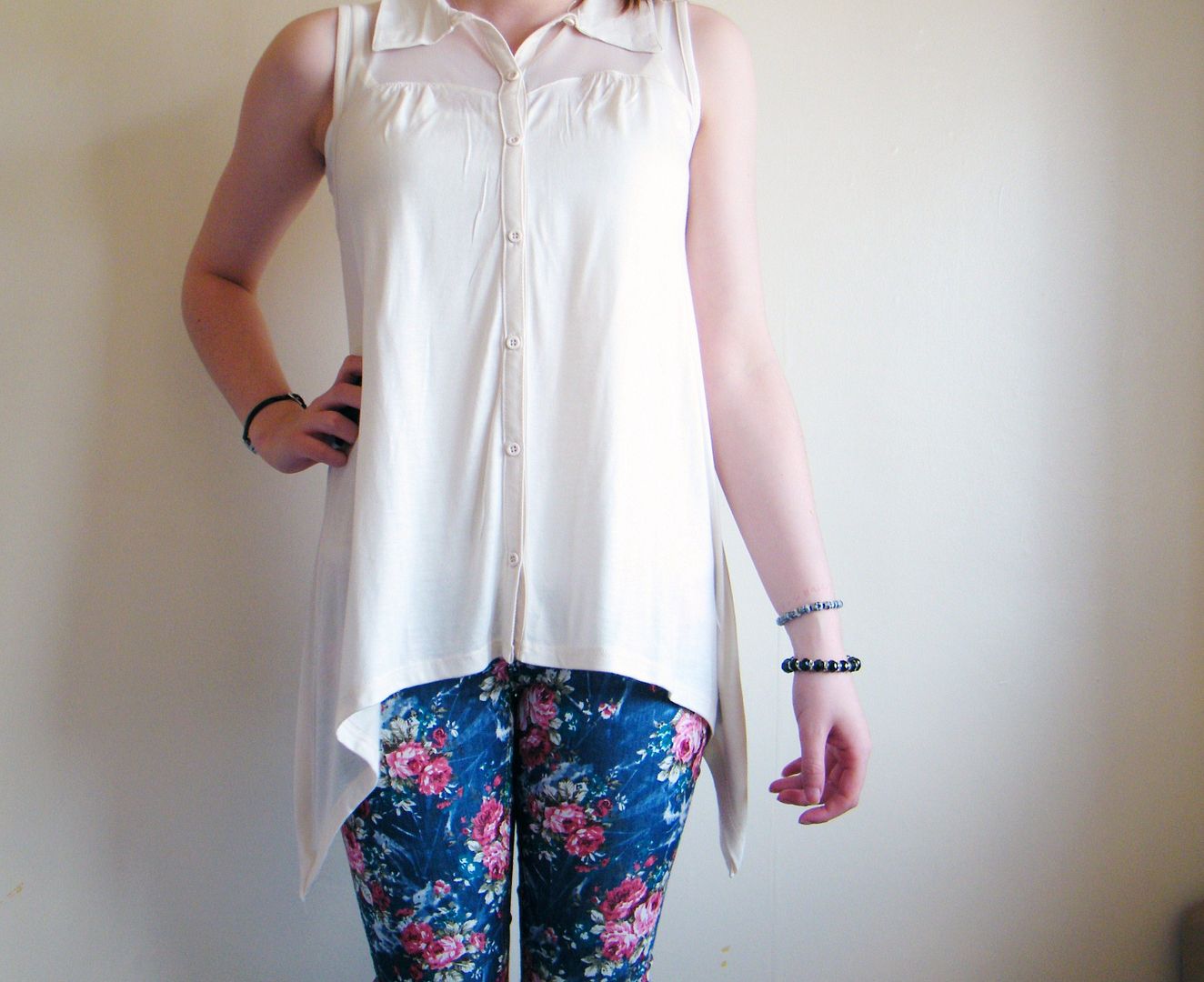 Internacionale: Ivory Hanky Hem Shirt - £7
Pop Couture: Maisie Floral Print Skinny Jeans - £24.99
I've been promising an outfit photo featuring this vest top for ages but I've not been able to find much to pair it with. I can't really wear it on it's own without a cardigan in this sort of weather as it's
so
cold!
I decided to finally pair it with my new floral jeans from Pop Couture, which is a site I've never shopped from before. I was really impressed with the delivery, it was super fast! The fit is a bit off though. I bought a size 8 as that's what I usually am but these are ridiculous tight! I'd say they're more of a size 6, but I like the length and I think they'll stretch after a wash or two, so they're keepers!
I actually really like the print and the colours. I was originally planning on getting some floral jeans in lighter shades but I think I much prefer these! It's just difficult to find a plain top to pair with them!
What else would you pair these with?