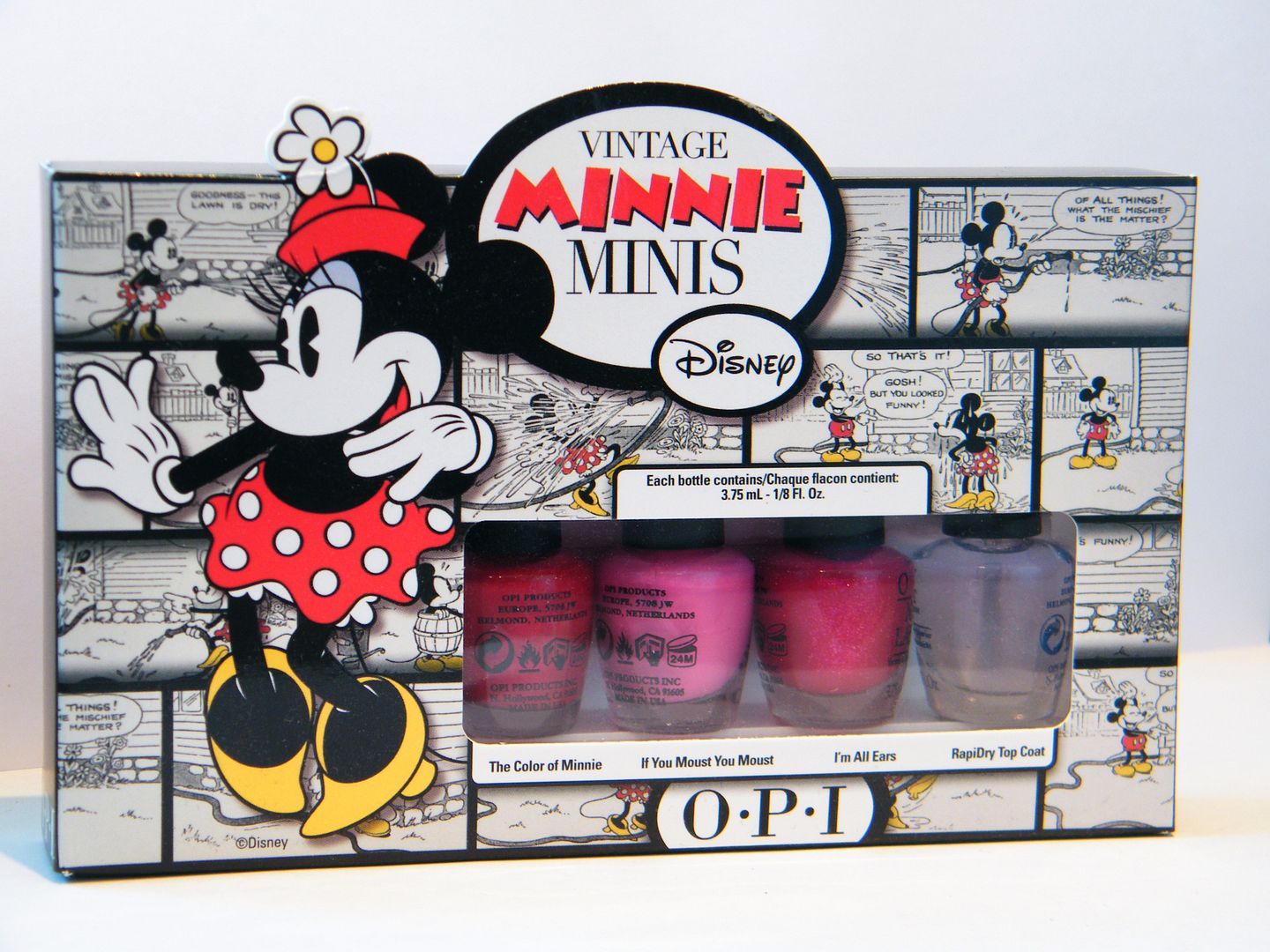 eBay: OPI Vintage Minnie Mouse Collection - £12.75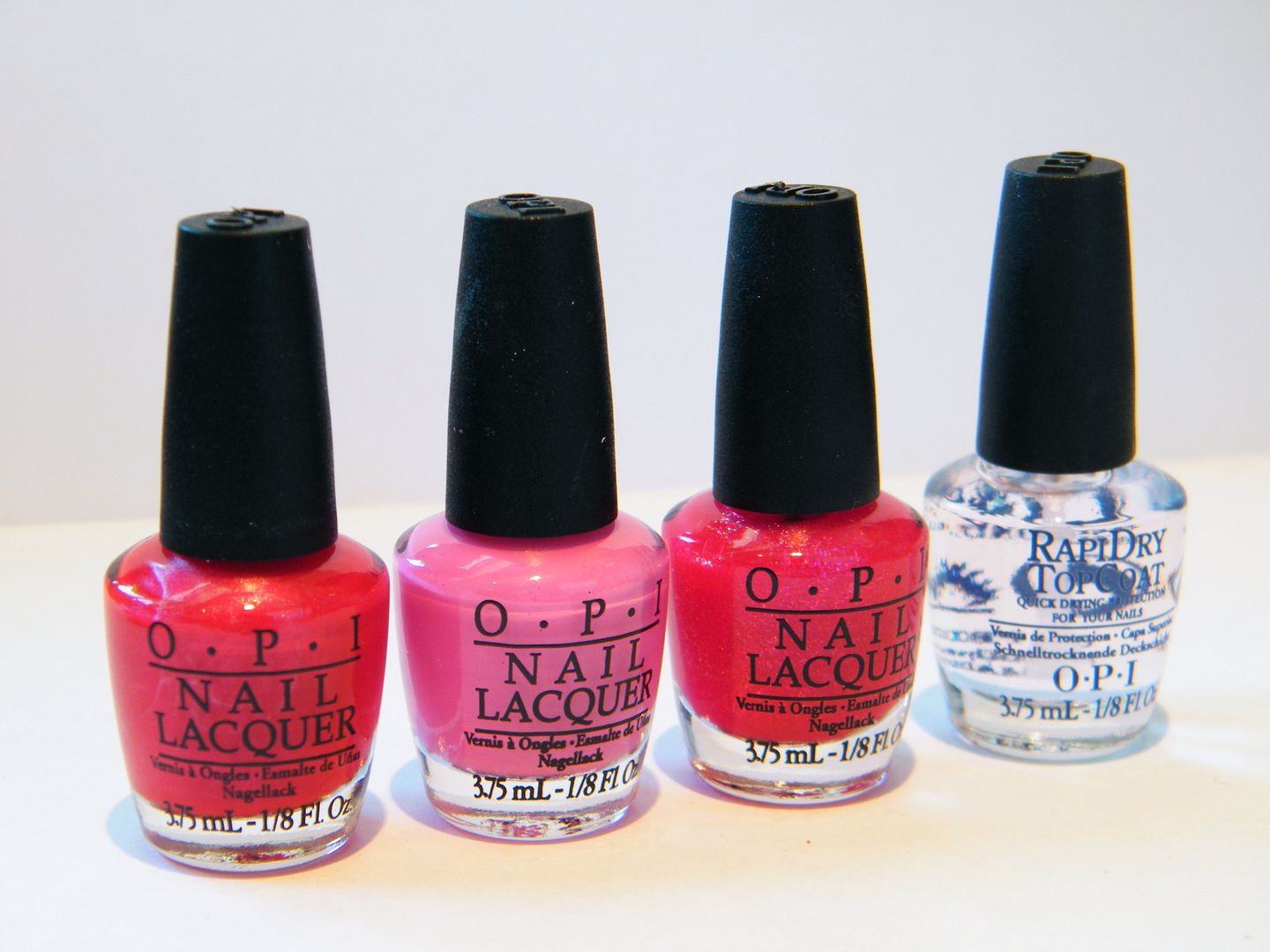 L to R: The Colour of Minnie, If You Moust You Moust, I'm All Ears, RapiDry Topcoat
If you hadn't realised by now, I'm quite a fan of OPI's mini collections. I had to pick up the Vintage Minnie Mouse one just because the box is so cool.
I think they've got a great range of shades in this mini collection but I think a white might also have worked quite well! I really like the Red, which isn't too vampy and has just a touch of shimmer to it!
The pink is nothing really special but it is pretty and I really love the glitter 'I'm All Ears'. I'm also really pleased to have got my hands on the RapiDry Topcoat which is brilliant! It dries extremely quickly and gives a nice shine to the nails as well. The only tiny downside is that if you apply it when the nail is still a bit wet, the colour transfers onto the clear brush which is quite annoying!
The mini collections are pretty reasonable in my opinion and I always pick mine up from eBay. They make quite a nice little gift set as well.
What do you think of the Vintage Minnie shades?