MUA Going For Gold Eyeshadow Palette - £4*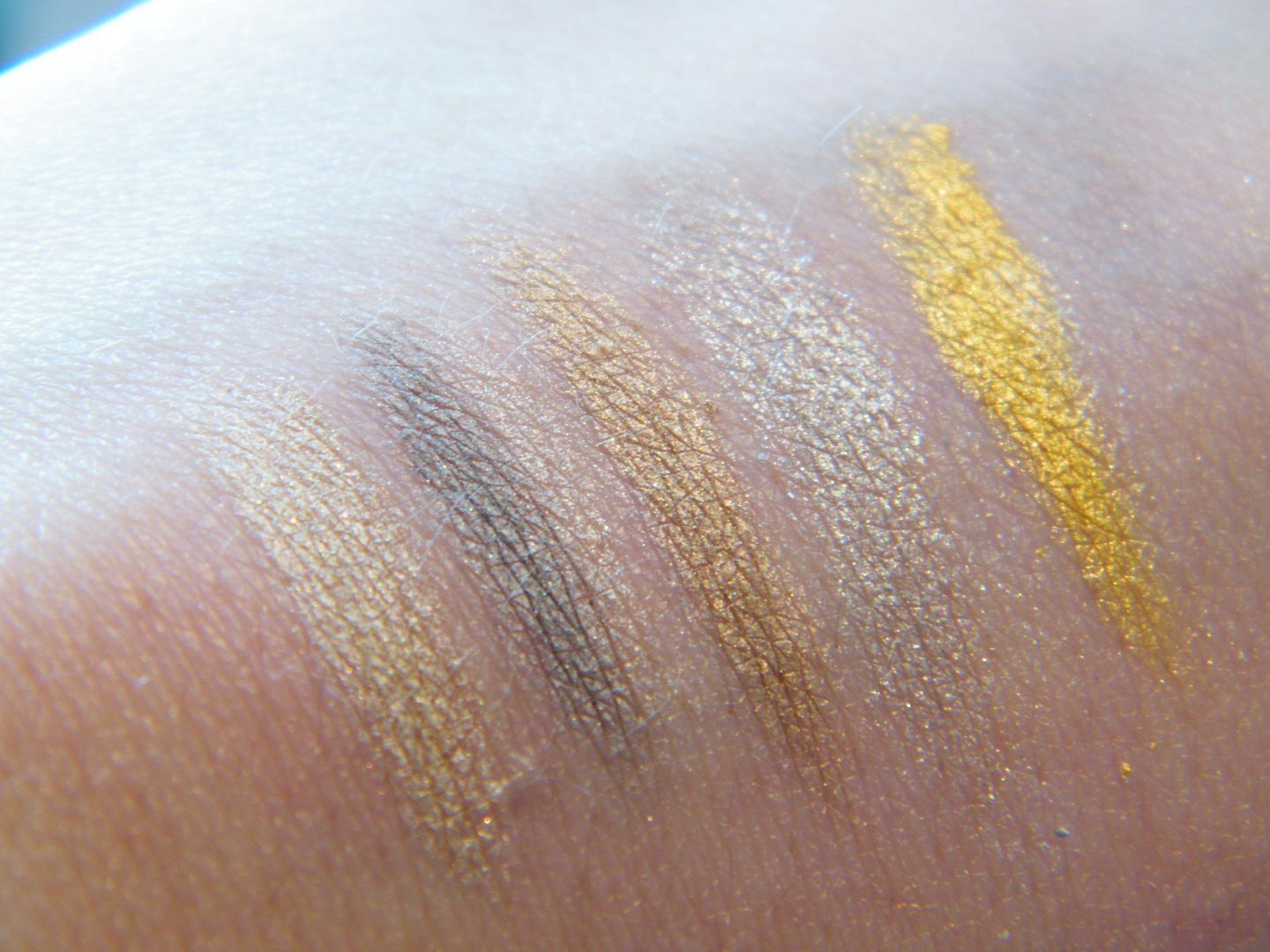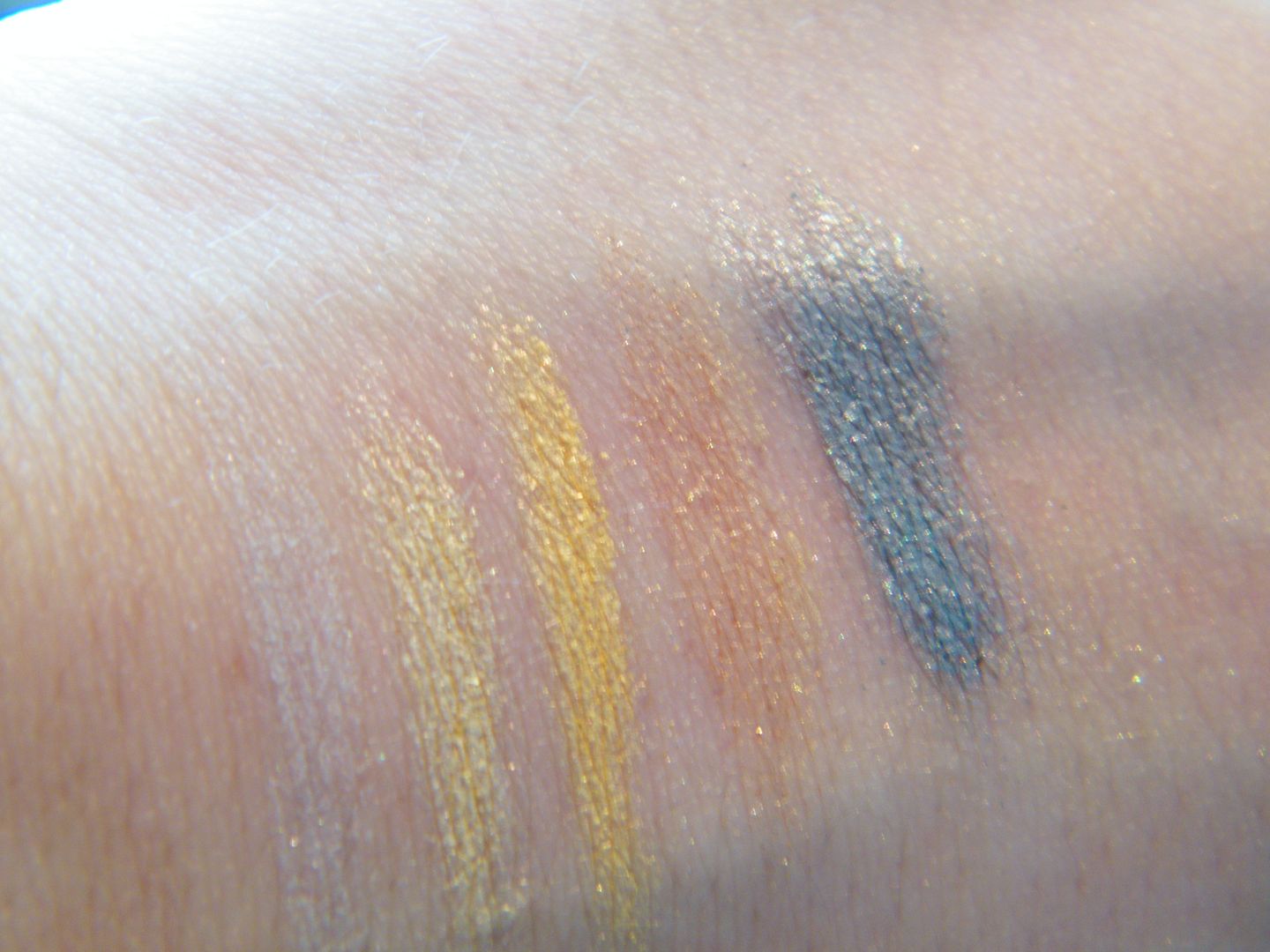 Like the Undressed palette, I watched with excitement as each shade of this new palette was revealed. When MUA initially announced that they were releasing an Olympics inspired palette I immediately imagined garish shades of blue, yellow, black, green and red, but luckily MUA have a bit more style than that and opted for shades of gold, silver and bronze! Much nicer!
I was surprised to see each pan was square, meaning less shades in the palette, but bigger pans which is a great move by MUA.
I absolutely love the idea of this palette and again, the colours are very much my style, although I'm not too keen on the top right shade which is a bit Orangey!
The brushes that come with these palettes are your typical budded eyeshadow ones which are a little too harsh for the palettes in my opinion. If you use them, they tend to really dig up the eyeshadow and break it up. I'd definitely use a more softer brush on these so as not to break the pans and create excess shadow.
All of the shades are highly pigmented and blend easily together. I think the paler Silver shades would make great highlighters while the coppers and bronzes are great for creating something loud and bright.
At £4 you can't get much better than this. I really rate MUA products and their palettes just keep getting better and better.
This post contains PR samples