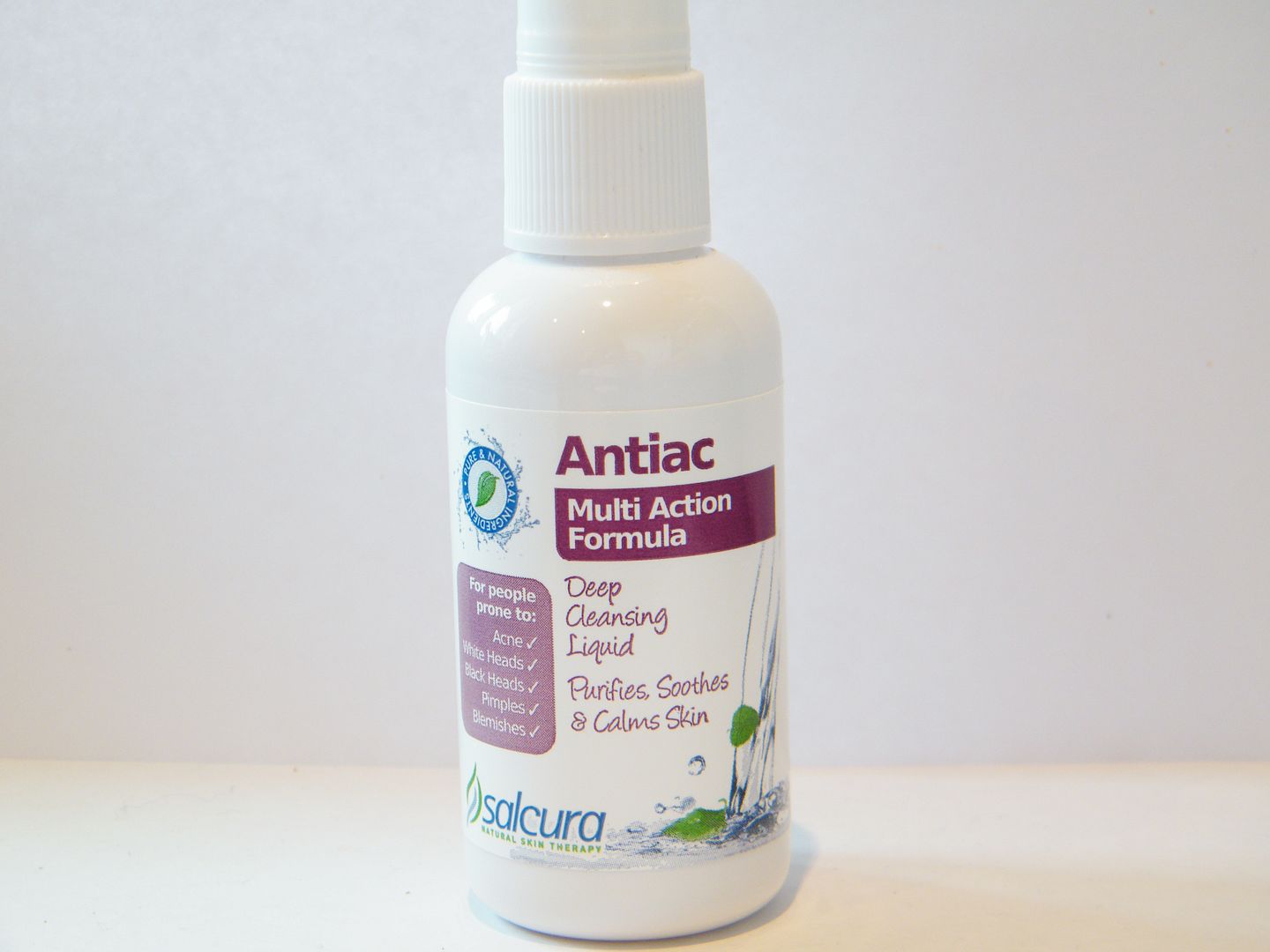 Antiac Deep Cleansing Liquid - £9.99
I was recently sent the Antiac Deep Cleansing Liquid in order to review, but as I haven't suffered from too serious skin complaints other than constant redness, I thought I would ask my sister to review it for the blog instead.
The Antiac product has been launched especially for the Summer festival season (despite the lack of sun) and the idea behind the cleansing liquid is that it should clear up all the skin problems that are created by the sun, mud and partying that festivals bring.
While my sister hasn't spent the summer partying at festivals, she has spent it looking after her one year old daughter, which means late nights, early mornings and lots and lots of stress and as she has been using the cleansing liquid, I have definitely seen an improvement in her skin.
She's been using it for a couple of weeks now and is extremely impressed with its refreshing and cooling effects.
It doesn't dry out the skin and actually leaves it quite soft. While it hasn't helped with black heads it has improved the skin and helped to prevent bigger, painful spots.
Overall it's a great little product containing some interesting ingredients such as Sea Buck Thorn Oil, which has really improved the look, tone and feel of the skin!
This post contains PR samples