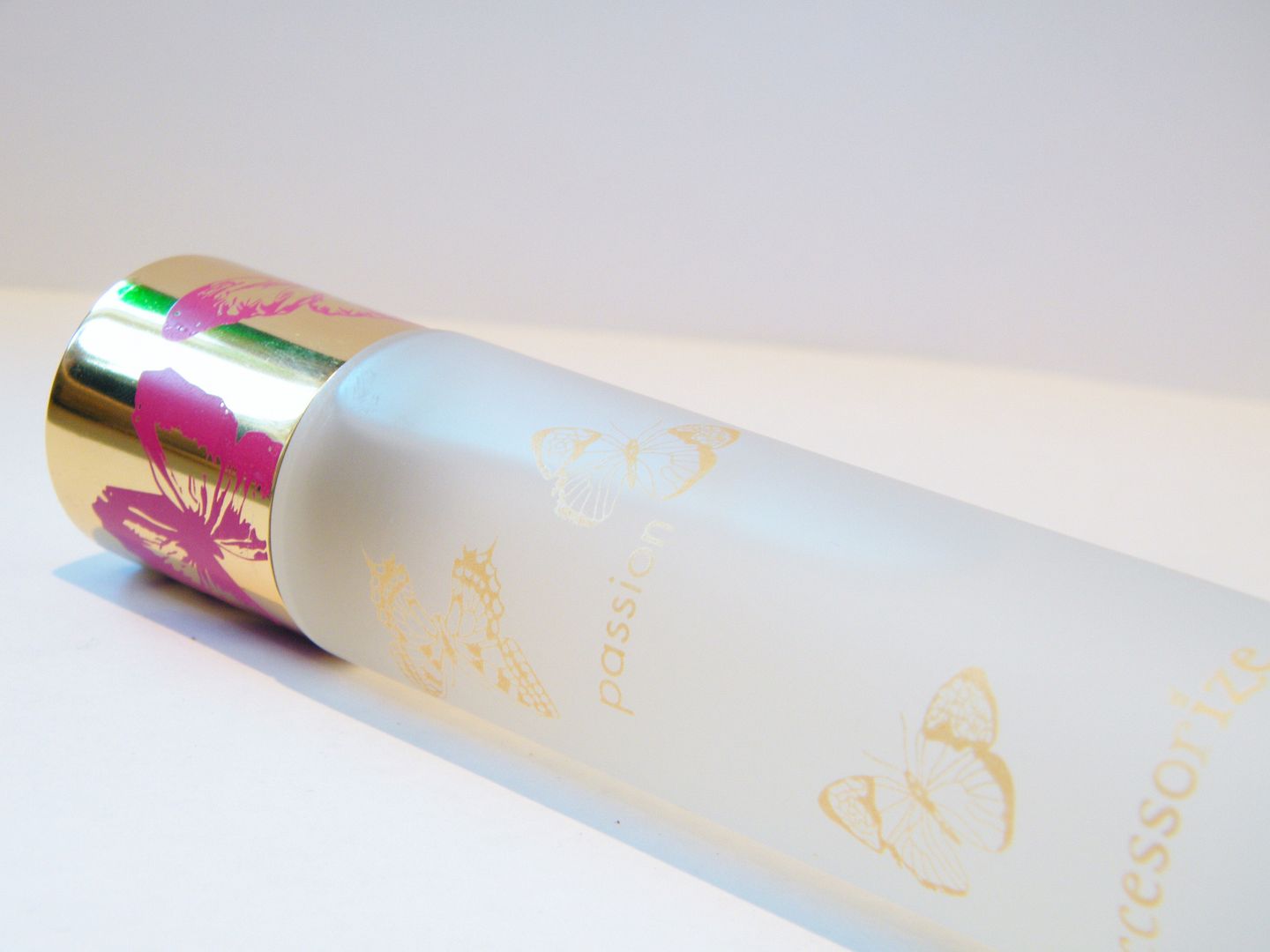 Another Accessorize product on the blog this week. This was another gifted item from the very generous people at Accessorize.
You may remember a week or so ago I featured the 'Enchanted' fragrance and I really loved it. I've been using it pretty much everyday and I've found that it really sticks around through out the day, so I was excited to also try out 'Passion'.
The scent is rather different. It features exotic fruits and flowers blended with creamy woods and musks and while it is lovely, it's not a patch on the 'Enchanted' fragrance.
I really like the box and the bottle design. The scent is a bit stronger than what I usually wear but I could definitely get used to it. Luckily, it's not too musky or I wouldn't be able to stand it, they seem to have got the balance just right.
It does make a nice change from the usual floral and fruity scents that I usually wear. I will definitely be using it regularly and for £9.99 it's extremely reasonable for a perfume!
This has made a nice addition to my perfume collection which is forever growing! This fragrance definitely sticks around for a good few hours as well and that's what really makes a good perfume. I don't really want something that's going to fade after a while!
This post contains PR samples