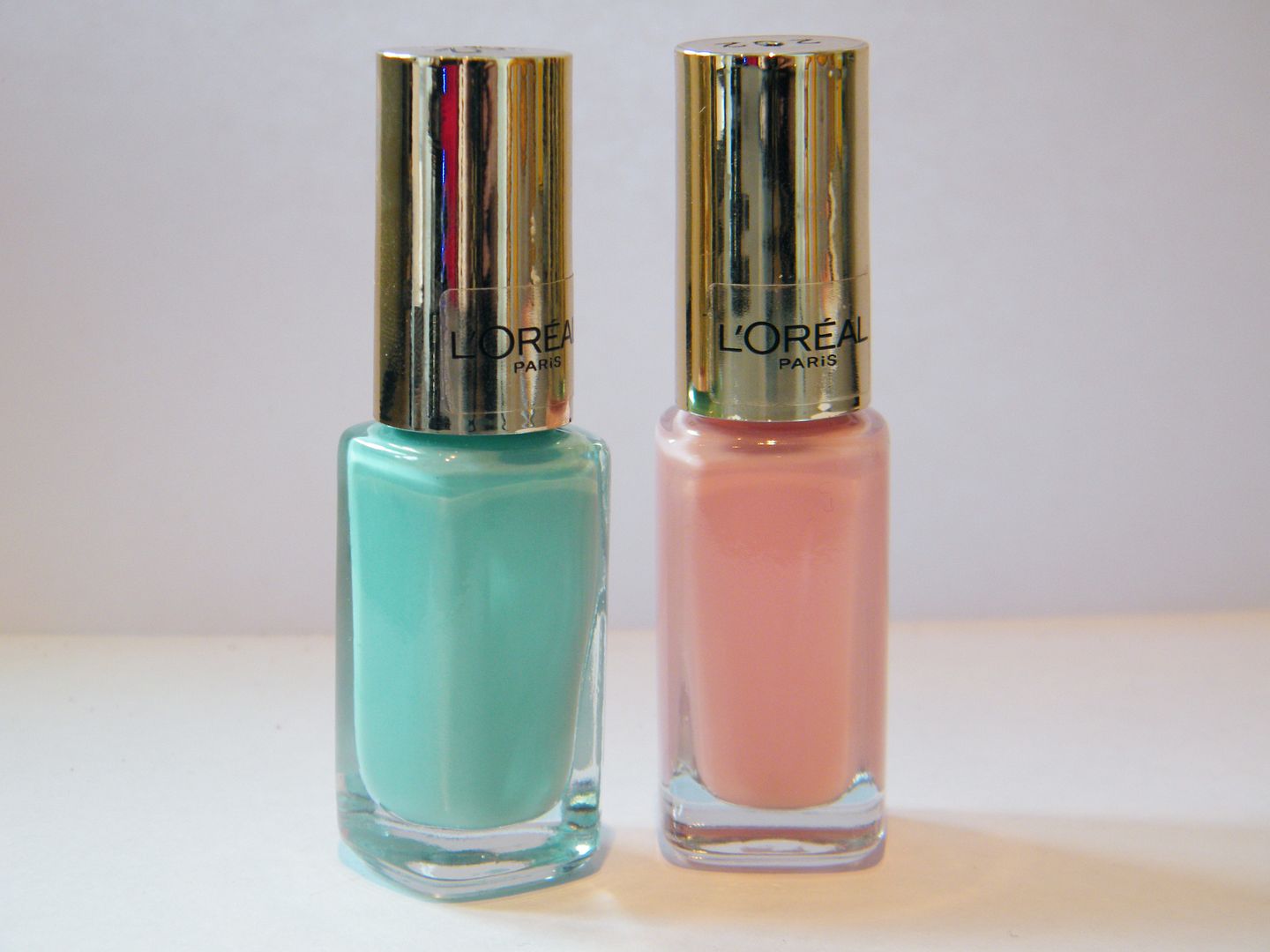 L'oreal Colour Riche Nails in Marie Antoinette & Perle de Jade - £4.99
These nail polishes have been catching my eye everytime I go into Boots or Superdrug. At £4.99 they're a little expensive but I managed to get these on a buy one get one half price deal so I didn't mind
to
much.
The new range of Summer shades are all gorgeous and I decided to pick up #202 in 'Marie Antoinette' and #602 in 'Perle de Jade' as they compliment each other perfectly.
The bottles are lovely and sleek and I love the gold bottle top. The brushes are nice and wide but disappointingly the bristles on both of these were a bit loose so I had to pull a few out.
Both polishes are quite thin so I had to paint a few layers to build any colour up, particularly in the pink/peach shade. The minty green shade kept doing that annoying streaky thing, which also meant I needed lots of layers, but the finished effect of both polishes is very pretty and summery!
These really are gorgeous shades, I adore them both on my nails together in all their peachy and minty goodness! They make my nails feel quite luxurious and expensive so I'd certainly recommend these as a little treat or pick me up!