Matalan Bright Tote Bag - £4*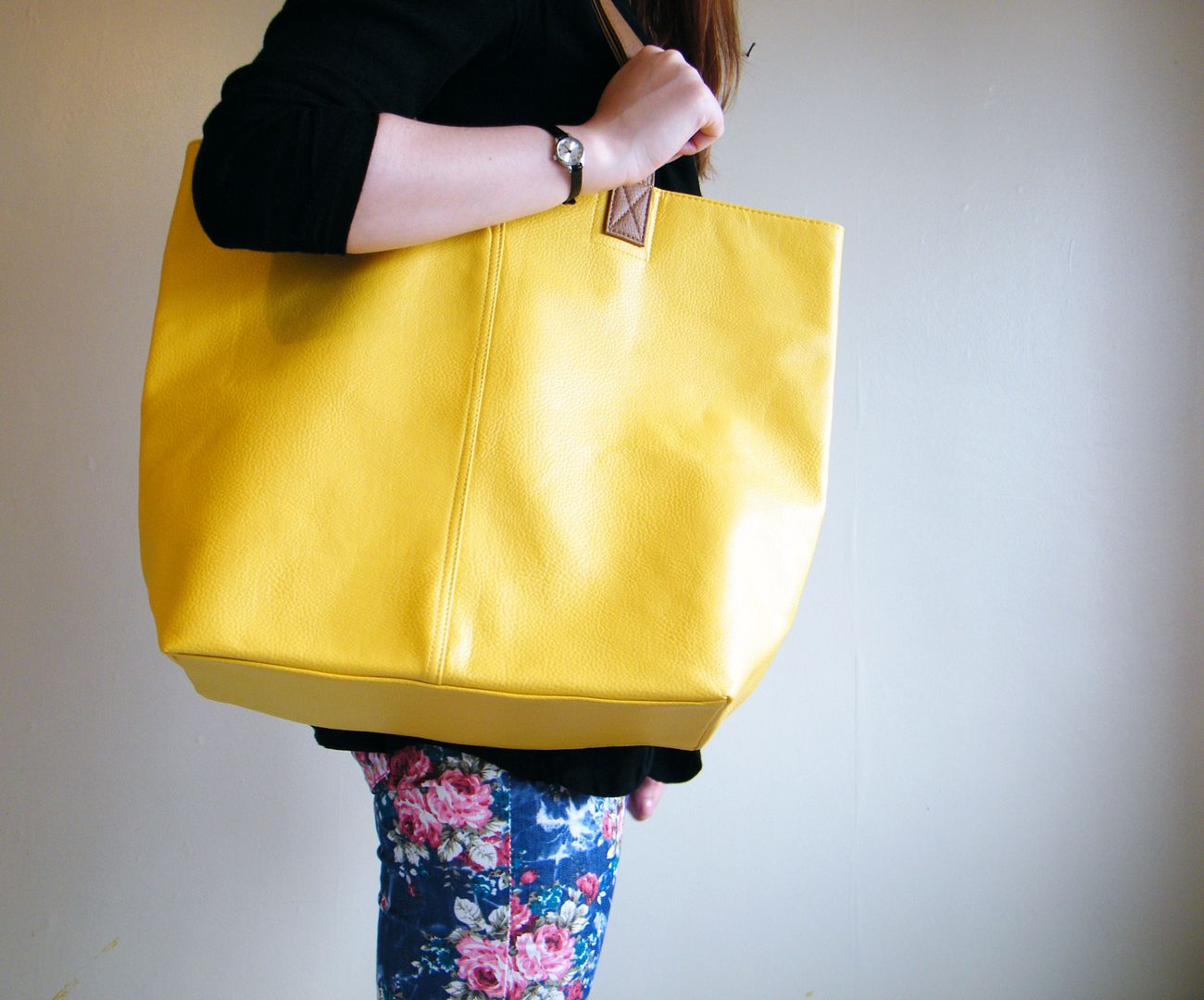 I was recently sent the Matalan Lookbook and along with it was this amazingly bright tote bag! I'd seen it in the shop before and it always caught my eye, but because it was so bright I was a bit put off by it. What would I wear it with, etc..etc...
I was really glad I was sent it as I love it! The shape is great and it's extremely roomy inside! It would make a great beach/holiday bag but I'd definitely use it on a day to day basis as well. It really just cheers you up!
I don't think I should really worry too much about what I wear when I use it. As you can see from the photo above, I'm wearing black and floral jeans and I think it works pretty well. With all the rain we're having lately, it's the perfect substitute for something bright!
The bag is currently on sale at £4 so I'd definitely recommend snapping it up!
This post contains PR samples